Samsung seeks some passion
The brand teams up with YouTubers for a challenge aiming to get kids interested in STEM.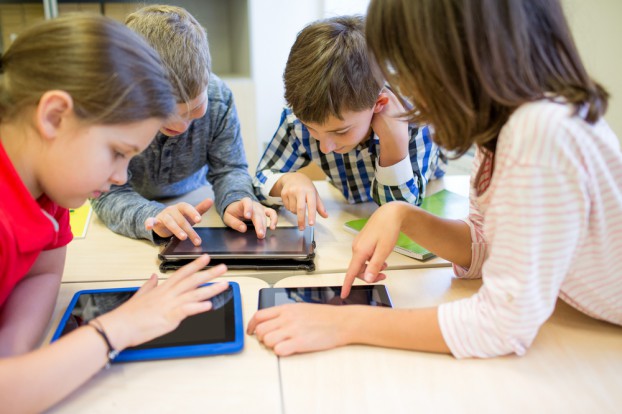 Samsung Canada has launched a new program today to get kids interested in science, technology, engineering and math (STEM), teaming up with YouTubers to help spark interest.
The "Solve for Tomorrow" education contest asks students in grades six to 12 to submit their ideas about how they would use STEM to solve what they see as issues or challenges in their communities. The program is a partnership involving Samsung and charitable organizations The Learning Partnership and Let's Talk Science.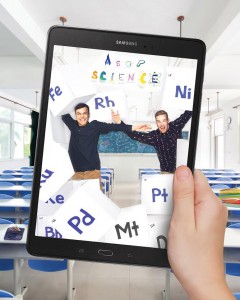 From now until the end of November, students will submit their issue and STEM-based solution, followed by 55 finalist schools selected in December to implement their ideas and capture them in videos (using Samsung technology) to be shared with the public.

Samsung will award $20,000 in classroom technology to one winner in each province or territory. Two grand prizes of $50,000 in classroom technology will eventually be awarded early next year.

Grand prize winners will also get a visit from Canadian YouTubers Mitchell Moffit and Gregory Brown of AsapScience, who will feature the winning project ideas in an "AsapThought" video. The pair will help spread the word about the challenge through a live meet-and-greet event and a launch video.

The pair's passion for STEM and their fun energy made them the right partners for this program, says Mark Childs, chief brand officer at Samsung Canada.

The brand has had a focus on public education, including donating classroom technology, for the past two years, he says. The "Solve for Tomorrow" challenge, set to be an evergreen program for the brand, builds off learnings from that time, including research that suggests parents, teachers and kids themselves are all looking to embrace tech in the classroom. Overall, it aims to spark a passion for STEM, he says.

Working with creative agency Cheil and Starcom Mediavest on media, Samsung has been teasing the contest in print publications aimed at teachers to get some buzz and is launching a larger awareness campaign today.

In part, that includes augmented reality print ads, where AR content can be viewed using the Blippar mobile app, in a Toronto Star supplement and inside Brainspace magazine. The magazine ads in particular are aimed at kids, with AR content on the app showing positive changes that can be made through STEM – for example, one showing how it can help a polluted pond become clean.

"We know we can't just talk to teachers, we can't just talk to parents, we can't just talk to kids," Childs says, so the ads are meant to visually bring the program to life for all those targets.

Samsung will also use paid social (using #SamsungSolve) and will promote the challenge on its massive outdoor screen in Toronto's Yonge-Dundas Square, along with spreading the word through owned and earned channels, working with North Strategic for PR.

Image courtesy of Shutterstock