A case for Canadian cheese
The Dairy Farmers of Canada touts the quality of our own Paris and Holland.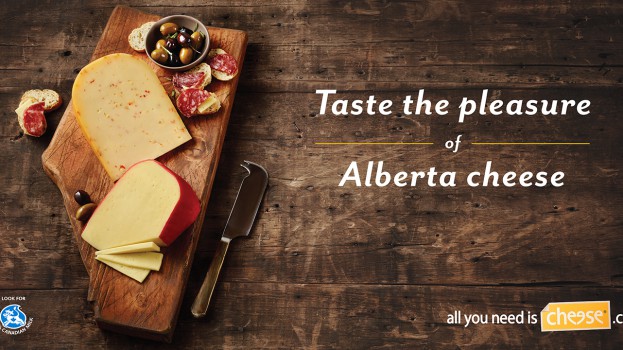 The Dairy Farmers of Canada hope to show Canadians that they don't have to look far for high-quality cheese.
In a pair of spots for its new "Cheese. A Truly Canadian Pleasure" campaign, Paris and Holland are spotlighted as the source of delicious, premium cheeses – before clarifying that these places are Paris, Ontario and Holland, Manitoba.
The national campaign, handled by DDB, will run on TV and as online pre-roll, along with having OOH and print elements, until the end of the year. M2 handled the media buy, with Mirum handling the digital elements.
The campaign is something of a proactive effort, as a new trade agreement between Canada and the European Union was negotiated in June, which the Dairy Farmers anticipate will result in over 17,000 tons of European cheeses being more available in the Canadian market. All the campaign materials also focus on the organization's "100% Canadian milk" symbol so consumers know what to look for while shopping.
"Consumption of familiar cheese is already quite high among families, but we will be faced with an increase in European cheese, which are often perceived as high quality," says Caroline Emond, executive director of the Dairy Farmers of Canada. The new campaign seeks to show Canadian cheeses as just as high in quality and to promote smaller to medium-sized processors, she says.
Emond says the organization has focused on cheese with its previous "Cheese. An Excellent Source of Pleasure" campaign, creating an emotional context for occasions where it can be enjoyed. The new campaign takes that same context and applies it to cheese produced here.
While the Dairy Farmers have been focusing on dairy products like cheese and yogurt in its year-long "Get Enough" campaign, Emond says that campaign has more of a nutritional focus, encouraging Canadians to get their recommended servings of dairy or dairy alternatives, while the new "Cheese" campaign is going beyond that and making it part of a lifestyle.
"While we still need to create desire for occasional cheese, it is important to drive preference for Canadian cheese," Emond says. "Many Canadians are still unaware that many of the wonderful cheeses we enjoy are actually produced in Canada."
The previous cheese campaign targeted what Emond called the "zestful" woman, a working, 25- to 54-year-old who enjoys cooking and entertaining. The new campaign is expanding that target to also include mothers with young children who often make grocery-buying decisions for the household.