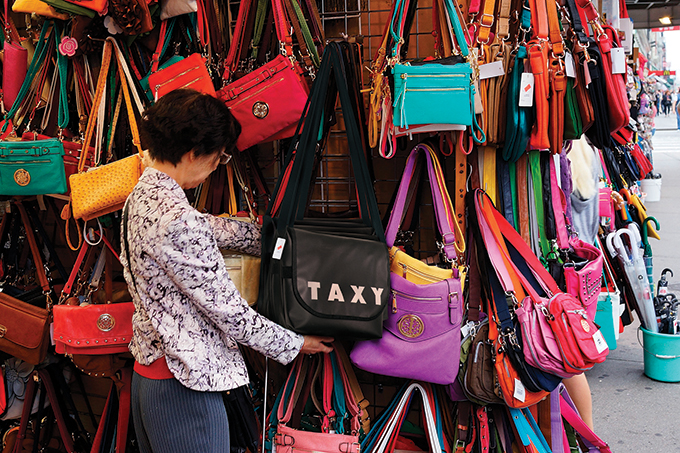 Rob Guenette's voice, as he talks over the phone about the year in retrospect, sounds curiously the same as when strategy interviewed the president and CEO in 2013 – the last time his shop, Taxi, placed in Agency of the Year. Back then, the team was studiously making finishing touches to T3, a custom offering located within its Toronto office and solely dedicated to the Telus brand. He was positively bubbly.
Less than a year later, Taxi lost the account. And yet Guenette sounds equally as bullish today as he did back then. Why? He chalks his good mood up to the agency's rebound – it's been crushing the pitching process this past year, with teams across offices winning around 60% of the work that's being pitched (even as it deals with losing a major long-standing client). Some of these new clients include Leon's, Casino Rama, YVR Airport and Campbell's soup. "Instead of coming back into 2015 depressed and self-doubting because of the massive loss, we immediately got out of the gate with a bunch of pitches and won new business," he says, "and that energy fuelled morale and confidence."
It certainly helped to maintain the creative spirit in the office, because today it takes home the Bronze Agency of the Year title (incidentally, it's the fifth time in the show's 25 years for the agency to do so, not to mention the five Golds and four Silvers it's also picked up along the way).
"We really have a great stable of clients, not the size of Telus, but a very large growing group of clients," says Guenette. His strategy at the start of 2015 was to ramp up business activity through "organic growth and new incremental clients." He made sure the agency was in front of clients like Kraft, Campbell's and Canadian Tire, so that discussions were constantly taking place and leading to accumulative business. The agency reorganized the network, both in terms of structure and people (with staff being expatriated and repopulating other offices to keep cuts as low as possible), so that it wasn't "distracted by being too bloated and in desperation mode" to recapture the lost revenue from Telus.
There have been key staff departures, like when Nancy Beattie stepped aside as president of the agency when her role became redundant by the executive changes (Guenette took on the dual role of president and CEO to create a smaller leadership team). Strategy reported that Taxi had laid off eight staff around the time Beattie stepped down. Guenette couldn't say exactly how many people were let go in total, as the agency was also winning new business, hiring freelancers, and transitioning staff to other offices at the time.
On the other side of the coin, there have been 11 hires and promotions at offices across the Taxi network since the loss in June 2014. New staff are coming in almost every month – some are even coming back, like Jordan Doucette who, after one year at Edelman, rejoined the agency as ECD, or Shawn James, who returned as ACD after almost 10 years at Cossette, BBDO and Zulu Alpha Kilo.
Taxi's bounce-back was one of the reasons Peter Stringham, global chairman of Young & Rubicam Group chose to fold Y&R Toronto into the agency when the parent company decided to retire the brand in English Canada in July.
There were a number of client losses at the now defunct Y&R that led to its closure, but Taxi was able to absorb Pfizer, which helped bolster its health and pharma side of the business (with the shop having famously worked with Viagra for many years before), as well as Mattel and dermatology company Galderma. The shop also took on about 25 new staffers from Y&R.
"Our organization was already set up to absorb that kind of business," adds Guenette. "It wasn't really a situation where it dragged and distracted us. We did it quickly and smartly, and we got on with it. We made sure to be client-conscious and focused, and that they were the net benefactor in this move."
Because it's gone through periods of expansion and contraction over the past 22 years in business, Taxi has learned not to get ruffled by change. There are going to be ups and downs, says Guenette, but overreacting to the downs can be "a rookie mistake to make."
"If you lose your confidence in your people and your brand, you start to look for a new positioning or a whole new approach, and that can be very hollow and disappointing if you already have a strong offering," adds Guenette. "If panic sets in, you want to reinvent yourself, and sometimes you forget who you are. We made sure not to do that."
With files from Josh Kolm
New Business
Taxi Toronto: Casino Rama, EthoSolar
Taxi 2: Kraft Dinner, Campbell's soup, Leon's
Taxi Montreal: Cogeco, Saputo (Nutrilait), Les Ensembliers
Taxi Vancouver: YVR Airport, Phillips Beer, TransLink, SaskTel
Key hires
Jordan Doucette, ECD; Shawn James, ACD
Staff 
162
Cases