Publicis names Duncan Bruce Canadian CEO
Once again, the agency has a CEO dedicated to help capitalize on opportunities within Canada.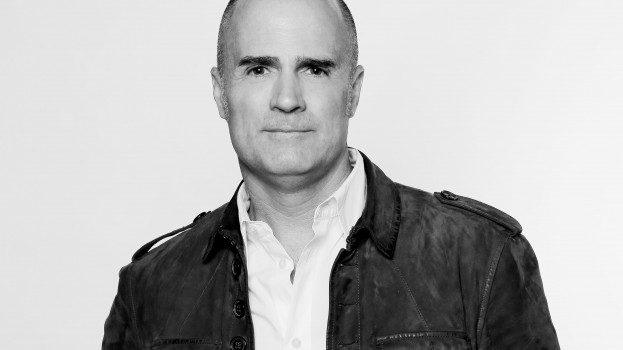 Duncan Bruce has been promoted to president and CEO of Publicis Canada, effective immediately. He will lead all operations across the agency's Canadian offices, located in Toronto, Montreal, Calgary and Windsor.

Duncan was previously president and CCO, a role he took on in 2013 after Andrew Bruce's Canadian CEO position was expanded to cover all of North America. The agency's creative departments will operate under the leadership of CDs in individual offices, and it will be evaluating the need for a new CCO or similar country-wide creative lead over the next year.

Andrew Bruce (who is also Duncan Bruce's brother) will remain in his position as CEO for North America, though he will focus more on broader operations for the entire region. He says moving Duncan into this position is something that has been planned since 2013, with Andrew retaining those duties in order to ensure a smooth transition for Duncan, as well as those of Toronto president Bryan Kane and VP/ECD Tim Kavander, who stepped into expanded roles last summer.

"After 15 years of helping to build the Canadian operation, it was clear that he understands it and how it's built and what we need to do to continue to flourish," Andrew says. "The Canadian operation is also well-built and healthy within Publicis, so it's the perfect time for a creative guy to come in and leverage the capabilities we've built so we can put out a better product. I feel like when you have a creative lens as someone who has actually looked at a big creative sandbox, you really understand how that helps drive the product and the brand-building efforts of the group."

Andrew says having a CEO dedicated to Canada once again provides on-the-ground leadership to pursue opportunities unique to the region.

"I hope this gives him the freedom to more aggressively and more swiftly pursue the opportunities that are available," Andrew says. "I feel like I'm pulled in a hundred different directions, so I think it is an important time to have a CEO that has that level of empowerment and is 100% dedicated to the country. I want to focus on having a killer region, but to do that you still need people in the offices who make sure it's running on the local level, and Duncan is now in a better position to do that than I am."

Andrew says the Canadian operation is one of the fastest-growing within Publicis and, by having Duncan encourage growth, his goal is to continue to have it operate as part of a "borderless" network in North America, which capitalizes on individual "centres of excellence," such as mobile capabilities in Montreal or digital and CRM expertise in Toronto.

"Our clients don't care where good work or capabilities come from. What they care about is what we deliver, and what excites me is that we can build an operation that breaks down borders and pulls talent from wherever it is in North America and rallies around opportunity," he says. "We are the fastest-growing Publicis Groupe brand globally, and that comes from a commitment to each other and breaking down barriers. Canada is a beautiful opportunity to really innovate and explore where our business can and should go elsewhere because of it's size and the proximity of key clients to major centres."

In September, Publicis Toronto also hired Max Valiquette as VP of strategic planning and in May, it hired Michael Murray as VP and CD to lead its work for Rogers.