Tylenol's role reversal
A new social campaign for Cold and Flu focuses on family support over product promotion.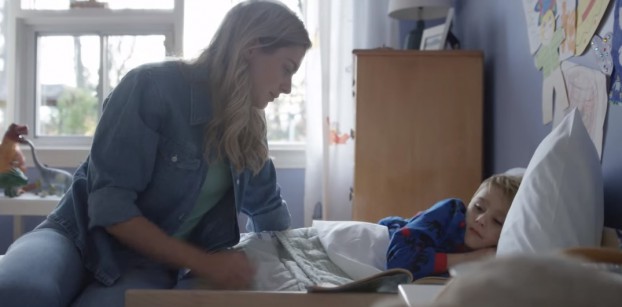 There's something special about the way moms take care of their loved ones when they're ill, and Tylenol is hoping its new social campaign can tap into that feeling.

The "#LikeMomDoes" campaign includes an online video that's a bit reminiscent of the Robert Munsch classic, Love You Forever. In the new spot, a son is taken care of and loved over the years by his mother (particularly when he's sick in bed) before the roles are reversed and the young man becomes a caretaker for his mom in return.

But the book wasn't the actual inspiration for the campaign, which is based on the "universal truth" that moms and families take care of each other through the good times and the bad, says Arielle Notte, associate brand manager for Tylenol's Cough, Cold and Flu line at Johnson & Johnson.

The campaign also includes a hub where customers can share their own "#LikeMomDoes" memories on social media (posts are then aggregated on the site). It also features third-party content from several Canadian social influencers who have shared personal childhood memories of their own moms' care. The campaign strategy, video and website were developed by Edelman, with J3 managing the paid amplification for the video and influencer campaign.

Tylenol is hoping to differentiate itself during the cold and flu season by focusing on the emotional side of things and getting Canadians to reflect on the roles their families (and mothers in particular) have played in supporting them, rather than the products themselves, Notte says.

Last month, the brand also launched the "For What Matters Most" campaign. Led by J. Walter Thompson Canada, that campaign's main TV spot featured a man excitedly tidying up his home for his daughter to come over, helped along the way by Tylenol Cold & Flu when he feels he's getting sick.