Up to the Minute: Montreal's Cartier grows by three
Plus: Energi names CCO, BICOM named Vans' PR AOR and more news you might have missed.
The marketing world never sleeps, which means there are bound to be things that fly under your radar. To make sure you're up to speed, here's some news you might have missed over the last week:
Hires, promotions and other news
Montreal's Cartier has made three hires, bringing on Melody Ouellette as account director, Victor Dagenais-Benoit as strategic planner and Jean-François Lalande as account director (pictured from left to right with agency president Benoit Cartier, far left). Ouellette joins after a short stint at Tonik Groupimage, having previously been a long-time brand manager with Vidéotron. Dagenais-Benoit was previously an account advisor at Sid Lee, working with Burger King, Cirque du Soleil and Vidéotron. Lalande has previously worked at DentsuBos, KBS and Marketel.
Scott Palko, who has been president at Sarnia's CCI Studios since he helped to found it in 2003, has been named chief creative officer at Energi PR in Toronto, leading its digital offering.
180 seems to have its eye on the Canadian agency world, as 180 Amsterdam has hired Hannah Smit, previously an ACD with John St., as a senior art director. Earlier this month, 180LA hired Smit's former John St. co-worker Jessica Schnurr, as well as Y&R's Kasi Bruno.
GCI Group has hired Stephanie Engel as SVP of its consumer and lifestyle practice. Engel most recently spent five years as a VP at Apex Public Relations, leaving in March of last year, and also served a term as president of the Toronto chapter of the International Association of Business Communicators. In her new role, Engel will provide strategic and creative counselling to GCI's existing clients and work to further develop its consumer marketing offering.
The One Club has named the 56 jury members for this year's Young Ones competition for college and university students. Among them are Anthony Chelvanathan, group CD and art director at Leo Burnett Toronto; Jordan Doucette, ECD at Taxi; Nick Goso, CD at The Juggernaut and teacher at OCAD; and Jeff Lenard, teacher at Alberta College of Art and Design.
New business
BICOM has been named public relations AOR in Canada for shoe brand Vans. The agency will handle media relations, influencer engagement and new product launch events for Vans in the Canadian market, with work being done in both the agency's Toronto and Montreal offices.
Shine PR has won a competitive bid and earned new business with fashion line Picadilly. The 40-year-old, family-owned company will be debuting its new line at Toronto Fashion Week next month, the first time the brand has shown there, and Shine will handle media and influencer relations leading up to it, working closely with consultant Joanna Track of Good Eggs & Co and producer Anna Nenoiu.
NKPR has retained its status as AOR for the Bloor-Yorkville Business Improvement Association after participating in a competitive RFP. This is the third time NKPR has won RFPs for the district, having first won the business in 2007 and re-winning it in 2012. NKPR will continue to handle public relations, influencer relations, strategic partnership development and social media management for the business district.
Media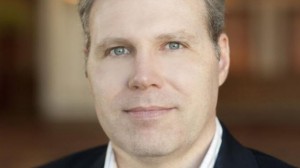 Mindshare has named Ernie Simon (pictured, right) as its new CEO for North America. Simon was previous president of GroupM Consulting, a division of Mindshare's parent company. Simon is taking over for Colin Kinsella, who is leaving company after being in the CEO role for just over two years.