Quaker takes on picky eaters
The brand shows how to pack a successful lunch that will appeal to discerning (if young) palates.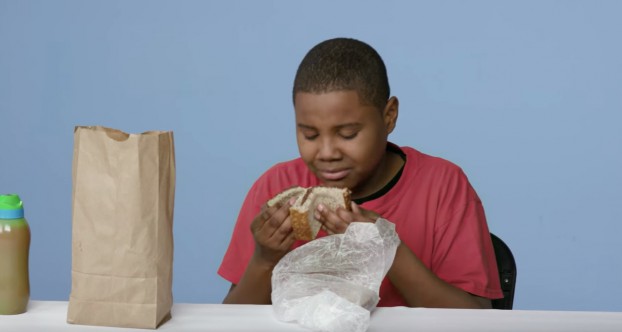 Quaker is going after the palates of potentially picky kids – and their parents – with a new campaign.
To support its Quaker Chewy Super Grains snack bars, which launched with two flavours in February, the brand has an ongoing campaign highlighting the snacks as an option for parents to add to their kids' lunches.
A new online video spot, running on YouTube and Facebook, shows one mom giving a tutorial on "The Art of Lunch Packing." The spot involves real kids opening their lunch boxes and trying what's inside, from parsnips to less healthy alternatives, showcasing just how discerning elementary-age eaters can be.
To cap off the spot, each kid is given one of the brand's Super Grains granola bars, with the tagline explaining that the great taste will appeal to (even the pickiest) kids, while appealing to parents' desire for healthier snacks.
The brand is aiming to provide more variety and improved nutrition with the new line, says Mangala D'Sa, senior marketing director for Quaker at PepsiCo Canada. Both the product launch and campaign were driven off the insight that moms face a "natural tension" when it comes to packing lunches, and it can be tough to get kids to actually eat the food they're given and not just bring it home (or worse, throw it out), she says.
The campaign also includes in-store POS materials, which will be used especially during the back-to-school period later this summer.
The campaign also includes TV spots, which first launched in February, mobile banner ads targeting moms at night and first thing in the morning (when they tend to be packing lunches) and product banner ads highlighting nutritional aspects of the bars, including their lower sugar compared to other similar products.
Quaker worked with BBDO on creative, OMD on media and Mark IV on shopper marketing.