Check it out: A pretty sweet Timbit
Tim Hortons unveils the latest (adorable) chat between Kevin Pillar and a future baseball star in its "Timbits Talks" series.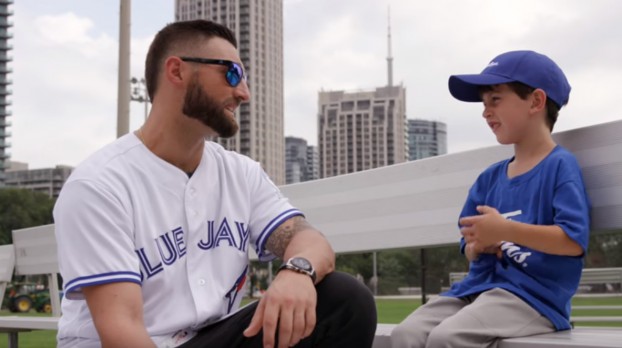 Talking sports isn't for everyone, but even the non-baseball fans among us can appreciate this chat between a Timbit player and the Toronto Blue Jays' Kevin Pillar.
To celebrate the end of the summer season of Timbits baseball –a community program supporting kids between four and nine playing house league baseball – Tim Hortons has released a new "Timbits Talk" video between the Major League star and a six-year-old player, talking about everything from snacks to moves on the field.
This year, 24,000 kids and 210 baseball associations in Canada are participating in Timbits baseball.
The first video in the "Timbit Talks" YouTube series premiered in June, featuring Toronto FC midfielder Jonathan Osorio with Timbits soccer player Ben.