KFC tells its 'real story'
The brand goes to the farm to tackle myths about its chicken in a new campaign focused on food quality.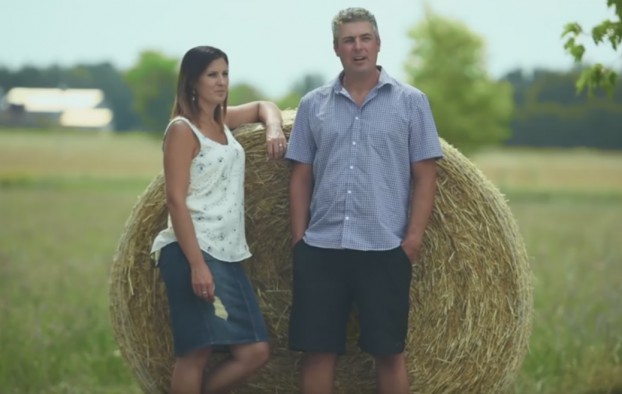 KFC Canada is the latest brand to show off its food's origins, visiting its own chicken farmers to reveal the truth behind misperceptions consumers have about its menu items.
Consumer insights revealed that Canadians are interested more than ever in where their food is coming from, prompting KFC to begin delving into its own story, says Beverley D'Cruz, marketing director at Yum! Brands.
"The Real Story" campaign is primarily digital, including a series of online videos featuring KFC chicken farmers responding to common consumer questions and myths (such as KFC's chicken isn't actually really chicken).
The content is hosted on a hub, KFCIsForChicken.ca, with the brand supporting the campaign through organic and paid social, programmatic and search. The latter was particularly important, given that consumers often turn to online search to figure out where their food comes from, D'Cruz says.
"Consumers were Googling questions and the brand didn't have a response," she says. The idea was for KFC to target those curious consumers and provide more information about its food.
A portion of the campaign will also involve influencers, including partnering with celebrity chef Bob Blumer (host of the Food Network's The Surreal Gourmet). Edelman is leading PR and influencer relations for the campaign, with Grip on creative and Mediacom on media.
The chicken farmer-oriented part of the campaign is the first in a year-long plan aimed at educating consumers about KFC's food in particular.
"Obviously you can't change perceptions overnight. I think the conversation's changed from delicious food to wholesome, ethical food," D'Cruz says of the trend toward brands focusing on "real food" generally.
KFC's latest work comes as brands are increasingly putting marketing dollars into educating consumers about the background of their products (McDonald's "Our Food, Your Questions" and "Not Without Canadian Farmers," Hellmann's recent "Where Does It Come From?" and A&W's focus on meat raised without antibiotics in its marketing are all recent examples).
Following the farm-focused content, KFC will launch the next phase of its campaign, this time dedicated to its chefs, driven by the insight that many consumers don't realize KFC's chicken is made fresh in store each day. In the first part of 2017, the campaign will then shift its focus to the brand's recipe.