Behind the Dairy Farmers' tragic tableau
The organization argues that losing Canadian milk products is really worth crying over.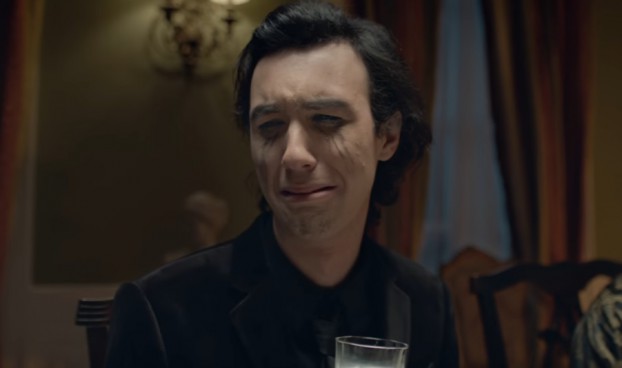 The Dairy Farmers of Canada is putting a message around quality at the forefront of its latest marketing campaign, aiming to build recognition among a broad consumer base that milk products from here are best.

In its new campaign, led by DDB, the organization is aiming to show that spilled milk (or other dairy products) actually is worth crying over – if it's Canadian.

The main spot, called "The Dinner Party," is appearing on TV, online and in cinemas and features a dramatic, mannequin challenge-esque tableau of a table full of people tragically weeping as image unfolds to show a pot of cheese fondue that's tumbled over.

Canadian consumers love products like cheese, butter and ice cream but don't necessarily think of quality milk as the key ingredient, says Victoria Cruz, marketing and retail director at the Dairy Farmers of Canada.

The campaign is the first consumer push to feature the Dairy Farmers' new certification and marketing logo, created by Karacters Design Group. The organization retired its familiar cartoon cow in favour of a more serious corporate identity last year. The new look is meant to be more eye-catching and straightforward.

It's also meant to make it easier for grocery shoppers to identify products made from Canadian milk, Cruz says.

The new campaign directs consumers to QualityMilk.ca, aimed at providing more information about quality standards for Canadian milk products. The site also explains the new Dairy Farmers logo and encourages consumers to look out for it on products in-store.

Tribal Worldwide Canada led website design and development, with Mirum on web platforms and deployment.

Foreign dairy products are a growing challenge for Canadian farmers. Along with some dairy products being imported from the U.S., the recent Canadian-European trade deal will allow for more cheese imports. The Dairy Farmers says that agreement would result in up to 2% of Canadian milk production – or 17,700 tonnes of cheese – no longer being produced in Canada, costing Canadian dairy farmers up to $116 million a year in perpetual lost revenues. The possibility of the Trans-Pacific Partnership would cause similar challenges for the industry here.

The "spilled milk" concept is coming to life in a 12-week campaign that includes cinemagraphs and GIFs on social and in digital OOH, along with images in print, transit shelter advertising and a takeover in Toronto's Union Station. Initiative led media planning and buying.

DDB Public Relations is also supporting the push with a national media relations and influencer program, again focused on educating consumers about Canadian dairy quality.