The state of the connected car
Automakers are rushing to develop the best in-car platforms, but the real possibilities remain elusive.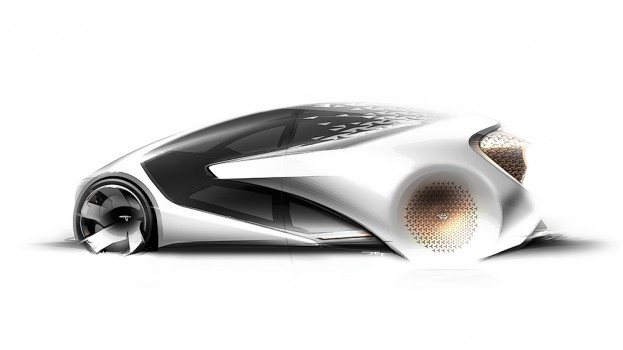 Even a casual stroll through last week's Canadian International Auto Show proves that, beyond self-driving cars and electric engines, automaker's innovation mandates are focused on connected car platforms – the software that allows users to treat their car as a mobile device to communicate, stream music or do the many tasks that smartphones allows us to do on the move.
But as automakers have rushed into the maturing space, it has produced mixed results that have yet to live up to the promise of what a connected car could be.
Emma Hancock, partner at ad agency Heroes & Villains and frequent commentator on the automotive industry, says the tech experience available in cars now will lay the groundwork for what auto tech platforms will eventually become as AI-powered personal assistants and autonomous cars gain prevalence in the market.
While much of the discussion around autonomous cars have been around "self-driving," the AI that powers them will inevitably also lead to a vastly different user experience inside the car, she says. Where cars seem to be headed is to a place where they can connect not just to your device or the internet, but to you as a person.
As an example, she points to Toyota's Concept-I, a concept car meant to represent the company's idea for what an autonomous car could look like in 2030. Debuted at CES this year, it explores the idea that AI is not just used to navigate and avoid collisions. It can learn about the driver through the Yui personal assistant, knowing when you're hungry and suggesting to place a food order, or using biometric sensors to take the wheel when it senses you are too tired or angry to drive.
"That is something that shows off everything an autonomous car could be," Hancock says. "It's a friendship that it has with the driver, and goes beyond this cold, clinical machine that only sends warning bells when you're about to make the wrong lane change. We are at the limit of what we can do from an infotainment space because there is nothing else that I can safely consume while I drive. [Concept-i is] the kind of thing that shows the really exciting experiences that are down the road."
With that promised future in mind, connected cars were a major focus at the Canadian International Auto Show in February, which showcased the Canadian launch of Toyota's Entune and Lexus' Enform app suites, major updates to BMW's iDrive and Chrysler bringing its Uconnect to more models.
This prevalence is remarkable because these companies are devoting time, resources and engineering talent to developing and improving their own, proprietary platforms when third party options like Android Auto or Apple CarPlay are right there for the taking.
Of course, the big reason for that is control.
"Ten years ago, big car companies saw the connected car as just another part to get from a supplier," says Hancock. "Over the last few years, they realized that when you control that part of the car, you control the data. And when you control the data you control the customer. Then they realized that Apple and Google are going to be their competition, and working with them would be giving away their crown jewels."
Tech analyst Carmi Levi also points to the fact that proprietary connected car platforms are points of competitive differentiation, and this has created something of an arms race. However, automakers are rushing to be the first to offer the latest and greatest feature, he says, whether consumers want it or not, and whether the features they already have even work.
"They are still struggling with basic things like how to offer software updates and ensuring the features work reliably without bugs. And in many cases, they are being negatively impacted on the reliability and customer satisfaction ratings because of these difficulties," Levi says, adding this rush seems be ignoring consumer demand.
"No consumer ever walks into a dealership lamenting the features that aren't there. There's not a mass uprising demanding that automakers double and triple the load of what's built in to their connected car platforms. If you are stranded on the road in the middle of a Canadian winter, you just want it work."
Hancock points to Ford's new Sync 3 and Chevrolet's MyLink as examples of platforms that seem to have prioritized a simpler interface and ease of use.
"In a $20,000 Ford Focus, you have an amazing ability to get exactly what you need, and quickly," she says. "It's easy to connect with your [mobile] device and easy to navigate and get to the features you need. The main problem with [many] fancy infotainment systems is that they're really hard to access, integrate with your device and navigate while you're in the driver's seat."
While consumer demand seems to be more for platforms like Apple's CarPlay and Android Auto – which offer full access to a phone's apps from the driver's seat – Levi says that might not be the best thing for a person who needs to focus on the road. He says an emerging trend is not simply handing the keys to Google and Apple, but partnering with them so certain apps and voice-controlled assistants like Siri or Amazon Alexa can be accessed through driver-friendly interfaces.
"This gives the manufacturers a leg up on customizing the in-car experience while still giving consumers what they are looking for and in a way that respects the demands that are on someone who is behind the wheel," Levi says.