Leo Burnett wins at The One Show
Six Canadian agencies combined for 12 Pencils at last week's awards.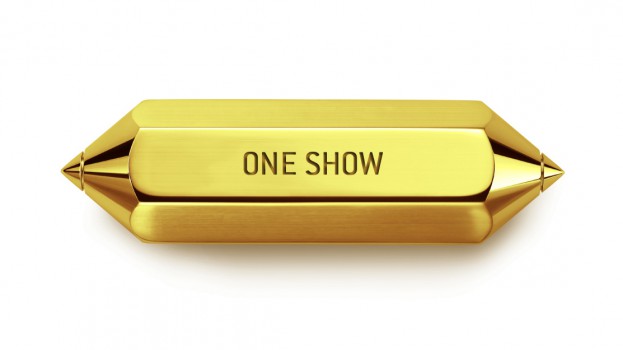 Leo Burnett Toronto and IKEA might want to consider building a new trophy case after picking up multiple Pencils at The One Show last week.
Leo won a Gold, four Silvers and a Bronze for the "Cook This Page" campaign with IKEA. The campaign – which printed recipes on posters made of parchment paper that could be wrapped up and cooked – is quickly becoming an awards show darling for the agency heading into Cannes, having recently been recognized at the ADC Awards and D&AD.
Also picking up multiple wins was FCB Toronto, which won a Silver and Bronze Pencil in Direct for the "Down Syndrome Answers" campaign for the Canadian Down Syndrome Society.
Grey Canada and Rethink each won a Silver Pencil of their own, with Grey winning for Salvation Army Canada's "Open House" and Rethink winning for Ahlan, a teddy bear it created for COSTI Immigrant Services that welcomes refugee children to Canada. Sid Lee and No Fixed Address each went home with a Bronze for work with The North Face and Boom 97.3, respectively.
The full list of Canadian winners can be found below, along with the campaigns that were given Merit distinction for being named a finalist but not winning a Pencil. The Branded Entertainment, Design, Direct, Moving Image Craft, Print & Outdoor, PR and Responsive Environments categories were awarded last Wednesday as part of Creativity Week in New York, while the Cross-Platform, Film, Intellectual Property, Interactive, Mobile, Radio, Social Influencer, Social Media and UX/UI categories were awarded at a gala on Friday.
Leo Burnett Toronto: 1 Gold, 4 Silver, 1 Bronze, 6 Merit
Gold
IKEA, "Cook This Page": Direct
Silver
IKEA, "Cook This Page": Design, Direct (3)
Bronze
IKEA, "Cook This Page": Print & Outdoor
Merit
IKEA, "Cook This Page": Print & Outdoor
Museum of Contemporary Art, "Museum of Contemporary Art Brochure": Design
Museum of Contemporary Art, "Museum of Contemporary Art Invitations": Design (2)
Smith Restaurant + Bar, "Smith Brunch Menu": Design
Yellow Pages, "Lemonade Stand": Print & Outdoor
FCB Toronto: 1 Silver, 1 Bronze
Silver
Canadian Down Syndrome Society, "Down Syndrome Answers": Direct
Bronze
Canadian Down Syndrome Society, "Down Syndrome Answers": Direct
Rethink: 1 Silver, 3 Merit
Silver
COSTI Immigrant Services, "Ahlan Bear": Intellectual Property
Merit
COSTI Immigrant Services, "Ahlan Bear": Direct
Hudson Electrical Engineering, "Logo": Design (2)
Grey Canada: 1 Silver, 1 Merit
Silver
Salvation Army, "Open House": PR
Merit
Ovarian Cancer Canada, "Ladyballs": PR
Sid Lee: 1 Bronze, 8 Merit
Bronze
The North Face, "Question Madness Anthem": Moving Image Craft
Merit
Fuel Transport, "Fuel Transport": Design (3)
MLSE, "Kyle Don't Stop #NBAVote": Design
Netflix, "Netflip": Design, Interactive
Reno-Dépôt, "Live Swatches": Mobile (2)
No Fixed Address: 1 Bronze, 2 Merit
Bronze
Boom 97.3, "Mixtape of You": UX/UI
Merit
Boom 97.3, "Mixtape of You": Interactive, UX/UI
Lg2: 11 Merit
Merit
Farnham Ale & Lager, "A Bit Bitter": Print & Outdoor (3)
NABS, "It Ran": Direct
Olympic Park, "40th Anniversary Branding": Design
Olympic Park, "40th Anniversary Logo": Design
Rethink Breast Cancer, "Give-A-Care Collection": Design, Print & Outdoor, Cross-Platform (2)
Tourisme Quebec, "Blind Love": Branded Entertainment
J. Walter Thompson Canada: 6 Merit
Merit
Alzheimer Society of Toronto, "Slip Up": Branded Entertainment
Hotels.com, "Winter Swear Jar": Direct, Social Media (2)
White Ribbon, "#20MinutesofAction4Change": PR (2)
Bleublancrouge: 4 Merit
Merit
Bell Media, "Headbang": Print & Outdoor
Ubisoft, "Watch Dogs 2″: Cross-Platform (2), Interactive
Cossette: 4 Merit
Merit
SickKids, "Vs.": Cross-Platform (2), Film (2)
Juniper Park\TBWA: 2 Merit
Merit
Project Consent, "If it's not yes, it's no": Social Media
YWCA, "Blame": PR
Anomaly: 1 Merit
Merit
Labatt Breweries of Canada, "#LightUpTheNation": Cross-Platform
BBDO Toronto: 1 Merit
Merit
BBDO Toronto, "Change the Work Climate": Direct
BIMM: 1 Merit
Merit
WD-40, "Haunted Door App": Mobile
Havas Worldwide Canada: 1 Merit
Merit
Havas Worldwide Canada, "Graffiti Alley InstaTour": Social Media
John St.: 1 Merit
Merit
Carly Fleischmann, "Speechless": Design
KBS Canada: 1 Merit
Merit
Innocence Canada, "Innocence Canada Installation": Design
Redline Interactive: 1 Merit
Merit
Canadian Labour Congress, "Fairness Works: Refugee Crisis": Branded Entertainment
Saatchi & Saatchi Canada: 1 Merit
Canadian Centre for Gender and Sexual Diversity, "Fencing": Film
Underline Studio: 1 Merit
Merit
Underline Studio, "Martyrs Newspaper": Design
Zulu Alpha Kilo: 1 Merit
Merit

Harley-Davidson, "1903: A Harley-Davidson Cafe": Design