An agency that sells sugar to kids
John St.'s latest industry satire is part of Heart & Stroke's mission to ban marketing food and drinks to children.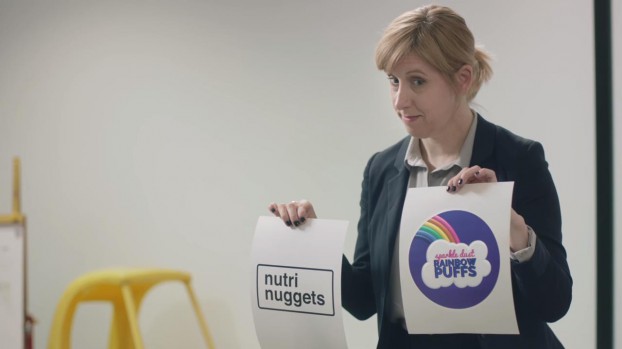 A self-promo video for a new agency called 16 and Under shows its "unique approach" to capitalizing on kids' appetite for sugar, how easy they are to influence and their ability to influence their parents' purchase behaviour.
And if the morals of doing that seem questionable, that's part of the point.
The industry parody from John St. is actually part of a campaign for Heart & Stroke that is the next step in the organization's mission to improve the health of Canadian kids by banning the advertising of food and beverages to children.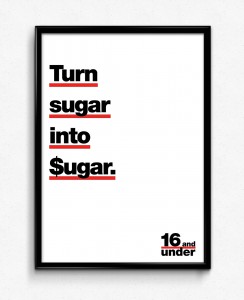 The campaign launched last week and is being supported by social and out-of-home, and will run for six to eight weeks. All of the creative drives to the "agency website" that reveals the joke and provides resources to parents. Media is being handled by Mindshare.
While this kind of agency parody is typically used to poke fun at the industry for the entertainment of those working within it, Anne Guilfoyle, senior manager of marketing strategy at Heart & Stroke, says a satirical approach based on many things parents can relate to was a way to get a break-through message they will recognize.
"As a parent of three boys, one of the reasons we love the concept is because there is a lot of truth in there," she says. "Even a bystander at the store knows kids will drive their parents crazy to get whatever treat they have their eye on. Our challenge was to get the public, and especially parents with young children, to take notice about the issue of food and beverage marketing and the impact it has on their children's health."
Heart & Stroke has long been an advocate of reducing the amount of advertising aimed at children, and earlier this year released a new report titled "The Kids Are Not Alright," which was highly critical of the amount of food and beverage related advertising children are exposed to.
Guilfoyle says the new campaign is the second step in an initiative that began with that report. Besides driving awareness about the way food is advertised to kids, the major goal of the campaign is to rally public support for Bill S-228, a private members bill presented by Senator Greene Raine that would prohibit the marketing of food and beverages to children under the age of 13.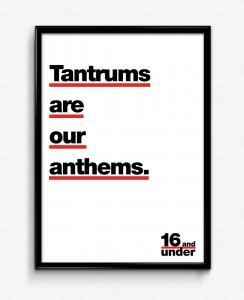 Some industry standards around marketing food and beverages to children do exist. Since 2007, Advertising Standards Canada has run the Children's Food and Beverage Advertising Initiative (CAI), a voluntary program that requires participants to only market "good for you" products to children under the age of 12, or else not advertise to them at all. In 2014, it revised its guidelines to be uniform across product categories, instead of specific to each participating company. Those were developed based on diet and nutrition research accepted by Health Canada, as well as standards set by other advertising and nutrition initiatives from the U.S. and European Union. Participating companies include Kellogg's, McDonald's, Campbell's, Coca-Cola, Kraft, Mars and PepsiCo.

However, Heart & Stroke's report questioned how effective a self-regulation solution can be, especially when companies are not obliged to participate in the program. Heart & Stroke's report also took issue with the fact that products like Lucky Charms, Froot Loops and Eggo Waffles could be considered "healthy options," even though the most recent CAI compliance report in 2015 noted significant reductions in sugar and saturated fats in the approved products.

One place Heart & Stroke is looking to as an example is Quebec, which implemented heavy restrictions on marketing to children in the 1980s. Today, children aged six to 11 in Quebec have the lowest rates of obesity in Canada, and the highest rates of consumption for fruits and vegetables.

"We really believe legislation like what is in Quebec will not just help protect children, but support parents in creating life long healthy behaviour for their kids," Guilfoyle says. "We hope this campaign will engage with the public and get them to show their support for the new legislation we need."