Fido speaks up about LGBT diversity
How the brand is bringing its "Go Get It" approach to Pride festivities across Canada.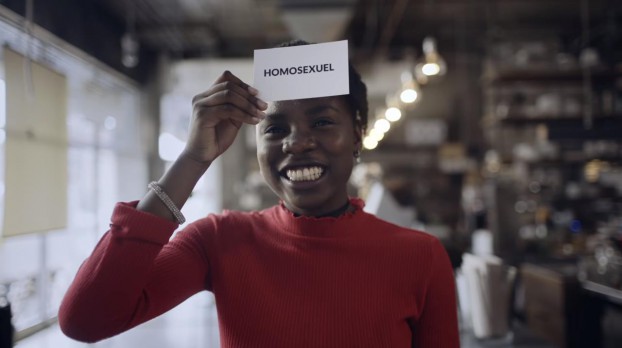 You can expect to hear more from Fido when it comes to LGBT issues, as the brand is adding a more robust and enduring content strategy to its presence at Pride festivals across the country.
As part of an online content play, the wireless carrier brand invited people to sit down for a game of "Who Am I?" during which the players eventually drew cards with words like "homosexual" and "transgender." After the game was finished and the ice was broken on what can sometimes be a difficult subject to talk about, the brand took the opportunity to continue conversations with the players about inclusion and diversity.
On the ground, Toronto-based actor and YouTube star Kaitlyn Alexander worked with Fido for the second year during the city's Pride Parade in June. In a video that launched today, Alexander – who identifies as non-binary, or not exclusively masculine or feminine – moves through and partakes in the festivities, but also discusses their own gender identity and the role labels have for some people when it comes to reaffirming their identity and making them feel like they belong.
Fido will have a similar presence with other influencers at Pride festivals in Montreal and Vancouver this August. In Toronto, the brand also sponsored the annual Treehouse Party with Pride Toronto and LGBT non-profit and community centre The 519, . The campaign has been supported with social content, as well as with out-of-home and retail leading up to the parades in each city.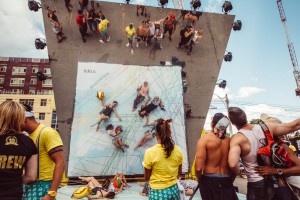 Taxi led creative on the "Who Am I?" video, with Vice's Virtue leading the influencer content.

Fido began partnering with Pride festivals in Canada last year, with more of a focus on experiential, on-site activations, with some small content support. Florent Bayle-Labouré, VP of brand for Fido, says this year the formula was inverted, with a heavier focus on content to bring the message to a wider audience. He adds that this year's approach also fits more with Fido's "Go Get It" platform, which launched earlier this year and has seen the brand take more of a content-heavy approach towards reaching millennial customers.

Bayle-Labouré says inclusivity, when it comes to gender and sexuality specifically, has been an important value for the Fido brand and parent company Rogers, a reflection of the values and identities of both the staff working on the brand team and its customers. Being louder about communicating those values is not only going to be reflected in content, but also in the form of providing financial support as a sponsor of Pride and making it a bigger part of its messaging year-round, outside of Pride festivities.

"We've never thought too deeply about whether we should take a bigger stand for diversity, because it seemed so obvious," he says. "Eventually doing it wasn't really a marketing decision where we crunched the numbers or ran focus groups. It was looking at our brand team and we all felt we wanted to be a brand that is open minded and there for everyone."

Pride has become an increasingly crowded space for brands looking to position themselves as inclusive, which means it can be hard to both stand out from the crowd and deliver a message the LGBT community wants to hear from a corporate entity. In addition to working with Rogers' own internal diversity committee to shape its presence, Fido actually reached out to some of those long-time brand partners, such as TD, to discuss their own learnings from over the years.

"What we heard was to just do what feels right for your brand, and the way you as a person would like to see diversity talked about," Bayle-Labouré says. "As long as you're authentic, consumers will believe in your message. And 'Go Get It' is positioning us as a connector between the customer and whatever they love, whether it is climbing a mountain or being accepted as who you are. It's not new that we're believing in diversity and inclusion, but that notion of 'Go Get It' is newer and made total sense to connect it with things like Pride."