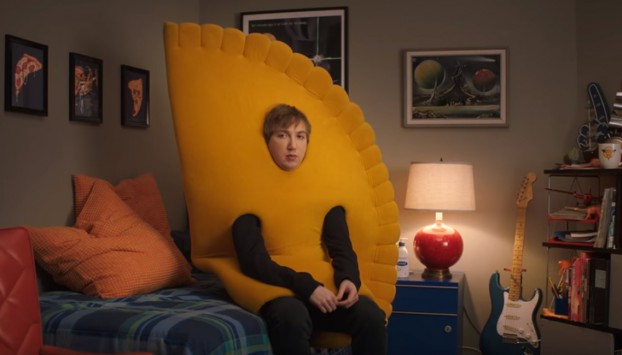 Pizza Pops is leaning into its weirdness – and moving beyond Twitter – hoping to connect with social-savvy teens.
The General Mills brand has typically used Twitter – where it has about 25,500 followers – for the majority of its marketing content strategy. But with its series of new "Weird Good" videos, it's expanding to other social platforms, including a new Instagram account, promoted posts on Snapchat and YouTube.
The platform, developed by Cossette, draws on the insight that the brand's gen Z target often want to look perfect.
"Teens today are under immense pressure to look really good on social," says Alex Benedet, VP marketing for the meals division at General Mills Canada. At the same time, there's another cultural undercurrent happening where being weird is cool, he says.
The creative approach leans into those insights and how Pizza Pops fits with both. "We're not pizza, we're not a calzone," Benedet says.
Now, it's giving itself and its teen target permission to be weird, embracing its status as "introverted pizza" with the hope that its quirkiness will appeal to young Canadians.
Along with sharing its oddity on social, the brand is also experimenting with Microsoft's XBox videogame platform by creating a Pizza Pops branded avatar that users can download and play with.
General Mills – which competes in the frozen hot snacks category against brands like McCain's recently revamped Pizza Pockets – also debuted its Pillsbury Pizza Bites last year, a more snackable version of the larger products. Response to that launch has been positive so far, Benedet says, with its SKUs performing above expectations.