Sport Chek busts a move in apparel
The retailer uses a team of dancers to bring some energy to its lifestyle collection.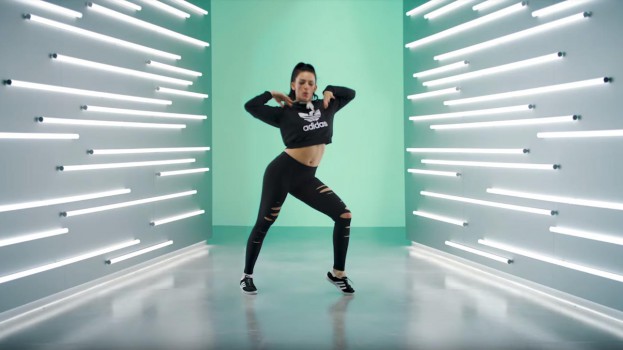 Sport Chek has launched a new campaign to help position itself as a source for fashionable apparel.

The launch spot features a team of dancers doing what they do best, all while sporting looks from the athletic retailer's "Lifexstyle Collection" of apparel. The spot ends by focusing on the selection of brands the retailer carries, including Adidas, Nike, Vans, The North Face and Under Armour.

"We took a new approach because we wanted to broaden the traditional definition of sport," says Erika DeHaas, AVP of marketing at FGL Sports. "Through the movement and style and athleticism of the dancers, we're truly able to bring that idea to life in an energetic way. Whatever gets your heart racing, that is sport."

Sport Chek might be a retailer more associated with athletic equipment, team merchandise and apparel specifically made for competition, but DeHaas says using dancers in the spot was a way to connect more fashionable apparel with the sports in "its DNA." Sport Chek first launched its lifestyle collection in March, and the retailer is looking to continue to capitalize on the opportunities around the lifestyle and activewear category.

"This kind of apparel plays a critical role in our customer's life, and we are constantly trying to meet the demands of our customers," DeHaas says. "We see this notion of lifestyle and sports apparel being a connection of style meets sport. Whether it's for the gym or to wear on the street, it's about connecting our customers with whatever fashion or sport-inspired apparel that meets their needs."

DeHaas adds that Sport Chek is in a unique opportunity when it comes to its collections, as it can curate collections from across the wide array of brands it carries to best meet the needs and tastes of its target customer. That's exemplified in the spot, as the dancers are dressed in a mix of different brands, as well as Sport Chek's own private label selections.

Sport Chek's internal content team developed the campaign, with support from Anomaly on casting and production, as well as Touche on media. Ads in digital and social targeting millennials consumers launched last week alongside a Spotify takeover that includes custom playlists. The hero spot debuted on TV yesterday, and the campaign will be in market for another four weeks.