Campbell's revitalizes the Chunky brand
The brand tries a new creative approach to turn around sales.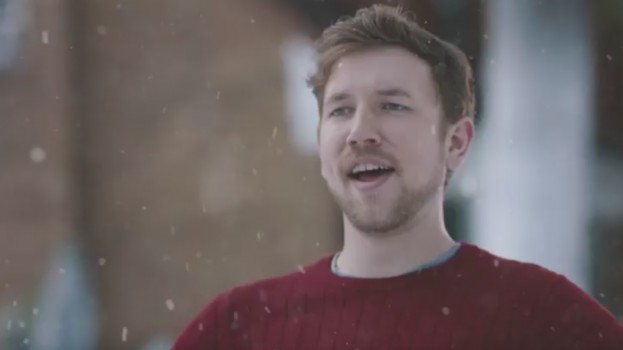 Campbell Canada has opted for a new creative model in an attempt to reverse declining penetration of its Chunky soup brand.
It's been about three years since the company has made a significant investment in the brand, says Mieka Burns, senior brand manager at Campbell. Chunky has had three to five years of declining penetration and volume loss as consumers have shifted toward alternatives outside of soup, she says.
Still, the company believes in the brand's enduring relevance, prompting it to put more support behind it, Burns says. To do that, it wanted to find a compelling creative idea.
Partnering with Toronto-based Crowdiate, the brand issued a brief to a community of global creatives. The winning idea – "Behold the Souper You" – ultimately came from a team out of New York. Campbell then partnered with Crowdiate creative director Ian Mirlin to execute the idea here.
The central "Souper You" creative features an average Canadian guy enjoying a bowl of Chunky before being a bit of a neighbourhood hero by helping around outside. The air of optimism and generosity in the ads ultimately came out of deep qualitative research, Burns says, adding that the focus on insights was how Campbell was able to try out a non-traditional creative model.
"We uncovered this insight about them really wanting to make an impact with their life and try to make every situation a little bit better," she says.
Chunky has been, and remains, geared toward males 18 to 54, with a bulls-eye target of 30. But at the same time, that consumer has changed – they're busier and are often sacrificing fuelling themselves for being altruistic, says Burns.
The insight that Chunky provides good food to help its consumers put good out into the world ultimately made its way into the succinct, one-page brief given to the Crowdiate community.
The campaign is being supported through broadcast, cinema and digital. Early next year, the campaign will take a more personalized approach through a social media initiative and shopper marketing program. Campbell works with OMD on media and TracyLocke on shopper marketing.