PRAOY Bronze: Citizen Relations plots its future path
The agency is releasing two measurement tools, while also focusing on diversification and globalization.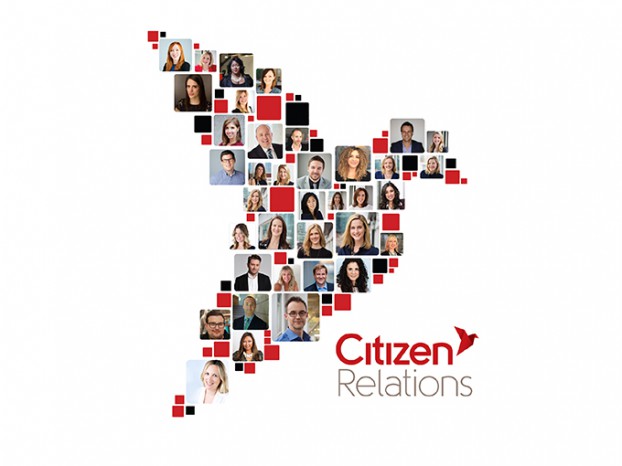 This article appears in the November/December 2017 issue of strategy.
Citizen Relations has the next three years planned out. The Toronto-headquarted PR agency wants to grow its business eight-fold, and it aims to do that with a three-pronged approach: modernize, diversify and globalize.
The new strategic plan caps off a successful year at the Vision7 firm, which sees the agency walk away with strategy's Bronze PR AOY award for its work on Doritos, Dyson and Quaker.
First up, the shop plans to modernize by investing in measurement platforms – Nick Cowling's pet peeve for years. Whenever the Citizen Relations president talks about the industry, he mentions his frustration over the current metrics tools available to PR professionals.
Views and impressions don't mean people are buying the product, he says, and despite all the tech in market, there is still the struggle to create a comprehensive system to better measure intent.
But Cowling is hoping Citizen can crack the code: in early fall, the shop is set to release a new tool for clients to capture purchase intent. The new internal and client-facing dashboard, Citizen Pulse, has been in the works for the past six months and will roll out alongside a second piece of client software, Cultivate – a tool designed to better connect brands with influencers.
Cultivate will allow companies to more easily tap YouTubers and Instagrammers when there's a good fit for brand integration; measure and track results from previous integrations; and facilitate payment. Like Citizen Pulse, it will also measure purchase intent, Cowling says.
The tools, currently in beta testing, represent a significant financial investment, hundreds of hours of staff time and participation from clients across sectors.
When it comes to diversification, the shop (originally founded in 1986 as PainePR and which today has offices across Canada and in various U.S., European and Asian cities) has been slowly evolving its offering internally for the past three years. Last year it focused heavily on its strategy and planning offering, hiring new talent and creating a dedicated strategic working group.
This year it formalized its plan to pick up expertise in areas beyond PR. In January, Citizen looked to disciplines outside its walls, kicking off the year with its acquisition of Toronto's Black Chalk Marketing, an experiential firm with clients like Microsoft, Spotify and Warner Bros.
The agencies had previously worked together, with the deal primarily motivated by Black Chalk's breadth of talent. The acquisition doubled Citizen's experiential team, collectively working at the Cossette campus under the Citizen banner. "There's literally nothing they can't do – from a full-scale operational retail pop-up to large-scale concerts to doing trade shows built entirely on VR. Those capabilities are [a] tremendous [asset]," Cowling says.
The pair recently worked with Dyson to launch the brand's new hair dryer. Tapping hairstylist Jen Atkin, the experiential team created a chic media and influencer event to promote summer hairstyles, and how the new hairdryer can create the looks. While largely experiential, the activation was supported by media and PR.
After the success of that move, Citizen further diversified, bringing on board its first-ever global CEO.
Based out of the agency's NY office, Jim Joseph joined Citizen in late August to help the shop expand its portfolio through acquisitions, Brett Marchand, CEO of Vision7 International, told strategy at the time. "We're active now in looking at agencies and companies that expand our reach from an earned media standpoint," Marchand said. "We will look at companies that are specialty industries, like tech and healthcare. We're also looking for adjacent services and expertise in earned media, like influencers."
Citizen has also been focused on fostering an open relationship with its Vision7 network of sister shops across the country, including Dare, Cossette and Jungle Media, Cowling says. The goal for the PR shop is to be able to offer expertise in all areas of advertising and marketing, as well as provide Citizen staffers with a deeper understanding of the client's end-to-end business.
"We're not trying to be an ad agency and would probably never produce a 30-second spot that'll show up on TV," he says. "But we do need to really understand how that tactic, for example, fits into the entire mix and what role it plays in a broader campaign."
It's an approach the shop is also taking from a global POV. Thanks to investments from Vision7 parent company Beijing-based BlueFocus, Citizen has expanded its presence in Singapore, New York and London, where it is trying to build out the "campus" approach – working with other Vision7/BlueFocus agencies under a single roof – that's worked well in its Canadian offices. While nothing is finalized, the shop is also exploring more locations across Europe and Asia, with the goal of managing a large global account, rather than just worldwide accounts in specific markets – which Cowling says it currently doesn't have the capacity or resources to tackle.
And while a global brand partner would be a boon to Citizen's bottom line, its international presence will also help Canadian clients.
The agency's globalization exposes it to new communication practices and helps brands looking to expand beyond the Canadian border, he says.
He points to B.C. tourism company Rocky Mountaineer, which is hoping to attract more tourists. The agency worked with its global offices to create a media outreach program across markets, including the U.K. and U.S., inviting travel publications on a seven-day trip across the Rockies. The ongoing campaign has since hosted 36 trips for journalists and influencers, resulting in more than 68 million impressions worldwide.
And while Cowling can't specifically attribute its international presence to new client growth (which includes SickKids, Old Spice and Tim Hortons), many of its clients find that the firm's New York and London offices provide the opportunity to explore new markets.
"Earned media has become infinitely more valuable [to brands]. Other agencies in the advertising world aren't standing still," Cowling says. "And we aren't either."
New business
Tim Hortons, SickKids, Old Spice, Shopper's Drug Mart, Intuit, BC Ministry of International Trade
Key hires
Anne Yourt, senior VP; Angie Lamanna, VP; Zach Lieberman, director of strategy; Devon Burke, director of digital; Kevin Wagman, managing director of experiential; Jennifer Ramsay, VP experiential; Alain Magdin, VP public affairs
Staff
85
Cases
---
Campaign: Quaker's #stopCOMPAREnting
Client: Quaker Canada, PepsiCo Foods Canada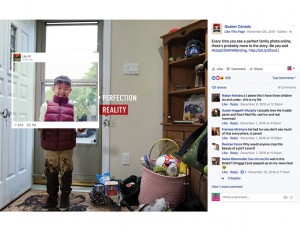 Campaign: Doritos Ketchup Roses
Client: Doritos, PepsiCo Foods Canada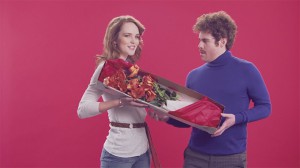 Campaign: Dyson Supersonic Hairdryer Canadian Launch
Client: Dyson Canada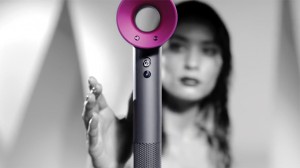 For full cases, go to praoywinners.strategyonline.ca/2017