CAPMA disbands, merges with ICA
Members of the industry body representing experiential agencies will now be full members of the ICA.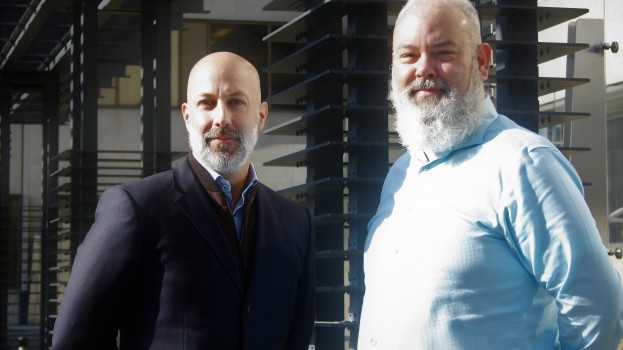 Pictured: Troy Yung, president of CAPMA and president and managing partner at 6 Degrees Integrated Communications, and Scott Knox, president and CEO of the ICA.
Canadian Agencies Practicing Marketing Activation (CAPMA), the industry association representing the country's experiential- and activation-focused agencies, has disbanded to join up with the Institute of Communication Agencies (ICA).
Effective immediately, all 12 agencies that were previously CAPMA members have now been made members of the ICA. They include 6 Degrees, Black Rock Marketing Group, Brandfire Marketing, Diamond Integrated Marketing, Hunter Straker, Launch, LPi Group, Mosaic, Spider Marketing Solutions, The Mars Agency, The T1 Agency and Traffik. With the addition of the CAPMA agencies, the ICA now has just under 70 agencies in its membership.
CAPMA as a single entity was previously a member of the ICA, offering its agencies limited access to ICA services. Now those agencies have full access to ICA services and initiatives like dealing with procurement, transformation of new business and Pitch Watchdog. The ICA recently brought on a new agency operations leader to help agencies communicate more effectively with client-side procurement.
"CAPMA had quite a rich networking group, but now they can tap into the ICA's backbone and infrastructure to bring more of the agency support elements into play," says Scott Knox, president and CEO of the ICA.
Knox adds that CAPMA agencies will now have access to the ICA's networking groups alongside all of the other members. He says that the PROMO! Awards, CAPMA's flagship award show, is being reviewed as part of the ICA's broader industry recognition program.
"They are such a tight-knit, community based group of peers who regularly get together to debate and discuss issues and get recognition in a way that I think is missing from other parts of our industry," Knox says. "My hope is that nature is something they will bring into the heart of the ICA and infect the rest of the industry with that notion. That's dissipated around some trade bodies, and CAPMA really held true to that."
Troy Yung, president of CAPMA as well as the president and managing partner at 6 Degrees Integrated Communications, says the decision to join the ICA was passed unanimously by its members. Members of CAPMA will have a presence on the ICA's board going forward, with more details to be announced in the future.
"Really, it's about a stronger voice for the agency sector," Yung says. "We enjoyed a high value partnership with the ICA for a number of years, and officially joining is just an evolution of that relationship. Our agencies are going to be able to participate and contribute to the ICA to help amplify, protect and transform the entire agency sector."
Both Yung and Knox said a major part of the merger is the fact that the barriers between different "categories" of agency are breaking down, making it seem counter-intuitive to have different voices representing different groups of agencies in the industry.
"At the end of the day, agencies that we would consider 'heartland' ICA members are also doing brand activation and experiential, and some of those agencies that are part of CAPMA are also doing broadcast ads and all sorts of other media," Knox says. "An agency is an agency is an agency, so for the ICA, it's important that we can represent the whole agency sector."