Activia Challenge goes content-first
Why the brand refreshed its approach to remind consumers of probiotic yogurt's health benefits.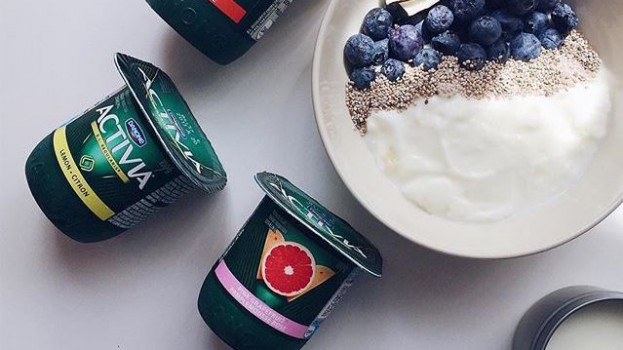 DanoneWave Canada has returned with its annual Activia Challenge with a content-led approach meant to inform consumers of the yogurt's probiotic health benefits.

The Activia Challenge encourages women to adopt a healthy lifestyle in the post-holiday season by inviting them to eat two servings of Activia yogurt per day over 14 days between Jan. 8 through Feb.18. The annual challenge debuted in 2006, taking a three-year pause in 2011, before resuming again in 2015. Every year, the brand addresses a different theme, with this year's putting the focus on "inner strength." However, the terms of the challenge – two yogurts per day for 14 days – have remained unchanged since the beginning.

Marketing around the Challenge has typical relied heavily on PR and shopper marketing, though over the years it has been adding more social  and digital to the mix. For the 2018 iteration of the challenge, the brand is aiming to bring "added value to the conversation." It hopes to remind consumers of probiotic yogurt's benefits through content that speaks to Activia's "heritage in probiotic, science and knowledge of digestive health," says Geneviève Bolduc, marketing director for Activia and DanActive.

Olympic speed skater and returning brand ambassador Marianne St-Gelais is featured in the campaign's 15- and 30-second English and French TV spots. Through media partnerships with Bell Media's Rouge FM in Quebec, La Presse + and Radio Canada, the brand is running sponsored content featuring St-Gelais.

Online, Activia is targeting 25- to 39-year-old women with a digital strategy that includes a one-day homepage takeover of websites on Oath's online media network (including Huffington Post, Yahoo, etc.) in French and English, influencer posts and contextual display ads. Social ads will run across the brand's own platforms as well as St-Gelais'.

Taxi worked on creative, Mirum on digital, Carl on social media and Carat on media buy, with DanoneWave Canada and National Public Relations managing PR efforts.

The Activia Challenge has become a kind of "rendezvous" with consumers, says Bolduc, something they know to expect each year in January. It's easy to participate in the challenge, she adds, and as a result the company has seen engagement grow over time.

This year, the brand will be playing close attention to how many people take part in the conversation. While overall yogurt sales are important, the brand wants to see increased engagement online. As the category leader in Canada, according to Bolduc, Activia already benefits from high awareness with consumers.

The Activia Challenge is meant to attract more consumers from the 25- to 39-year old demographic, while staying relevant to its more mature consumer base. Bolduc says that as St-Gelais will play a key role in that effort, especially in her home province of Quebec.