Campbell selects Publicis Groupe
Much of the assignment in Canada will be handled by Leo Burnett as the CPG ends a long-time global relationship with BBDO.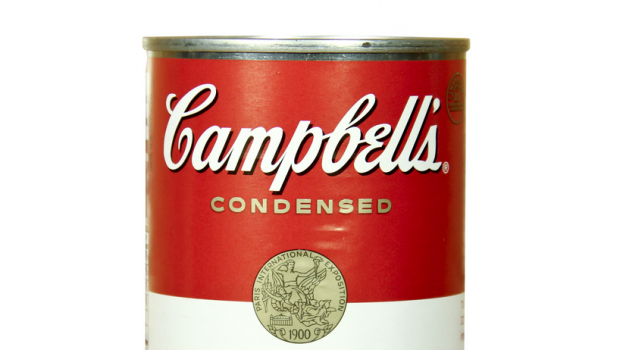 Campbell Soup Company has chosen Publicis Groupe as its new agency partner, following a competitive global review that began late last year.
The assignment covers Campbell Company of Canada – the CPG company's Canadian subsidiary – and the Asia Pacific region, with a mandate that includes creative, digital, technology and consumer promotion, global media buying and planning, as well as U.S. retail work.
In Canada, most of the creative and strategy work will be led by Leo Burnett, according to a spokesperson from Campbell Company of Canada, while paid media will be handled by Spark Foundry.  The spokesperson confirmed that the new mandate will not impact shopper marketing in Canada, and the assignment will remain with DDB's TracyLocke.
Creative and digital work for Pepperidge Farm (which includes Goldfish crackers, Swirl breads and Milano cookies) and Campbell Fresh (which includes salsas and tortilla chips) brands were not part of the assignment. Work for both brands in Canada has largely been adapted from the U.S. with some local work by Noise Digital, which the company expects to continue.
In a press release, the company said its decision to move many of its iconic brands under one holding company reflects its "ongoing efforts to modernize its marketing model and integrate communications across disciplines."
"Campbell is on an ambitious transformation journey," added Arthur Sadoun, CEO of Publicis Groupe, saying the agency will help the company "reinvent their marketing using our human hub model, putting the consumer at the core of everything we do together."
Campbell's other brands and global businesses in Latin America, Hong Kong and China "may be addressed in future phases," the company said.
The assignment marks the end of Campbell's relationship with Omnicom-owned BBDO, which had handled the global account since 1954. In Canada, the CPG actually moved much of its mass creative work to Taxi in 2015 with the launch of the "We All Soup" brand platform, though it has also worked with other agencies on other campaigns and executions, including DDB and Diamond Integrated Marketing.
Campbell's is the latest global account win for Publicis, which undertook a restructuring in late 2015 in order to take a collaborative, integrated approach across agencies and regions. Last month, the holding company also won the global assignment for Mercedes-Benz – a win that moved the automaker's business away from BBDO in Canada.
Update: This story has been updated with more information about Campbell's previous agency relationships in the Canadian market.