Why Heart & Stroke is seeing red
The organization gets angry in a new campaign that aims to highlight healthcare inequalities facing women in Canada.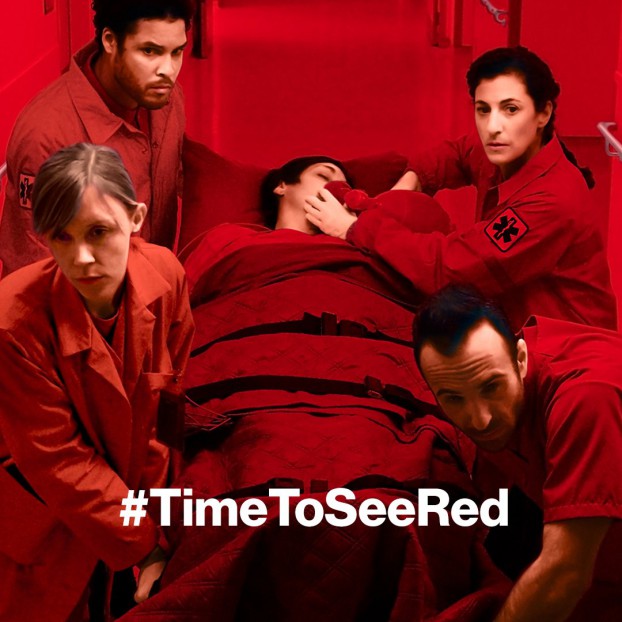 The Heart & Stroke Foundation wants you to get angry.

That's why it launched its new awareness campaign #TimeToSeeRed, which aims to highlight the staggering number of women dying of heart disease and stroke in Canada.

"Often times an awareness campaign is intended to help people spot the signs of heart and stroke, or could be intended to raise funds," says Brian Murray, chief creative officer at Ogilvy & Mather, the agency on the campaign. "But right out of the gate, this campaign is just intended to raise awareness and get people angry about the situation."

According to The Heart and Stroke Foundation, a woman dies of heart disease every 17 minutes in Canada, and nearly 80% of women miss the warning signs because of inequities and biases in the healthcare system.

The campaign, created by Ogilvy & Mather and Mindshare, includes print, social and a video that highlights those inequalities, such as the fact that tests designed for men don't work as well for women, or that most clinical research is focused on men. The film premiered at a Facebook Live panel discussion on April 25 and air in Cineplex theatres across Canada, kicking off a campaign that Heart & Stroke will be running for the next 18 months.

Beginning with the story of journalist Natalie Deane's own experience with heart disease, the panel discussion, hosted by journalist Anne Mroczkowski, included healthcare experts Dr. Paula Harvey, Professor Sherry Grace and Dr. Sherryn Rambihar discussing the gender gap in healthcare.

Footage from the panel discussion, which focused on the heart and brain health inequalities facing women, will be used to create future content in the campaign.

"Facebook Live is just one of many ways in which we wanted to try and ensure that as many people as possible can become aware of the issue at hand so that we can all get involved to right the wrong that's existing," says Stephanie Cox, associate vice president of marketing strategy, digital & communications at Heart & Stroke.

"This to me was such a critical piece because it's the health care experts that lend the credibility to the issue," she says. "We can shine a spotlight on it but they bring it home. So we wanted to make sure that as many people as possible could hear what they had to say."

According to Cox, the catalyst for the campaign was to first acknowledge a healthcare crisis in Canada, which results in one in four women dying of heart disease and stroke. The campaign's mission, she adds, wasn't just about making noise around an issue, but rather about actually addressing the problem at hand.

"It's about shining the spotlight on these inequities that exist in the health care system so that we can acknowledge that women are under researched, under reported, under diagnosed, and under aware," she says.

This isn't the first time that Heart and Stroke has focused exclusively on women, but Cox calls it "a great moment in time to make sure that change is happening at a more rapid pace." It's also timely, as the #MeToo and #TimesUp movements have made the inequalities facing women in a multitude of other areas top of mind for a lot of people.