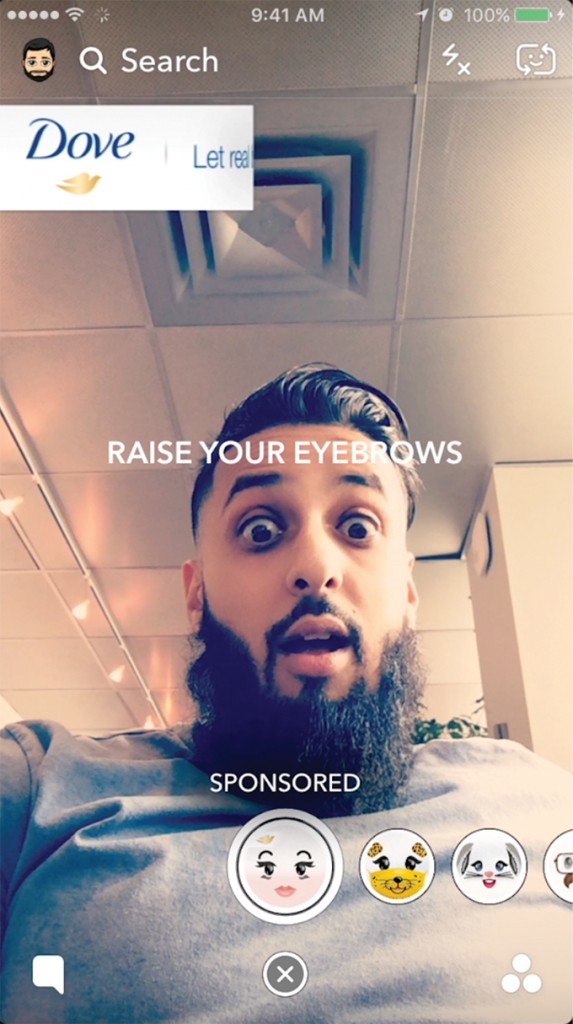 Over the coming days, strategy is taking a deep dive into the insights, trends and strategies that helped propel this year's Shopper Innovation Awards winners to success. Be sure to familiarize yourself with the full list of winners, and check here for any features you might have missed.
This story appears in the May/June 2018 issue of strategy.
Bots & filters: the new P2P
It's no secret that millennials (and the younger cohort after them) are attached to their mobile devices. They're also not as receptive to advertising than previous gens, so banner ads simply won't cut it. Unilever brands – from skincare to snacks – have been tackling this fickle demo's attention span with marketing that goes direct-to-consumer.
Dove's commitment to "Real Beauty" is already widespread among women 30-plus. But when the brand wanted to speak to a younger target, the team (which included Ogilvy on creative) looked to Snapchat, a platform popular among young adults.
Snapchat data shows that the Beautiful Filter is the most used among the female demo, even though it's been linked to low self-esteem and self-consciousness. The filter's job is to soften features and thin the face, which, ironically, does the opposite of what Dove has been trying to accomplish with its "Real Beauty" message. Critics believe it can distort the perception of beauty. So, in March 2017, Dove decided to take over Snapchat's Beautiful Filter.
Instead of adding a blueish tint, lightening the skin and adding lip colour, the hacked filter didn't change a thing. The filter included a message from the brand to users encouraging them to let their real beauty shine and post the #nofilter photo of themselves. In those 24 hours, the hacked filter saw more than four million plays and 1.3 million story views.
Beyond an appetite for social, sharing millennials also crave convenience.
With time-strapped students back on campus, Ben & Jerry's knew back-to-school was the best time to go direct-to-consumer with a chatbot that delivered ice-cream right to their door.
Mindshare created an "Ice Cream Chat Bot" on Facebook Messenger so that consumers could order a pint of Ben & Jerry's for their Netflix binges. First, they order a pint through the chat bot. Then, they track their orders in real-time and interact with Ben & Jerry's Ice Cream gurus while waiting for their delivery to arrive in about seven minutes.
The team shortened the gap between the brand and consumers, and the ice cream bot became the number one retail location for Ben & Jerry's, which sold four times more pints from the campaign's start to finish. The brand has since continued to see year-over-year double digit growth.
Gamifying loyalty
Even a brand's most true-blue fans were once strangers. It takes time to build loyalty, but sometimes, with just the right program in place, those relationships can be nurtured at speed.
Enter Boston Pizza's Team HQ – a national loyalty program that rewards local sports teams for eating at the resto. The idea essentially came from what the franchise's managers had been doing for years at the restaurant level, giving local teams different sets of rewards for eating at their establishment. But, because of this localized and grassroots approach, Boston Pizza couldn't connect with sports teams beyond those locations.
Team HQ sits within Boston Pizza's MyBP loyalty program and provides members with a single set of rewards via a dedicated website and app. When a member submits a receipt from Boston Pizza (on the site or in the app), the team then gets back 10% of what was spent.
The brand developed special badges (such as "MVP" and "Online Hero") for members to earn and encouraged teams to go head-to-head against others at their local Boston Pizza in order to claim the top spot on the restaurant's leaderboard.
Since the program launched nationally in September 2017, it has seen 3,600 teams sign up, which equates to more than 10,000 individual members. Almost $2.25 million worth of receipts have been submitted and $83,000 worth of rewards have been redeemed. What's more, teams are spending more at Boston Pizza than they did before.
Put a filter on it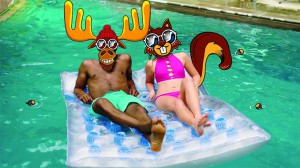 While a complete makeover can be flattering to sales, sometimes a simple packaging tweak can do the trick.
To beat Coke during the competitive summer months, Pepsi became the first brand to leverage Snapcodes on-pack, giving consumers exclusive Snapchat lenses to amplify their sun-filled moments.
Crafted in Canada, the "Snap It With Pepsi" program, by BBDO, included 20 unique lenses that could be unlocked by scanning a Snapcode on select bottles and cases of Pepsi. The team worked with an illustrator to create 20 designs that would live on packaging, as well as every piece of campaign creative.
Each illustration appeared on bottles through the frame of a Snapcode. To drive awareness and trial, it created a teaser video and OOH creative that gave away exclusive lenses.
Partnering with ET Canada, Pepsi launched the first broadcast lens, which featured hosts Rick & Roz overlaid with the brand's hero Moose lens during the show. The brand even dropped giant, physical Snapcodes in locations across Toronto, Vancouver and Montreal.
"Snap It With Pepsi" was the biggest lens activation Snapchat had ever done in any market worldwide, and Pepsi sales for its key SKUs beat Coke by almost $1 million in sales.