Subway takes it to the country
The latest in the QSR's new, energetic platform aims to make people feel good about the quality of its ingredients.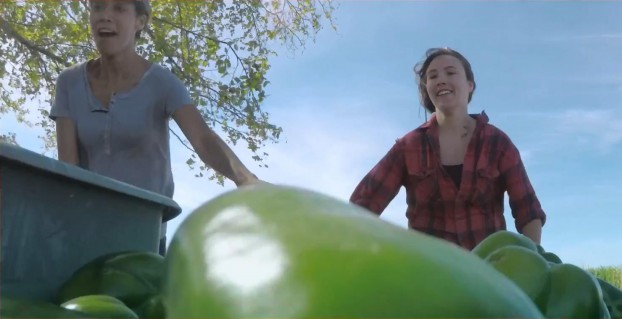 Subway Canada is turning its focus to its ingredients in its latest, high-energy campaign.
In the new videos, people are shown playing hockey, sliding into mud pits, practicing their sword skills and dancing to live music, all intercut with images of its meat and vegetables. All of it happens under an energetic soundtrack, with the mix of live-action shots and user-generated animated content that have characterized the rest of its recent work.
DentsuBos led creative, with Carat Canada on media.
Subway and Dentsu launched "Make It What You Want" in February, a new creative approach that focused on choice and customization options, while expressing the freedom that choice brings by showing all kinds of people living the fun, exciting experiences they choose to do. It has since used the creative approach to promote specific menu options and new products, but the new work is looking a bit broader and aims to drive home the quality of ingredients the restaurant uses in all its products, like chicken and steak that is free of preservatives, locally sourced vegetables and freshly baked bread.
While the rural setting of the new spots might seem to be trying to create a subtle connection to the farmers that produce the fresh ingredients Subway is promoting, the company said, the campaign is more about showing "real people living their best lives," and letting customers know they can feel good knowing the food they are eating is really Canadian.