The diversity dilemma in the #MeToo era
Seven leaders from across the marketing industry discuss the importance of fostering an inclusive organization.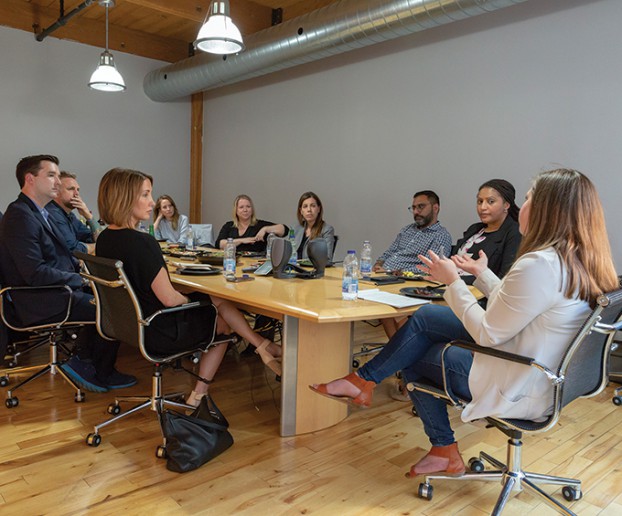 This story originally appeared in the Summer 2018 issue of strategy.
Five years ago, strategy explored the issue of diversity in the ad world through a series of articles. The results weren't great. At the time, little measurement and tracking of women or people of colour in agency positions existed. The upper echelons of companies were looking eerily similar to the '60s Mad Men era. However, some progress has been made – indeed, a count of our 2018 Creative Report Card revealed a 6% bump in female creatives on the lists, while major agencies and holding companies like DDB, Cossette and MDC have appointed female CEOs to lead. But more needs to be done. A study by the 4As in early 2017 found that a third of women were discriminated against because of their gender, with one in four feeling they'd lost opportunities to their male counterparts. It's more than just women: according to a 2017 study by Adobe of U.S. creative professionals, people of colour were twice as likely as their white colleagues to feel like they weren't being provided with advancement opportunities, and only 55% of those who identified as people of colour felt their work was valued. There's no quick fix to get people of colour and women into top spots at agencies. Implicit and explicit sexism and racism is still present – the top tier of the agency world is still decidedly male and white. But times are changing and the #MeToo movement has helped to shine a spotlight on the issue. Strategy gathered participants from across the agency and marketing world to discuss diversity at the top.
Have your companies implemented programs and policies to address the gender/racial imbalance?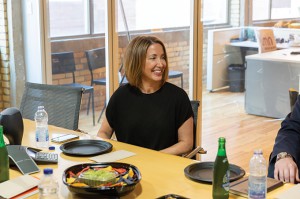 Lisa Kimmel, president and CEO, Edelman Canada: In 2011, we looked at our global data and saw that 68% of our workforce was women, but only 34% were at the most senior levels. Richard Edelman [the global head of Edelman] made a commitment that, within five years, we'd be at 50/50 gender parity at the most senior levels of the firm. We didn't get to that point in 2016, but we're at 47% [now]. Our goal is to get there by 2020. I oversee our global women's executive network. One of the things we've done on a global basis is direct our recruitment teams to ensure there's an equal pipeline of men and women for all positions including creative, recognizing there are an equal number of qualified female candidates for these roles – it might just mean you need to look harder.We also just conducted a gender pay analysis on a global basis. We found a [few] regions with a couple [of] discrepancies, and we made adjustments. [W]e're very proud to say women are making $.99 on every dollar [a man makes] on a global basis, including Canada. At a leadership level, we're [also] doing diversity, inclusion and unconscious bias training, so we're looking at existing talent in a different light.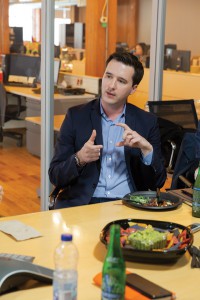 Tyler Turnbull, CEO, FCB Canada: We measure everything [and] we also have to report it to FCB and [parent company] IPG. It's now part of our [leaders'] annual review, compensation structures and rewards to make sure we are moving the dial. Here in Canada, 68% of our management team is women, 62% within the agency are women, and 22% are visible minorities. We started by asking those top-line questions about where we are as a company, and those have led to more questions – like around pay equity, which led to a full salary review for every position at every level to identify discrepancies. That led to policy changes in the hiring process around how we engage a candidate around a negotiation standpoint. Instead of asking the candidate how much they'd like to make, we lead the conversation and say, 'This is the band this role pays.' We think those simple changes can lead to a longer-term impact on pay equity.
And what about inclusion and bias training?
Turnbull: It's a mandate for all our staff (8,000 worldwide), a session that happens twice a year. For us, it's manifested itself by recognizing that everyone has unconscious bias, no matter who you are. It might be very small, and it might not be limiting of a co-worker or peer, but it exists. At agencies, we're guilty of being really busy. [When choosing a candidate, it's about] who you know and how you can find people really fast. The challenge is that we have biases towards people we already know. In Chicago last year, and in Canada this year, we signed up to Free the Bid – which is a commitment that on any broadcast production we do, there must be a female director on a shortlist of three. The selection of the director isn't mandated. We just want to make sure we're looking. When we implemented it in Chicago, 6% of our spots were directed by women the year prior. The next year, 40% were directed by women.
What if you don't address those issues?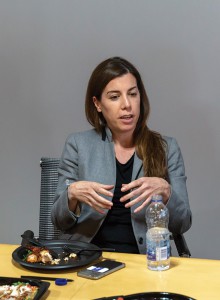 Jacqui Faclier, SVP, client service director, DDB: In advertising, we live in a fishbowl. If everyone is one type of person, you can't understand your audience. If you hire just like you, people at agencies turn into trading cards. They're all the same – you just switch us around.
Jason Chaney, CCO Koho Financial: I've implemented a simple program, or philosophy. I didn't want to go down the path of filling quotas or finding people to fit the roles. When looking for hires, we ask 'Is this person fundamentally different than me and the people on the team?' This philosophy brought in people we wouldn't normally have in advertising, and it led to a natural diversity. It was a very simple rule for people to follow.
Subtej Nijjar, president, strategic leader and partner, Union: That's a far larger problem than just advertising. Harvard MBAs hire Harvard MBAs. But the people who go to Harvard probably fit a very specific profile. The same is true in our industry as well.
Chaney: It's a lot of favouritism, friends of the CEO, who tend to have very similar financial resources. There seems to be a socio-economic disconnect between the people sitting [in the C-suite and creative teams] than those they're trying to reach with their marketing. That's a longer-term solve. But we have to find a way to affect kids at a very early age.
What role are clients playing in this conversation?
Kimmel: Clients are demanding it. The CMO at HP, a global client, said they expect all agency partners to have diverse teams. We need to, on an annual basis, provide [HP] with a composition of the teams.
Tiffany Carver, integrated  marketing shopper solutions, director, General Mills Canada: When we talk about the diversity issue, it's not just about women, and people of colour, or gender and sexual orientation. It's about thought, and how different a thinker you can be. We want the best thinking that is going to reach the broadest audience of our target market. If [agencies are] bringing in people from different parts of the country, from different ethnic backgrounds, etc., then that enriches what we're going to get from a creative perspective.
Has there been enough investment in diversity?
Chaney: I don't think anyone is thinking about this longer term. I think we need to do a better job at getting ourselves in with younger people, and in different communities. I think we're investing in solving what's in front of our face right now, plugging the holes. Programs like Girls Who Code is increasing the number of women who know how to code, and I think 10 years from now, we'll see a wave of female programmers.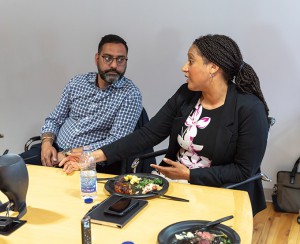 Stephanie McRae, global human resources director, Taxi: Part of adding diversity is outreach and going to different communities – even if it's just meeting with diverse university students and making that connection. You might not get anything then, but three years from now, it might pay off. For me, growing up with immigrant parents, I don't think advertising is an appealing career.
Nijjar: I wasn't allowed to go into it. I was supposed to work for Microsoft. On some teams, like the dev side, we way over-index [on people of colour], and you have to course correct. But we can't find an equal number of females. The pool isn't there. We've had max two developers who've been female… not from a lack of trying.
Kimmel: And specifically around women and working mothers, it's really challenging. We typically see a drop off when a woman has had her second child. We need to figure out how to make accommodations so that you can still maintain the best talent, but being more cognizant of their realities outside the agency.
Let's talk about sexism and racism, which have historically kept women and visible minorities out of top positions. What is being done to address those issues?
Nijjar: I think we all understand what the industry has tolerated in the past. A lot of people can agree that a lot of wrong things were allowed. I think if you create conditions in which it's tolerated, you're a part of it. And I think the thing you have to change is that it's not a soft 'Don't do that.' It needs to be a 'You're going to be fired.' And I think way too often in society – advertising included – the attitude has been, 'That's not right.' The power imbalance still prevents a lot of people from coming forward. How do companies create a place where women or people of colour can safely say 'I'm feeling discriminated against?'
Carver: We have an anonymous ethics line [at General Mills]. With so many employees, you're going to have people who feel very confident about coming forward and people who aren't. But if the issue is that they want to just fix the problem, the anonymous line allows someone to help take action against the problem. It's giving people a voice in an environment they might not feel like they have one.
Nijjar: As [the owner of] a smaller agency, some people, like junior employees, might feel uncomfortable talking to me. So I have to make sure that there is a network of people that employees will feel comfortable talking to so that the message will get to the right person.
Chaney: The onus is still on the leadership. One thing that's not trained well at leadership levels is empathy. Yes, people need to feel comfortable talking to senior leaders about [discrimination or harassment], but there needs to be a clear and decisive reaction from the top.
Faclier: You have to remove fear. They need to know if something happens, [as the person coming forward,] you're not going to lose your job. [Victims of discrimination and harassment] don't know everything we know, like how it'll be handled or whether it stays confidential. Employees need to be educated about the process, and know that there's zero tolerance.
Turnbull: It's also having policies that don't just look directly in the agency, but also across client and vendor relationships. When we talked about some of the [discrimination and harassment] stories from people in our office, some happened inside the agency, some at other agencies they've worked at, and some were with clients or vendors. The policy has to be broad enough that employees know we will go to bat for you as leaders inside the agency, even if it might have a financial implication.
Nijjar: We work in a great industry and you want to create conditions where people have fun working with their co-worker. But it's tough right now. You know what's right and wrong. It's the grey part that gets hard. What do you encourage/don't encourage?
How do you navigate those shades of grey?
Turnbull: We try to talk about it – as trite as that sounds. From some of the inclusion workshops we do, that's where we have conversations around what is acceptable behaviour. That could be questions like, 'Is it okay to compliment someone on what they're wearing; is it ok to have a relationship with a direct report?' Obviously, some answers are more clear-cut than others. Final question: what can everyone do day-to-day to help achieve parity?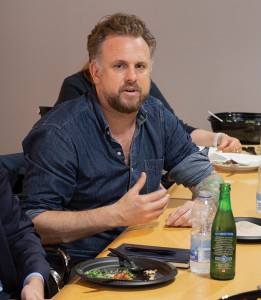 Chaney: We're in the business of telling stories. We have a responsibility to look at ourselves as telling the right stories. In the end, we shape culture. We need to be careful about what we're saying and how we're saying it. It's not just having representation of the stories you're trying to tell. It's being a good person, being interested in others, being empathetic and responsible in challenging your own personal assumptions and biases.

Faclier: We're also at this point, where people have the very best intentions. People are just extremely busy, but #MeToo and #TimesUp has put this topic on steroids. The conversations are turning into action. I hope that doesn't fade.