Maple Leaf and Schneiders craft a real food manifesto
Spelling out the insights and strategy behind the bold rebranding of two of Canada's oldest food brands.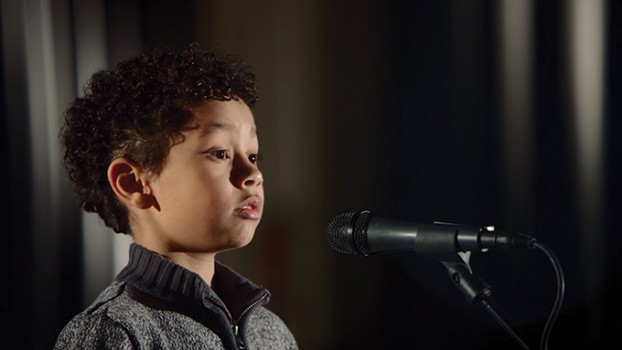 This story originally appeared in the Summer 2018 issue of strategy.
The hero ad reintroducing the Maple Leaf brand to Canadians didn't feature any images of bacon or ham. Instead it showed young kids on a stage during a spelling bee, looking unsure about how to spell the word just presented to them by a voice off-camera.
The word? Butylated hydroxytoluene. To use it in a sentence: Maple Leaf's bacon no longer contains the food additive butylated hydroxytoluene.
"The idea came from the notion that Maple Leaf is moving to only using real simple ingredients, the kinds that you or your kids can actually spell and pronounce," says Jeffrey Da Silva, ECD and partner at Sid Lee, the agency behind the May 2018 campaign that states: "If you can't spell it, you won't find it in our food."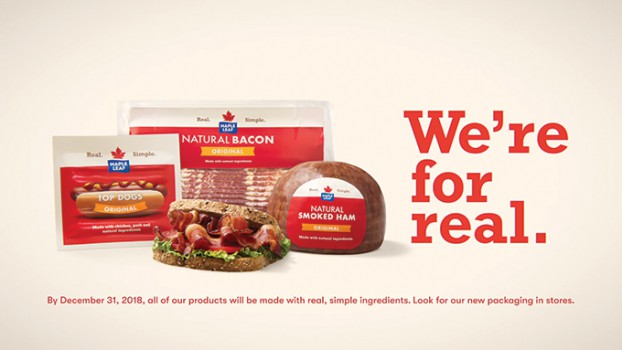 By the end of 2018, no Maple Leaf product will include artificial preservatives, flavours, colours or sweeteners – a change that covers 120 SKUs. The reformulation process has been going on for the last 18 months, and is largely based on research and interviews conducted with more than 10,000 Canadian consumers.
"It's pretty clear that consumers are wary of big CPG companies that aren't forthright and honest and transparent about what's in the food," says Adam Grogan, SVP of marketing and innovation at Maple Leaf Foods. "Consumer expectations are changing, and the Maple Leaf brand had to rise to that challenge."
The brand is also returning to large-scale, multi-platform campaigns, which includes a full redesign of the Maple Leaf brand identity and packaging to create a simplified, consistent look across its portfolio.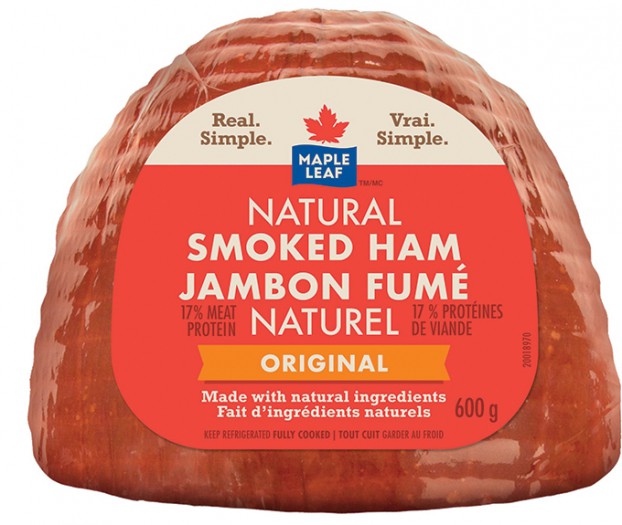 "Everything we're trying to do should be based on communicating this really simple insight around being real," Da Silva says. "Photographing things in real situations, depicting real Canadian families in real scenarios. We really wanted the packaging to reflect what was inside too, so the packaging looks as simple as the food."
Grogan describes the first ad as "the brick through the window" in getting Canadians to take notice of the change. Throughout the year, Maple Leaf will roll out new creative that shows the authentic, family meal occasions the company is targeting with the relaunch. Marketing will also zero in on other elements of the brand's new "food manifesto," such as its goal to become "the most sustainable protein company on earth."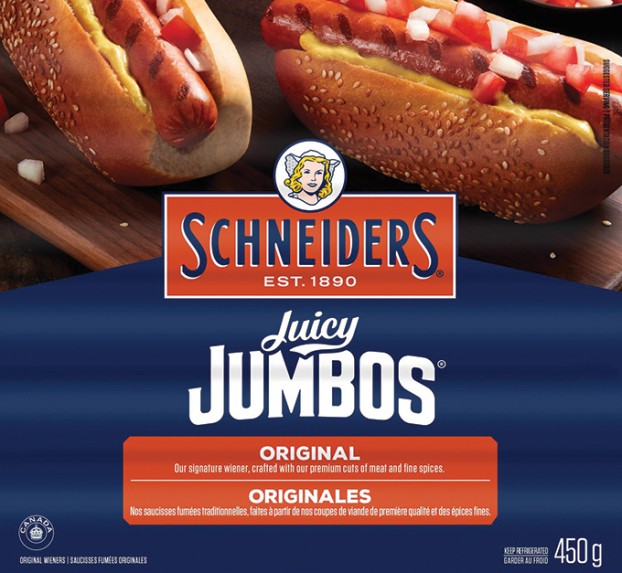 Elsewhere within the Maple Leaf Foods family, a new campaign has also launched for its Schneiders brand. Created by John St., videos take Canadians inside a Schneiders plant, where a gravelly voice describes the craftsmanship and process behind creating different products, such as how its sausages are tied and hung completely by hand, or the kind of wood it uses to smoke its meat. The creative celebrates its recipes, some dating back to 1890.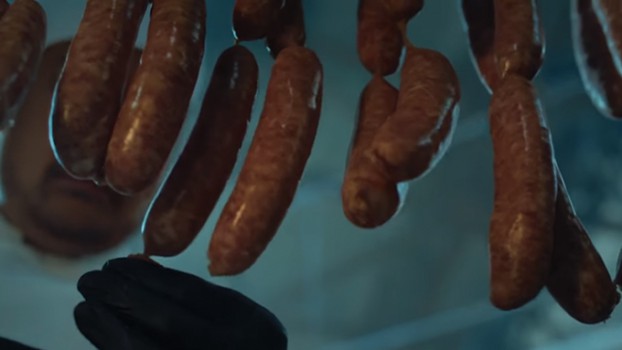 While Maple Leaf's advertising is highlighting new changes in ingredients for the future, Schneiders is looking back to history and tradition. Upcoming ads from Maple Leaf will show families enjoying products at home, but Schneiders will literally show Canadians how its sausages are made.
"There's clear consumer appetite for indulgent foods, ones crafted in a way that gives it a story," Grogan says. "I see a lot of brands out there trying to invent that, and we already have one with the credentials and history that can deliver that in an authentic way. And we wanted to tell people about that more softly, because it's something already part of the brand DNA to an extent, as opposed to Maple Leaf, where it was a dramatic change we needed to announce."

Schneiders also underwent a rigorous exercise to guide its own recent reformulation, one that was more focused on taste. A panel of 14 restaurateurs, chefs and food critics were brought in for blind taste tests over the course of a year, putting 100-plus Schneiders products up against offerings from "artisanal" competitors on attributes such as appearance, smell, texture and taste. Many of the changes involved going back to recipes and processes pulled from the Schneiders archives – in some cases, turning away from more technologically advanced methods – and no product went back to market until the panel was satisfied.
Members of the panel will appear in social videos to talk about the Schneiders products they tasted, while a "craft meatery" food truck tours Canada this summer and fall. Working with Mosaic, the tour will include events Schneiders has an established presence at, such as Oktoberfest, but also new ones, like Pride Toronto.
Maple Leaf Foods is looking to reach the same family target with both of its flagship brands, but the company is still looking to differentiate the two. This is because, Grogan says, two big but very different "demand spaces" emerged from the extensive research that informed both relaunches.

One space is "responsible parenting," when an adult is mindful of the ingredients that go in their family or children's meals. The second space is "connecting savoury," when those same parents come together with other adults to celebrate or connect with each other. In the latter moment, the target tends to be more interested in taste, indulgences and food with an artisanal story than in the former, when they care more about nutrition. Those two spaces represent 85% of the situations where products in its category are consumed, notes Grogan.

"What we learned was demographics were the least important thing we could be looking at," he says. "The most important thing to consumers is for a company like ours to understand their needs and that those needs can change depending on the time of the week or who they're with."