Mars taps into do-it-yourself culture
A new creative platform for the chocolate bar encourages DIYers to try their hand at projects they might just fail at.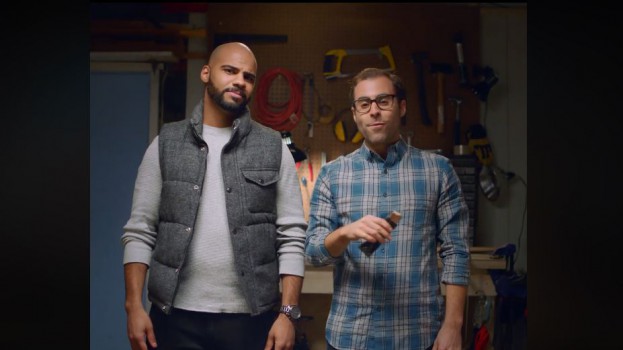 Mars Wrigley has unveiled a new creative platform for Mars bars that taps into do-it-yourself culture, emphasizing effort over results.
The platform, "Bite Off More Than You Can Chew" by BBDO, stems from the candy bar company's long-standing position around "rewarding and restoring," says Diana Frost, head of marketing at Mars Wrigley Confectionery Canada.
Two 15-second spots living on Facebook and being promoted on Instagram, YouTube and Google Search show DIYers who have completed projects that are less than perfection — in one case, a wedding dress; in the other, a dog house. In both cases, the people appear happy with the result, even though it's clear that they "bit off more than they could chew."
"The more you put into life, the more you get out of it," says Frost, speaking of the campaign's main insight. "At its core, it's not about success or failure."
The platform launched in the spring and will guide work rolling out over the next few years.
The overarching message of rewarding effort is not new to the brand, but Frost says the platform takes it a step further by inserting itself in the DIY subculture. The creative is meant to be particularly relevant to Mars' under-35 consumer target, who tend to spend a lot of time watching tutorials and trying their hand at doing and building things themselves, she says.
Also new, whereas Mars has prioritized TV in the past, this time creative is running entirely on digital and social.
Mars is using Google Vogon to serve up multiple versions of the same ad on YouTube TrueView, based on viewers' search history. For instance, someone searching how-to videos on how to hang up wallpaper could be served a pre-roll ad juxtaposing an image of wallpaper hung by a professional with one less successfully executed by a DIYer. Frost estimates 20 to 30 different pieces of content were created in total.
Finally, the brand hosted and filmed a Mars #DIYChallenge in Toronto, wherein Canadian influencers were pitted against HGTV's Scott McGillivray on a DIY challenge. Contestants were  given three hours to build a table using only the tools and building supplies provided.
MediaCom is handling media and FleishmanHillard HighRoad is supporting on PR.