Health Canada expresses 'concern' with cannabis sponsorship
Brand involvement with events like music festivals are contrary to regulations on promotion, the department says.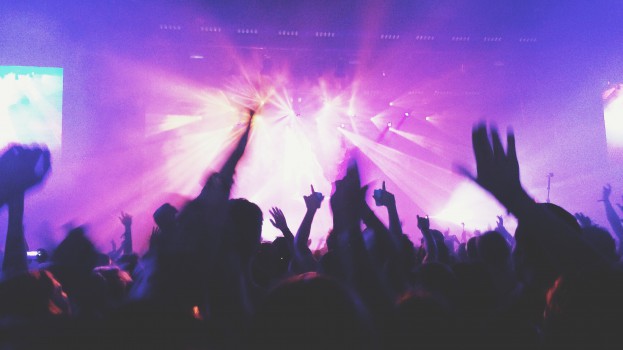 Health Canada has some stern words for cannabis brands that have been sponsoring events and festivals in the months leading up to legalization.

In a statement issued on Friday, Health Canada expressed concern with the fact that some licensed cannabis producers have been engaging in sponsorship of events (such as music festivals) and other promotional activities, which it says contravenes regulations regarding the promotion and advertising of cannabis. Health Canada stated that doing so was contrary to the goals of the prohibitions, which it says is to protect public health, safety and avoid messaging that could encourage cannabis use among youth.

The Cannabis Act, which passed and received royal assent last month, states that it is prohibited to display, refer to or otherwise use any brand element of cannabis, accessories or services, or the name of a person that produces, sells or distributes cannabis, accessories or services in the sponsorship of a person, entity, event, activity or facility.

However, the Cannabis Act does not come into force until Oct. 17, and Health Canada stated that advertising and promotion of cannabis remains subject to the Narcotic Control Regulations (NCR), made under the Controlled Drugs and Substances Act (CDSA) and the Food and Drugs Act (FDA). Those regulations still treat recreational cannabis as a narcotic, and state that no person is allowed to publish or furnish any advertising to the general public regarding a narcotic.

Contravening portions of the NCR under the CDSA carries a maximum fine of $5 million upon indictment, or a maximum fine of $250,000 on a first offence and $500,000 on a subsequent offence for a summary conviction, with the possibility of imprisonment. The Cannabis Act includes similar penalties for contravening its provisions, while Health Canada added in its statement that not adhering to the rules could also result in the suspension of a producer's license.

A spokesperson for Health Canada did not say if any penalties had been given due to promotional activities surrounding cannabis, but echoed the statement's language that the department was "reviewing the actions of existing licensed producers and will be taking every possible step to bring them into compliance or prevent non-compliance with existing laws."

In its statement and a follow-up email with strategy, Health Canada did not point to any specific instances, beyond the events, music festivals and "other promotional activities" referenced in the statement. However, a quick look at Canada's many summer music festivals show a bevy of activity from cannabis brands.

Canopy Growth's Tweed brand had a presence at Toronto's Field Trip music festival at the beginning of June, and is listed among the sponsors for the Dreams Festival, as well as the upcoming Boots and Hearts and Camp Wavelength festivals next month. Tweed also sponsored a "wellness zone" on the festival grounds during Toronto Pride celebrations last month, and had a float in this year's Pride Parade.

In a statement sent to strategy, Canopy Growth said it "is focused on supporting education as well as responsible adult use and, in addition to numerous education partnerships, we have reviewed all activities with counsel to ensure compliance and continue to work collaboratively with regulators in support of this shared objective."

Aurora was a presenting sponsor of Toronto's NXNE in June, and is currently putting on a series of free concerts across Canada as part of its "Illumination" contest series, featuring high-profile artists such as The Arkells, City & Colour, Thrice and Post Malone.

"Regarding… the Illumination Series, we are reviewing all promotional material associated with the series to ensure compliance with regulatory requirements," an Aurora spokesperson said in an email. "It's a good and exciting thing to do, and if we can continue it in compliance with the existing regulations, we certainly want to do that. Aurora is proud to be an active partner to dozens of community groups across the country. These groups foster inclusion, diversity, and education – things that go a long way to reducing stigma and driving awareness about responsible use."

Newstrike's Up Cannabis brand is a sponsor of Rifflandia, set to occur in mid-September in Victoria, British Columbia.

"Up Cannabis is 100% committed to the regulations Health Canada is setting in place come October 17th, and fully supports the reasons behind a cautious approach to how cannabis licensed producers market their adult-use brands," Up said in a statement to strategy. "Communicating responsible use and the benefits of the legal market are in all of our interests, and we continue to work closely with Health Canada towards our collective goals."

Amsterdam Brewery was a presenting sponsor of Canadian Music Week in May, which it did alongside MedReleaf's San Rafael' 71 brand. MedReleaf first partnered with the craft brewery earlier this year on a campaign that introduced the San Rafael '71 brand to Canadians not by advertising cannabis, but with a co-created special edition beer.

While not a cannabis producer, Four20 Premium Market – a division of medical cannabis service provider 420 Clinic that is currently looking to establish recreational cannabis retail locations in Alberta – was a sponsor of Calgary's Sled Island music festival in June.