AToMiC 2022: Diversity takes centre stage
From beer to bikes, mass market brands address DEI in big-spending campaigns.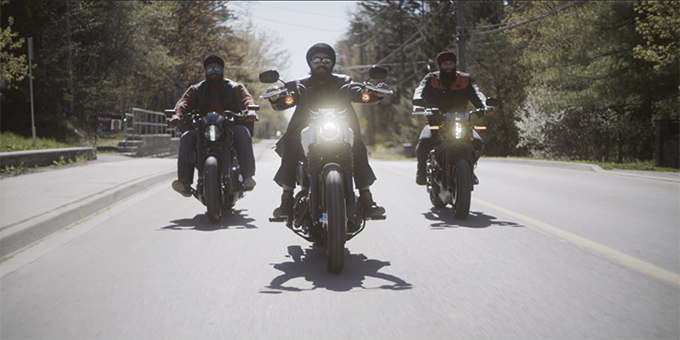 This story was originally published in the 2022 Spring issue of strategy magazine.
By Wendy Kan
Diversity was top of mind for consumer- facing brands in 2021, with some taking significant steps toward inclusion by shifting their thinking on everything from sponsorships to products.
Take this year's Grand Prix winner Pfaff Harley-Davidson. While the brand (which also won two Golds in Diversity and IP, and two Silvers in Idea and Niche Targeting) has been long associated with older white men, it actually appeals to riders ofvarying cultures – an insight that led Zulu Apha Kilo to create"Tough Turban," which addressed an issue specific to male Sikh riders.
The law has long required motorcycle riders to wear helmets, forcing Sikhs to choose between their beliefs and safety. But in 2018, the Ontario government passed legislation exempting Sikh men from having to wear a helmet while riding. The new law was a step forward, but it also introduced a critical question: how could Sikh riders indulge in their love for the open road while ensuring their safety?
The answer was found in Sikh history. Through conversations with Sikh riders, the agency discovered that in ancient times, warriors would go into battle with chain mail woven into the fabric of their turbans. This provided protection without violating religious tenets.
So Pfaff Harley-Davidson and Zulu created a modern-dayequivalent. The protective turban was a marriage of ancient tradition and modern engineering. The team worked with industrial design experts with experience in 3D printing and composite fabrics used in bulletproof clothing, creating a turban with impact-resistant materials.
A website housed a video demonstrating how the turban was engineered while also profiling Sikh riders. Open-sourced files for the turban were published so that manufacturersin any country could produce the turbans in their own market.
The story of "Tough Turban" was picked up by media outlets across Canada the U.S., the U.K., and India. Total circulation of the media coverage in the first two weeks was 238.8 million, with an advertising value of $2.19 million. Three manufacturers reached out to explore large-scale production. And in an unexpected twist, the new turban prompted British Sikhs to ask their government for exemptions to workplace safety helmets.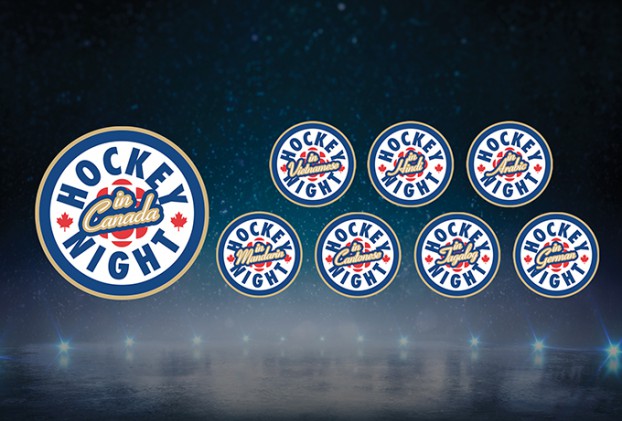 Hockey, just like the motorcycle world, is associated with white culture – despite the fact that Canada is one of the most diverse countries in the world. Approximately 350,000 people immigrate to the country every year, and 192 languages are spoken outside of the two official ones.
Recognizing how difficult it must be for immigrants to follow a fast-paced sport with a lingo of its own, Molson Canadian and Rethink looked to reshape hockey culture, making it more accessible while growing its fan base.
For nearly 70 years, hockey games have been called in English and in French. For hockey to speak to more Canadians, Molson realized it needed to change way viewers heard the games. So, on April 24, 2021, Molson Canadian, in partnership with Sportsnet, created "Hockey Night In Canada, Multilingual Edition."
Two games – the Toronto Maple Leafs vs. the Vancouver Canucks, and the Edmonton Oilers vs. the Winnipeg Jets – were broadcast in seven additional languages: Cantonese, Mandarin, Hindi, Vietnamese, Tagalog, German, and Arabic. The languages selected were the most commonly spoken in each Canadian city with an associated NHL team.
The initiative kicked off with a co-branded TV spot, which aired during regular Hockey Night in Canada programming.
Leading up to game day, digital and social placements drove visitors to a microsite where games were streamed in the seven languages. PR pitches were directed to language-specific outlets to ensure they reached new Canadians. Hockey fans from each culture were invited to become the voices for their communities.
At retail, limited-edition multilingual Molson Canadian cans reflected the languages of the broadcasts.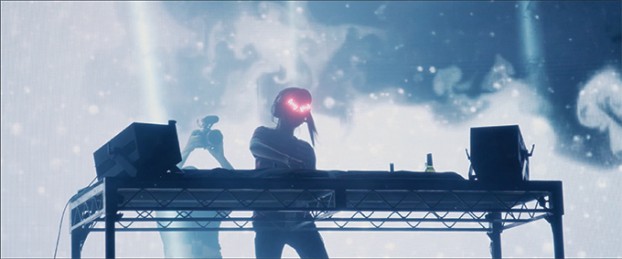 In addition to the 32 million paid and 4.5 million social impressions, Molson saw 55.5 million impressions across earned and sponsored media – surpassing the goal of 15 million by 254%. Over 1.1 million Canadians tuned in on game day, with the broadcast microsite bringing in 31,000 visitors. At AToMiC, the work landed three Golds in Diversity, Broadcast Engagement, and Cause & Action, plus another Silver in Brand Integration and two Bronzes in Collaboration and Idea.

Bud Light was yet another beer brand that created a more meaningful (and inclusive) connection with consumers – this time by plugging into the issue of inequality.

The brand's challenge was to make itself relevant among women age 19 to 26, many of whom perceived Bud Light as the "bro beer" that men brought to parties.

Research showed that traits of Gen Z include a sense of responsibility to make the world a better place, a cynical view of traditional ads, and a tendency to gravitate toward brands that align with their values.

To play a more purposeful role, Bud Light worked with Anomalyto find a social issue that resonated with young female adults using one of their passion points: music.

Its research found that, in 2019, only five of the top 100 DJs were women and the 10 highest-paid DJs were all men. With that insight, the team produced Underplayed, a feature-length documentary that followed the top female DJs in the world, drawing attention to the subject of gender inequality in the music industry.

The 88-minute film – which landed an AToMiC Gold in Brand Content and another in Collaboration – portrays an industry in desperate need of change and takes an all-encompassing look at the exclusion of female DJs from the electronic music scene. Documenting the personal experiences of producers and artists, Underplayed was shown at festivals such as the Tribeca Film Festival and the Toronto International Film Festival (TIFF), where it made its debut.

The film was subsequently acquired and distributed globally by major streaming platforms and launched on International Women's Day.

Globally, Underplayed has received over 300 million earned media impressions, with hundreds of stories appearing in publications such as Rolling Stone, Variety and the Washington Post. On social media, the documentary sparked a much-needed conversation around gender disparity in music, with over 16.2 million impressions culminating from 131 pieces of social content. The campaign also led to a 33% increase in Bud Light searches.

As the centerpiece of the campaign, the documentary drove deep meaning and purpose for Bud Light. The film's impact extended even further, as Underplayed inspired artists and industry leaders to champion gender equality in the music industry and beyond, leading to a more diverse pool of participants and role models for future generations.