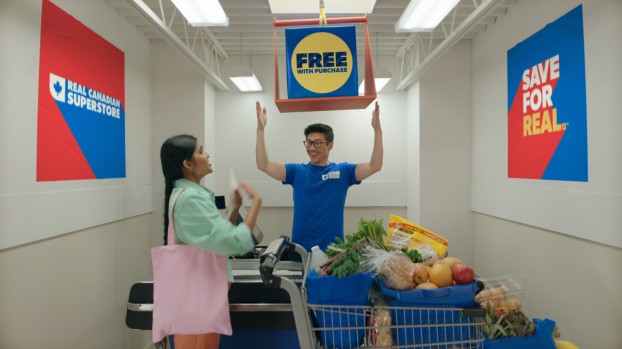 Real Canadian Superstore is trying to make saving money more emotionally relevant, and it is taking its guidance from a major tool in a budget-conscious customer's arsenal.
Superstore's new campaign is designed to look like a flyer – "one of the most recognizable symbols of the grocery industry," according to Bryan Collins, founder and CD at 123w, which developed the campaign. But while flyers are traditionally very tactical, he says the agency "took that traditional imagery and flipped it into something more human. We wanted to show that Superstore can meet every need of every Canadian."
In that spirit, the campaign re-purposes the cells typically seen in a grocery flyer, re-imagining each one as a different reflection of the life of an everyday Canadian. Those slices of life also incorporate the graphics you'd see in a flyer calling out programs Superstore runs to help Canadians get what they need at prices they can afford, like a free item with purchase, price matching or earning PC Optimum points.
It's a timely message when inflation is high and the price of food has skyrocketed by as much as almost 10%, leaving 43% of Canadians saying they've most felt the effects of inflation at the grocery store, according to Statistics Canada.
"People are facing some difficult economic times, but Real Canadian Superstore really does have a lot of ways that people can save," Collins tells strategy. "There's a lot of programs in store, from points programs to things like 10 for $10 and free items with purchase. This is really about packaging all of that and saying, 'You can come here and win the grocery war.' The flyer is a visual language people can identify with, and within the flyer, there are real consumer insights."
The campaign aims to reflect real situations that consumers may face, from household messes to other mishaps, and how Superstore can help provide solutions. "Life can be stressful and full of surprises," says Dorothy Lee, senior director of brand marketing at Superstore. "We want people to feel confident when they shop with us, not just that they're finding the widest selection, but that they're getting a great deal."
Adapting the flyer also created another advantageous situation for 123w, Collins says.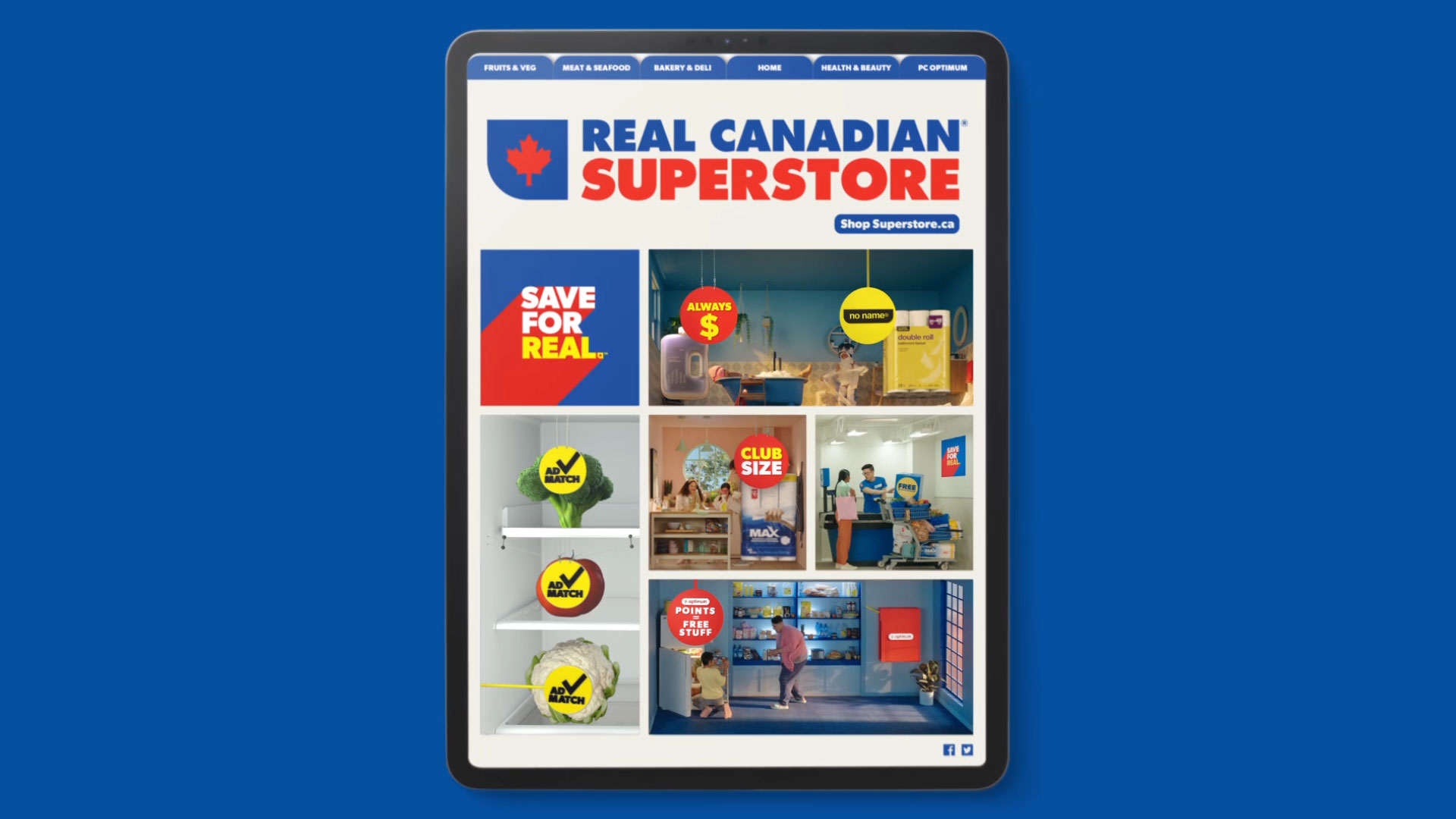 "We decided to make this flyer in pods. Each of the pods is created in aspect ratios perfect for social media. That was very intentional," he explains. "When you put all of the pieces together, it creates a full flyer, but individually, they're running across the various social media platforms. It's one big ad, made up of many smaller ads."
The campaign is running across the country on television, radio and online, both as pre-roll and social videos. The "bubbles" of different saving offers can now also be seen in Superstore locations, flyers and online shopping platform.