Pattison Food Group is now part of Air Miles
Grocery shoppers can earn rewards at the likes of Save-On-Foods and Urban Fare.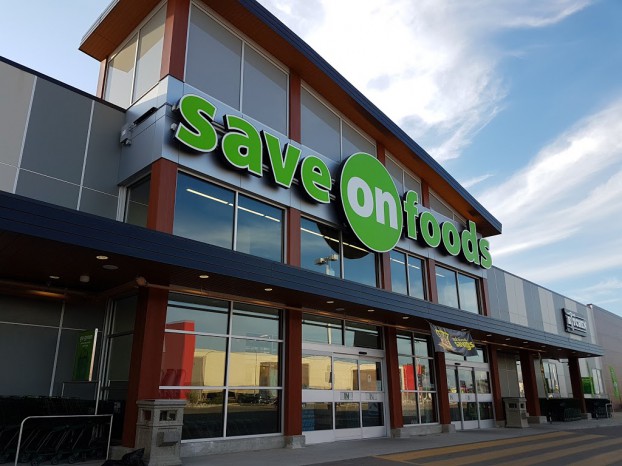 Pattison Food Group is now part of Air Miles' Mastercard card-linked promotion offers.
Points collectors can earn Reward Miles on eligible purchases in-store at one of Pattison Food Group's 8 grocery banners, including Save-On-Foods, Buy-Low Foods, Quality Foods, Choices Markets, Urban Fare, Nesters Market, PriceSmart Foods and Nature's Fare Markets, for a total of 257 participating locations.
The program will not be replacing Save-On's existing More Rewards program, which also includes Urban Fare and PriceSmart as participating retailers.
"We believe in finding strategic partnerships with strong brands that share our enthusiasm for targeted marketing and personalized offers for our customers," says Dan Howe, CMO for Pattison Food Group. "More Rewards and Air Miles are two strong loyalty programs in Western Canada and together, we have opportunities to create win-win value for customers."
Shawn Stewart, president of the Air Miles Reward Program says that as an organization, it is committed to providing choice and flexibility for collectors to earn on items that are meaningful and relevant to them, like groceries at one of Pattison Foods Group's many banners.
According to Katherine Carl-Musson, VP, program marketing for LoyaltyOne, Air Miles' parent, during the launch period, marketing promotions will focus on digital channels targeted to customers within PFG trade areas, while mass promotion will focus on radio advertisements. Creative and production are being managed internally.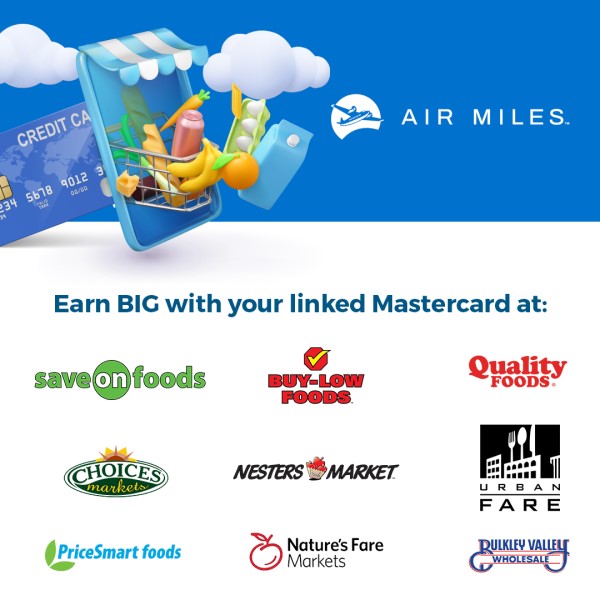 Targeted and digital marketing is currently underway, being executed through Air Miles' internal media buyers, with Media Experts supporting on the mass buy and Pomp and Circumstance on the PR.
Air Miles and Pattison Food Group are celebrating the launch of the team up with a bonus offer until Nov. 16, where collectors can earn 100 Bonus Miles when they spend $100 or more in-store or online at participating Pattison Food Group grocery retailer locations with a linked Mastercard.
Last fall, Air Miles revamped its brand identity, accelerating the ability to earn points through new daily offers on its revamped website and new redemption opportunities, including integration of Air Miles with Sobeys' grocery delivery platform, Voila.
As part of the rewards brand's digital transformation, it will continue to move from being a traditional loyalty program to an insights-driven data platform, opening up access to its underutilized data in ways that extend its partners' marketing reach, according to Rachel MacQueen, Air Miles' SVP, marketing and collector experience.
As she recently told strategy, for partnerships, its task is to create an ecosystem where its partners succeed in reaching their customers and driving their businesses forward, while giving Air Miles collectors a compelling reason to come in on a weekly basis and get value from the exchange.
Other card-linked Air Miles brands include QSRs such as Subway, Boston Pizza and Kernels Popcorn, as well as retailers like DSW and The Shoe Company.
This summer, Zulu Alpha Kilo was named Save On Foods' AOR, a major win for the agency's new Vancouver office.