2022 Digital AOY Gold: FCB relies on co-creation to kickstart innovation
The agency has worked hard to avoid siloed offerings.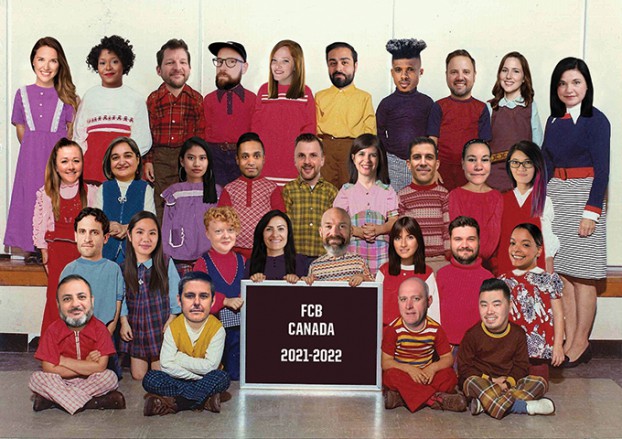 This story was originally published in the fall 2022 issue of strategy.
FCB Canada's core objective as an agency is as ambitious as it is simple: do the most innovative work in the business.
"None of it is easy, but we're not afraid to do the hard stuff," says Nancy Crimi-Lamanna, the agency's CCO. "If we need to build something, we will build it. One of my favorite sayings is leap and a net will appear. You have to make that leap and trust that you will find the solutions and people to help you make it happen."
Despite the difficulty of its goals, FCB hasn't had an issue "making it happen," winning Digital Agency of the Year Gold six times in seven years (it's returning to the top of the podium after a Silver win last year). Some of that innovative thinking comes from the company culture at FCB, but to be successful, it also needs to be baked into the agency's processes, people and the way they work together.
In the spring, Eli Ferrara moved from leading new products and partnerships at creative data agency FCB/Six to a new VP of creative innovation role at FCB Canada. The job has Ferrara sitting within the creative department, providing advice on the latest media platforms, technologies, data practices and tech conventions that could help with a client objective or really bring a creative idea to life.
Crimi-Lamanna says that means Ferrara works with teams across FCB Toronto, FCB Montreal and FCB/Six, but also with clients to present them with new opportunities and ways of thinking. She credits the approach for projects like "BMO NXT LVL," a series of Twitch live streams in which one of BMO's own bankers chats with experts on personal finance subjects as they play a relevant game.
Digital integration at FCB goes beyond one role, but that one role is emblematic of the broader approach the agency takes to innovation.
"We've really worked hard to make sure that we didn't fall into that agency trap of having standalone and siloed offerings," says Bryan Kane, president of FCB Canada. "A big part of that is co-creation. It's not like one art director or writer comes up with an idea. It's bringing subject matter experts from data or culture or technology to build on ideas as they're forming, as opposed to them being add-ons to an idea. Something that has been key to our most innovative work was a number of people with diverse specialties that iterated on an idea to ultimately make it what it was."
A lot of agencies tout tech-forward or data-informed creativity, but few are clear on what that actually looks like. In FCB's case, part of the process is baking in an openness to different perspectives and possibilities.
"It has to be malleable and flexible," Crimi-Lamanna says. "Sometimes, your expert comes in on the brief and works with the team. Other times the team has an idea already and realize they need to pull UI experts or resources from FCB/Six into the fold and to figure out how to make it happen."
FCB has also recruited a fair share of its own experts this year. The creative team has grown the most, but there have been senior hires across the group, including long-time Cossette exec Rosie Gentile coming on to oversee FCB/Six. Kane says a "diversity of thinking" is core to the way FCB works, and its creative accomplishments have made it an attractive place to work for people from a range of backgrounds.
"From a data and tech perspective, we've been able to recruit people that want to work in a creative environment with differing perspectives they can draw upon," Kane says. "That collaboration and co-creation type of idea is what's drawing people to FCB. We've had a number of really deep subject matter experts that have worked in highly specialized environments, but were yearning for applying their skills in a creative environment."
"Data and tech is nothing without a human application," Crimi-Lammana adds. "I think that's what people get excited for when they're coming to FCB, adding that emotional element or human connection to data and tech in ways that haven't been done before."
Key New Business
Adidas, Hershey Canada, PlayStation, OLG, Voilà, Coinsquare, Shopify, Pocket Health, Sobeys/Safeway, Rachelle Béry, Valentine
New Hires
Leo Barbosa, Cuanan Cronwright, Rosie Gentile, Gillian Morrison, Sam Cote, Ryan Dzur, Geoff Mack, Eric Carriere, Michael Carey, Cathy Barbarossa, Erikson Melton, Sanjam Hundal, Stephanie Page, Afton Franklin, Melissa Legault, Shayne McDonald, Ghaith Rajeh, Jesse Gilbert, Paul Hanlon, Mary Koerner, Jennifer Cialini
Offices
Montreal, Toronto
Staff
284
Digital AOY Cases

1. For "Runner 321," adidas and FBC asked the world's largest marathons to reserve bib number 321 for people with Down syndrome, highlighting how they are often excluded from sports. To date, over 100 athletes have signed up and all six of the world's largest marathons — London, Chicago, Berlin, Tokyo, New York and Boston — have agreed to hold a spot for runner 321.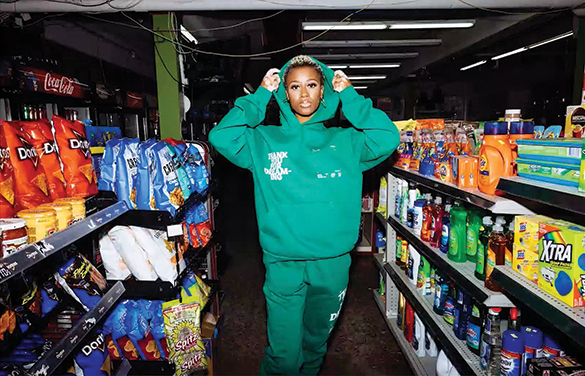 2. For OLG, FCB created the LOTTO MAX "Dream Drop" clothing line to shore up its player base and target a younger demo. The campaign realized a 200% ticket sales increase over the first three weeks, 10 times the objective.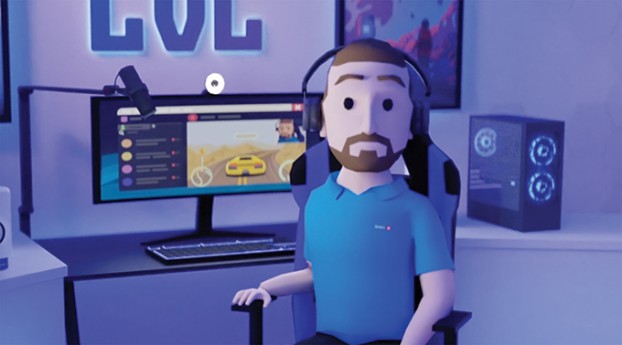 3. BMO needed to connect with a new generation of customers. Enter "NXT LVL" — a first-of-its-kind Twitch channel intended to educate users on money matters.