HomeEquity and the Legion deliver remembrance again
The Foundation and financial institution are using the words of veterans to spread a powerful message.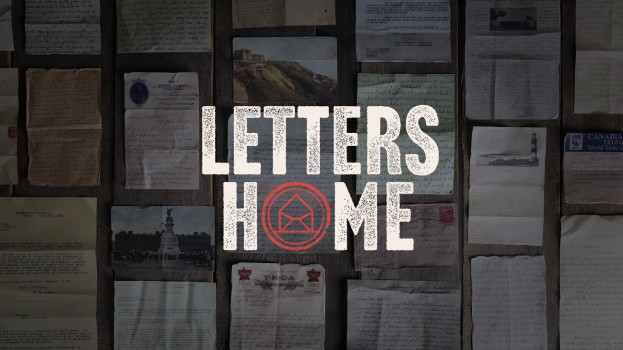 HomeEquity Bank and Zulu Alpha Kilo have found a new way to make remembrance hit closer to home.
Called the "Letters Home" campaign, the project was created with the Legion National Foundation and serves as a powerful reminder of the sacrifices made by Canadian veterans during the First and Second World Wars. To kick off the effort, current homeowners were sent replica letters from Canadian soldiers who fought in those wars that were originally addressed to their residences. Those letters were sourced from the Canadian Letters and Images Project at Vancouver Island University.
"In this digital age, receiving a physical letter (that isn't a bill) is a special moment," says Brian Murray, ECD of Zulu Alpha Kilo. "We felt this was a powerful way to reach Canadians, have them connect with the past in a tangible way, and remind them that these soldiers were real people who lived where we live and dreamed as we dream."
But the campaign extends beyond just the households that are receiving letters in the lead up to Remembrance Day. Via a microsite, Canadians can look up their own address and find and read letters sent to homes close to theirs, alongside a prompt to donate to the Digital Poppy campaign, which launched in 2018, in the name of the soldier who had originally written the letter they are reading. Additionally, a nearly two-minute hero video – shared via YouTube – is boosting the message.
"We wanted to give all Canadians a chance to engage with our campaign," said Murray. "Even if a letter wasn't sent directly to your house, it's still powerful to read a letter that was sent to your street or neighbourhood. It makes history feel close and relatable."
The campaign is the latest annual effort from HomeEquity, Zulu and the Legion National Foundation. Three years ago, Zulu sought to extend the Legion's reach to a new generation of Canadians with the "PauseToRemember" campaign, which connected with nearly one million gamers in 114 countries worldwide via the Twitch streaming platform. The following year, it assembled a group of Second World War veterans to create the world's oldest e-sports team, called Team Legion. And last year, the three partnered to produce the "Orders of Sacrifice" campaign, which saw Canadians receiving authentic field ration kits via DoorDash delivery.
"Each year we find creative ways to remind all Canadians about the sacrifices and countless contributions our brave veterans made for our country," said Steve Ranson, president and CEO of HomeEquity. "Technology is allowing us to share these wartime letters online and ensure their stories live on in a way all generations of Canadians can interact with. We hope Canadians engage with 'Letters Home,' and reflect on the sacrifices these soldiers have made, so that it may deepen their understanding of what serving your country means."
The campaign launched via OLV on Oct. 31, and is also running across national OOH displays provided by Astral Media and Outfront in a wide array of Canadian markets including Calgary, Regina, Winnipeg, Halifax, Moncton, Toronto and Ottawa. Weber Shandwick led PR on the campaign and OMD handled the media planning and buying.