Good rules make for good partners
Colin Tener is president of Tener Solutions Group, a customer relationship management consultancy based in Toronto. In today's increasingly complex business environment, it has become common for organizations to partner with companies whose core competencies complement their own, rather than...
Colin Tener is president of Tener Solutions Group, a customer relationship management consultancy based in Toronto.
In today's increasingly complex business environment, it has become common for organizations to partner with companies whose core competencies complement their own, rather than try to do everything themselves. Sure, some companies still try to be all things to all people. But in many situations clients recognize that a team drawn together for their specialized expertise and experience is often preferable to the one-stop shop. Why risk the danger of the 'weak link' from a mediocre component?
But of course that presumes that a good collaborative arrangement represented by a loose partnership of companies can overcome its own set of dangers.
At TSG, we are often asked by direct marketing agencies, database vendors and software companies to lend our expertise in data mining and customer relationship management to address a particular client issue. At the same time, there are a number of clients who have asked us to coordinate the team. Over the years we've gained some insight into what makes such a collaborative effort successful and how the potential pitfalls can be avoided.
Before embarking on any kind of partnership arrangement, however loose you may wish it to be, there are a few things to consider. Know what you want out of the partnership. Is this simply a short-term revenue-generating opportunity or are you each looking to establish a more formal relationship over time? What are your respective corporate cultures? Is one very centralized in its decision-making while the other prefers to empower project managers to make decisions? What are the quantitative and qualitative measures that will define success? Do each of you see this as a true partnership or does one think the other is a sub-contractor? Confusion about just what everyone hopes to gain from the relationship is a good way to start off on the wrong foot.
Once you've each decided that a partnership makes sense, the first step you should undertake is to clearly spell out the roles and responsibilities of each party. Defining precisely who will do what and when goes a long way to ensuring the partnership will work. And it's not enough to just outline the roles. Everybody has to know what they are and accept them, from senior managers down to project participants. If problems are going to arise they won't tend to be at the corporate level, where collaborative arrangements are usually hammered out, but down in the weeds where the day-to-day realities lie. Unless the project participants from all parties are on board, politics, greed and ego can quickly get out of hand.
Once roles have been established, allow them to proceed. If one partner is bringing with him expertise in a particular subject, then they must be allowed to take the lead on matters relating to that expertise. If you chose a creative partner because you value their imagination and design expertise, don't start second guessing them the first time they bring you mock-ups.
It is also critical to establish who 'owns' the client. If you are the lead, then the client is probably looking to you for ultimate project responsibility and the other players need to recognize that. The lead needs to be involved in key decisions and is probably the main conduit for communication back to the client.
On the other hand, the point of the team is to combine skill sets. A lead who tries to stifle the involvement of the other team members is not doing the client a service and will probably have a hard time pulling a team together again.
The overriding rule is simple: communicate, communicate, communicate. Make sure all parties are aware of new developments as they arise. Clients will call whomever they think can address their issue and we all know that is not always the designated point of contact. Rather than let that be a problem, make sure that there are procedures in place to keep everyone informed.
When the project is complete have some process for sharing the learning. Did each partner achieve what they wanted to? What could be improved next time? How did the client evaluate the joint effort?
Finally, everyone must recognize that the relationship between partners will change. At one point the agency may bring the client to the table, but next time it might be another partner. And it can get even more complicated than that. We have an arrangement with a decision-support software company that has been beneficial to both parties. On any given day however, we can be designated project head, partner, sub-contractor, client or even competitor depending on the nature of the work that our respective clients are asking us to do. Establishing trust between the partners and recognizing that we will still sometimes be on opposite sides of the table ultimately builds strong ties that benefit everyone.
Collaborative efforts are likely to become even more the rule than they are today. Establishing a few simple ground rules up front can go a long way toward ensuring the successful outcome everyone is looking for.
Colin Tener can be reached at (416) 585-2900 x 26 or by e-mail at tenerc@tenersolutions.com.
Kraft Heinz beats the street, but reports slight sales slide
The company's Q2 net sales, while down slightly, reveal continued demand for snacks and pre-packaged meals.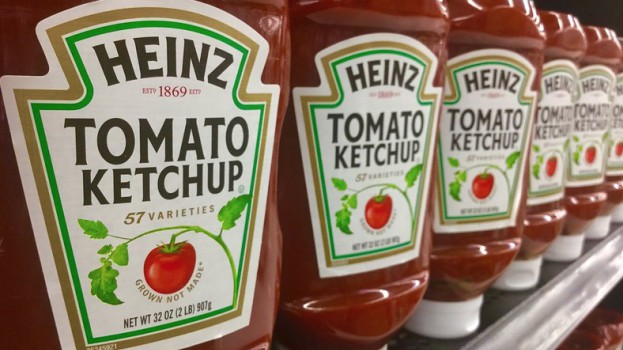 Kraft Heinz is reporting earnings of 78 cents a share, beating Wall Street's estimate of 72 cents a share, thanks to continued demand for snacks and pre-packaged meals. However, the company also reported a net sales decline of 0.5% compared with the same period last year, to $6.6 billion, according to its latest Q2 earnings report, released Tuesday.

The company experienced a favourable 2.3 percentage point impact from currency and a negative 0.7 percentage point impact from its February divestiture of Hormel Foods – including the Planters peanut brand – which closed in the second quarter of 2021.

Its cheese divestiture – which included the sale of its natural cheese division to Lactalis – is expected to close in the second half of 2021, says Kraft Heinz Global CEO Miguel Patricio in this morning's conference call.

Adjusted EBITDA slumped 5.2% versus the year-ago period to $1.7 billion and increased 6.6% versus the comparable 2019 period. Higher transportation and inflation-related goods costs continue to affect the company's bottom line.

Kraft Heinz' organic net sales declined 3.6% in Canada over the last three months compared with a comparable period last year, this as total net sales rose 8.8% year over year. 

However, its overall organic net sales slipped 2.1% compared with 2020 figures. This includes the negative impact stemming from exiting its McCafé licensing agreement. However, this decline was partly offset, Kraft Heinz reports, by "partial recovery in foodservice channels and retail consumption trends."

"Food service is recovering, and recovering fast," Patricio stressed in today's earnings call. He said "the bet to support QSR" early in the pandemic, with individual packets of ketchups and sauces, is paying off.

Channel trends are still normalizing, he warns, and it's too early to see how at home or away from home, will net out. "We have big ambitions for away from home business," he said. Consumers continue to evolve how they eat, with Patricio saying that Kraft Heinz is collaborating with a popular DTC brand for its Philadelphia cream cheese.

Accrued marketing costs, the company reports, rose to $968 million from $946 million in December 2020.

"We are investing more in our brands, and better as well, building a much more creative company," Patricio reported.

Kraft Heinz is also strengthening and diversifying its media presence, he said, driving repeat rates for those discovering and rediscovering the brand. Patricio added that the company is continuing to drive its transformation program forward, modernizing its brands and better connecting with its consumers.