PostScript
Last Year's Headline: Amex appeals to small business with new gold Air Miles card...
Last Year's Headline: Amex appeals to small business with new gold Air Miles card
Synopsis: Looking for a reprise of the success it enjoyed in 1997, Amex Canada and The Loyalty Group announce a follow-up to their American Express Air Miles card.
This time, however, the two companies set their sights on the lucrative, but hard-to-reach Canadian small business sector. Their earlier co-branding effort concentrated on consumers.
Debra Ambrose, Amex's director of card product development, says the consumer offering was one of the most successful cards the company ever launched in Canada. It ended up serving as a co-branding case study for other Amex divisions. So a business card was a natural follow-up – especially since the small-business market was considered underserved by card issuers. The Loyalty Group, meanwhile, sifts through its database of more than 5.5 million cardholders to identify small-business owners and operators suitable for marketing the initiative.
One Year Later: Ambrose deems the launch of the American Express Air Miles Gold business card "an overwhelming success", saying it surpassed the company's acquisition targets. "This year, we will continue to invest a significant portion of our small business marketing funds against acquiring new small business Air Miles card members.
She says the company will also be enhancing the benefits to the American Express corporate charge card for small business and, later this year, will launch a co-branded card product "with a major Canadian retailer."
Last Year's Headline: Curtain descends on Blockbuster/Air Miles deal
Synopsis: Blockbuster terminates its agreement with The Loyalty Group's Air Miles program and announces the upcoming launch of its own loyalty program, dubbed Blockbuster Rewards. In a message to customers notifying them of the change, the video giant notes that "As an Air Miles collector, it can take a long time before you get to enjoy the rewards through Blockbuster." With its own rewards program, the company says, members can get "instant rewards." This brings a mild rebuke from Loyalty Group executives, who call the wording "odd," noting that rewards through its Air Miles program start with as few as 20 miles.
One Year Later: Blockbuster Canada unveils its Rewards program in July.
"Overall, we've been very happy with the results," says Chuck McAulay, director of marketing for Blockbuster Canada. "Of our Blockbuster members, more than 30% have obtained a Rewards card. We feel that's a great achievement for the past eight months."
McAulay adds that Blockbuster is now attempting to "add value" to the card by bringing in third-party partners. For example, Rewards members who show their card at a Famous Players' movie theatre can get a large popcorn for the price of a medium. New York Fries and Kodak have also signed on, offering deals on french fries and photo finishing.
Last Year's Headline: Hyundai USA puts parts online
Synopsis: Hyundai Motor America (HMA) of Fountain Valley, Calif., unveils its "Hyundai Parts Online" ordering system and, in the wake of the launch, Hyundai Canada says it is planning to initiate its own Web site by year-end.
Mark Orlando, national marketing and public relations manager for Hyundai Canada in Markham, Ont., says the Canadian site could include online parts ordering capability. What is compelling about the HMA model is that, in addition to providing customers with a faster and easier ordering method, the automaker can also collect consumer information that can then be used to tailor service offerings to individual customers.
One Year Later: Hyundai's drive to be online appears to be stuck in first gear. "We wanted to make sure we do it right," says Alex Ng, national parts manager for Hyundai Canada. "We are very close to launching our Web site."
The site will be launched in two phases, Ng adds. The first will consist of "brochureware", that is, vehicle information and company profile material. "For parts and service, we are not there yet," he says. "That is in the development stage."
Kraft Heinz beats the street, but reports slight sales slide
The company's Q2 net sales, while down slightly, reveal continued demand for snacks and pre-packaged meals.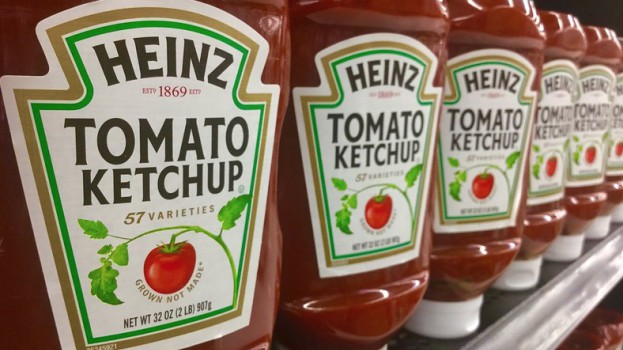 Kraft Heinz is reporting earnings of 78 cents a share, beating Wall Street's estimate of 72 cents a share, thanks to continued demand for snacks and pre-packaged meals. However, the company also reported a net sales decline of 0.5% compared with the same period last year, to $6.6 billion, according to its latest Q2 earnings report, released Tuesday.

The company experienced a favourable 2.3 percentage point impact from currency and a negative 0.7 percentage point impact from its February divestiture of Hormel Foods – including the Planters peanut brand – which closed in the second quarter of 2021.

Its cheese divestiture – which included the sale of its natural cheese division to Lactalis – is expected to close in the second half of 2021, says Kraft Heinz Global CEO Miguel Patricio in this morning's conference call.

Adjusted EBITDA slumped 5.2% versus the year-ago period to $1.7 billion and increased 6.6% versus the comparable 2019 period. Higher transportation and inflation-related goods costs continue to affect the company's bottom line.

Kraft Heinz' organic net sales declined 3.6% in Canada over the last three months compared with a comparable period last year, this as total net sales rose 8.8% year over year. 

However, its overall organic net sales slipped 2.1% compared with 2020 figures. This includes the negative impact stemming from exiting its McCafé licensing agreement. However, this decline was partly offset, Kraft Heinz reports, by "partial recovery in foodservice channels and retail consumption trends."

"Food service is recovering, and recovering fast," Patricio stressed in today's earnings call. He said "the bet to support QSR" early in the pandemic, with individual packets of ketchups and sauces, is paying off.

Channel trends are still normalizing, he warns, and it's too early to see how at home or away from home, will net out. "We have big ambitions for away from home business," he said. Consumers continue to evolve how they eat, with Patricio saying that Kraft Heinz is collaborating with a popular DTC brand for its Philadelphia cream cheese.

Accrued marketing costs, the company reports, rose to $968 million from $946 million in December 2020.

"We are investing more in our brands, and better as well, building a much more creative company," Patricio reported.

Kraft Heinz is also strengthening and diversifying its media presence, he said, driving repeat rates for those discovering and rediscovering the brand. Patricio added that the company is continuing to drive its transformation program forward, modernizing its brands and better connecting with its consumers.