Cadillac Fairview rolls out the spoils
Canadian mall owner Cadillac Fairview is getting set to unveil a new customer satisfaction program that's intended to keep shoppers lingering in the company's malls longer and get them spending more....
Canadian mall owner Cadillac Fairview is getting set to unveil a new customer satisfaction program that's intended to keep shoppers lingering in the company's malls longer and get them spending more.
Yet, while shoppers will benefit from the introduction of an impressive array of new spoils – from TV lounges and children's learning areas to free foot rubs – the underlying objective is to deliver a higher value consumer to Cadillac Fairview's retail tenants.
The program, which will eventually roll out to 20 of the company's properties across Canada, is one of the first major initiatives to stem from two years of intense customer research that has had a strong focus on psychographic segmentation and profiling.
Based on thousands of exit interviews with shoppers, dozens of focus groups and reams of behavioural analyses and geodemographic overlays, Cadillac Fairview has been able to categorize each of its 40 malls in Canada into one of a half-dozen profile types – from Urban Premiere properties such as the Toronto Eaton Centre and the Pacific Centre in Vancouver to Family centres that are predominantly located in upscale suburban regions across the country. Fairview's other malls fit profiles such as Francophone, Destination, Mature Lifestyle and Community.
With its profiling work done, Fairview can now tailor marketing programs to meet the needs of specific mall clusters – a more efficient approach than leaving each individual mall to fend for itself, as has generally been the case in the shopping centre industry.
In short, Cadillac Fairview is now undertaking the kind of marketing activity one wouldn't expect from a mall owner, a class of marketer whose contributions to the discipline have generally been limited to organizing sidewalk sales and visits from Santa Claus.
So, how did all this come to be for a huge commercial landlord that found itself on the brink of bankruptcy in the mid-'90s? Start with a major corporate restructuring in 1997 that saw the company's executive offices virtually swept clean. Among the new people brought in to try to bring Fairview back to life was Dominick Bovalino, a veteran packaged goods marketer, whose CV includes senior brand marketing stints at General Mills, Cadbury Schweppes, Coca-Cola, Pepsi and Mott's.
Coming into the organization as a classically trained and experienced strategic marketer, Bovalino had both the skills and mind-set to immediately create a new marketing mandate – one that was very much focused on getting to know consumers and what they did and didn't like about the mall shopping experience. With a claimed monthly penetration of 91% of Canadian households, and a shopping centre within 30 miles of 20 million Canadians from coast to coast, it should surprise no one that Bovalino thought it best that Fairview not paint all visitors to its properties with the same brush.
"We have a tremendous opportunity here," says Bovalino, Cadillac Fairview's vice-president of marketing and corporate communications. "We have a consumer franchise that, with a little bit of focus, can really burgeon and bloom and really develop."
Bovalino believes the first key step is to stop thinking of the malls in yesterday's terms. "The old way (of marketing) was just based on the size of your centre," he explains. "If you were small, you were called 'regional'. If you were bigger, you were called 'super-regional'. We think it's smarter to base your relationship on consumer attributes, centre attributes and market attributes."
As mentioned, one of the first visible programs to evolve from the research Bovalino initiated is a new customer care loyalty program that will launch this fall at three suburban Toronto malls that fit into Fairview's Family cluster. Located in young, growing, affluent suburbs, these malls are frequented by highly profitable groups of shoppers.
Based on the knowledge that people who spend more time in malls also spend more money – shoppers who average less than 12 minutes per visit spend about $250 a month, whereas those who average an hour per visit spend $900 a month – the goal of the program is to entice people into staying just a little bit longer.
Based on its research, Cadillac Fairview discovered that shoppers were fairly satisfied with the malls for convenience and fashion, but felt they fared less well on the service and entertainment front. To address those concerns, Fairview is introducing a membership program that will give select customers access to two on-site facilities: an "oasis" cafe and a children's learning centre.
The children's area will allow shoppers to drop off their kids for an hour or two while they shop or relax. Supervised activities range from drama and cooking classes to archaeological digs and computer labs. For younger kids, there's free day care.
Meanwhile, over at the oasis cafe, adults can sit back in leather, wingback chairs, sip a drink, get a free foot rub and watch some TV. Alternatively, they can listen to a CD, send a fax or surf the Net – and personal shoppers will be present to pick up and hand-deliver items from mall tenants that have just been viewed online.
The program will roll out to seven more malls in Ontario, Manitoba, Alberta and B.C. in 2001, followed by modified programs for the Urban Premiere and Francophone malls shortly thereafter. In the long run, the company says it would like to see at least half of its best customers enrolled in the program.
Industry watchers say no other mall owner in North America is doing anything on such a scale, although they think more of them will be forced to move in a similar direction.
"It's absolutely essential, if you're going to compete in the retail world today," says Richard Talbot, retail analyst with Talbot & Thomas Consultants International of Unionville, Ont. "You really have to understand your customer, what their demographics and psychographics are and their spending patterns. [You have to know] what kind of retailers they prefer and how best to reach them."
Although cautiously supportive of Fairview's efforts, Ed Strapagiel, a retail analyst with Kubas Consultants in Toronto, believes many of the basic fundamentals of mall marketing will always apply. "Loyalty programs and coat checks are still very much accoutrements," he says. "They're still secondary to why people shop. It still comes down to what stores are in the mall and how easy it is to find a parking spot near the door."
As for Bovalino, he says, "People have a lot of different shopping alternatives, and if you can create a reason for them to come to your shopping centre that's unique from what anyone else has done, I think that's powerful."
Meat and plant-based sales are both strong at Maple Leaf
Both priority areas performed well in the company's full-year results, helped by a boost in marketing for new products.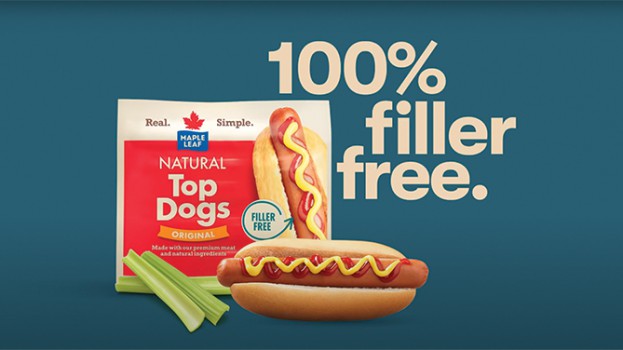 Maple Leaf Foods reported higher Q4 and full-year 2020 sales, driven by its sustainable meats and plant-based proteins. 

The CPG co. reported quarterly sales of $1.13 billion, up from $1.02 billion for Q4 2019, as well as net earnings of $25.4 million, compared to $17.5 million for the same period the year prior (an increase of 45.2%).

For full fiscal 2020, the company reported a total increase of 9.2% in sales, driven by what it says is "strong growth in both the meat and plant protein groups."

"We have repositioned our portfolio towards two high-growth categories now representing 20% of our annual sales generating a compounded growth rate in excess of 25% over the last three years," says Michael McCain, the company's president and CEO.

Meat protein group sales – comprised of prepared meats, ready-to-cook and ready-to-serve meals, snack kits, value-added fresh pork and poultry products that are sold to retail, foodservice and industrial channels, and agricultural operations – grew 11.3% for the quarter. 

Meanwhile, sales of plant protein products – refrigerated plant protein brands such as Lightlife and Field Roast, premium grain-based protein, and vegan cheese products sold to retail, foodservice and industrial channels – was up 5.5% over the same period. 

Sales growth for its meat portfolio was driven by "a favourable mix-shift towards sustainable meats and branded products," but also growth in exports to Asian markets, and pricing actions implemented to mitigate inflation and other structural cost increases, according to the company. Strong demand in the retail channel was offset by lower volume in foodservice as a result of COVID-19.

For its plant-based offerings, sales for 2020 were $210.8 million compared to $176.4 million last year, representing a growth of 19.5%, or 18.1% after excluding the impacts of foreign exchange. The segment was driven by expanded distribution of new products, continued volume increases in its existing portfolio, and pricing actions implemented to mitigate inflation and other structural cost increases.

SG&A expenses totalled $144 million for the plant group alone in 2020, with investments focused on advertising, promotion and marketing to build awareness, as well as supporting brand renovation and new product innovation. SG&A for meat proteins were $346.6 million for the full year, and the company says it expects SG&A levels and marketing investment in 2021 to be largely in line with where they were in 2020.

The company, which in 2019 announced it had gone carbon neutral, says it's amplifying this commitment while "focusing on eliminating waste in any resources it consumes, including food, energy, water, packaging, and time."