Movers & Shakers
CLIENTS:...
CLIENTS:
Dylex, the Toronto-based parent of BiWay, Braemar and Fairweather, has made some management changes. William Anderson, chairman, president and CEO, has relinquished his role as president to Louis-Phillipe Vanier. Vanier, who was instrumental in repositioning Fairweather into a profitable chain, also becomes COO of Dylex's fashion retail divisions. Meanwhile, Graeme Eadie, executive VP, CFO and corporate secretary, has been replaced by Ian Young, formerly VP, business development.
Aliant Telecom has promoted Jack Travis to the post of senior VP of sales and marketing. The move follows the departure of Murray Souter as VP marketing for the Halifax-based telecommunications giant, which was established last May as a holding company for the four Atlantic Canada telcos. Travis was previously senior VP of sales.
Sprint Canada VP sales and marketing John Boynton is moving to Boston to become president of eYak, a company that integrates telephone and Web technology.
Heinz Canada has promoted Peter Luik to VP marketing. Luik came to the Toronto office of Heinz last year as general manager of the company's pet food portfolio. Prior to that, he was director of marketing at Nabisco. He replaces Bruce Atherley, who moved to the U.S. to become president and CEO of Petlife Foods.
AGENCIES:
Veteran adman and former Strategy columnist Graham Watt has moved to Sackville, N.B. to become "creative in residence" at SCGI. His duties will include strategic and creative planning, writing, and mentoring the agency's young creatives. The move accompanies the dissolution of his former partnership in Montreal, Watt Burt Advertising, but he and Jim Burt will continue working together on their Dairy Farmers of Ontario account.
Kathryn Nero and Michael Lake have joined the creative department of Due North Communications in Toronto, as art director and writer, respectively. Nero's experience includes stints at Saatchi & Saatchi, Publicis/BCP, Gee, Jeffery & Partners and Roche Macaulay & Partners. Lake began his career at Bristol Communications in St. John's, Nfld., and from there moved on to positions with Bozell Worldwide and Padulo Integrated in Toronto.
Irvin Lebovits has resigned as president of Toronto-based DraftWorldwide Canada. Lebovits was a founder of The Gingko Group, which was acquired by Chicago-based DraftWorldwide in 1998. The company has not chosen a successor.
Bill Fitch is handling day-to-day operations at Genesis Media's Vancouver and Calgary offices, as VP, Genesis Media West. He replaces David Stanger, who left the company in February.
MEDIA:
After five years, Grant Crosbie has left his position as VP and general manager with The Globe and Mail to become a partner in biotech startup International Health Sciences. Crosbie joined the Globe in 1989 as director of national advertising and was promoted to VP marketing and sales in 1992.
RESEARCH:
Totum Research, a Toronto-based market research consulting firm, has hired Lee Simpson and Jeffrey Shearer as senior consultant and director of the company's media marketing division, respectively. Simpson comes to the company from Rogers Media where she was group VP and publisher of Chatelaine. Shearer was formerly VP marketing for The Toronto Star.
Kraft Heinz beats the street, but reports slight sales slide
The company's Q2 net sales, while down slightly, reveal continued demand for snacks and pre-packaged meals.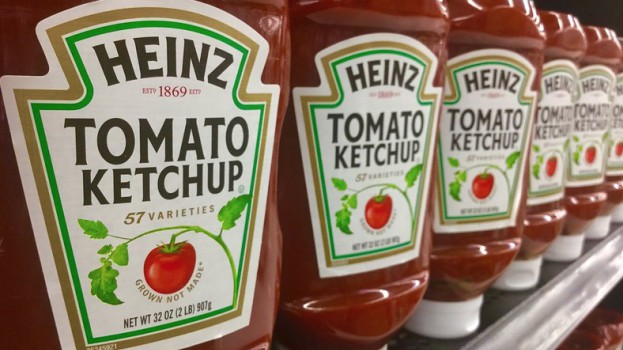 Kraft Heinz is reporting earnings of 78 cents a share, beating Wall Street's estimate of 72 cents a share, thanks to continued demand for snacks and pre-packaged meals. However, the company also reported a net sales decline of 0.5% compared with the same period last year, to $6.6 billion, according to its latest Q2 earnings report, released Tuesday.

The company experienced a favourable 2.3 percentage point impact from currency and a negative 0.7 percentage point impact from its February divestiture of Hormel Foods – including the Planters peanut brand – which closed in the second quarter of 2021.

Its cheese divestiture – which included the sale of its natural cheese division to Lactalis – is expected to close in the second half of 2021, says Kraft Heinz Global CEO Miguel Patricio in this morning's conference call.

Adjusted EBITDA slumped 5.2% versus the year-ago period to $1.7 billion and increased 6.6% versus the comparable 2019 period. Higher transportation and inflation-related goods costs continue to affect the company's bottom line.

Kraft Heinz' organic net sales declined 3.6% in Canada over the last three months compared with a comparable period last year, this as total net sales rose 8.8% year over year. 

However, its overall organic net sales slipped 2.1% compared with 2020 figures. This includes the negative impact stemming from exiting its McCafé licensing agreement. However, this decline was partly offset, Kraft Heinz reports, by "partial recovery in foodservice channels and retail consumption trends."

"Food service is recovering, and recovering fast," Patricio stressed in today's earnings call. He said "the bet to support QSR" early in the pandemic, with individual packets of ketchups and sauces, is paying off.

Channel trends are still normalizing, he warns, and it's too early to see how at home or away from home, will net out. "We have big ambitions for away from home business," he said. Consumers continue to evolve how they eat, with Patricio saying that Kraft Heinz is collaborating with a popular DTC brand for its Philadelphia cream cheese.

Accrued marketing costs, the company reports, rose to $968 million from $946 million in December 2020.

"We are investing more in our brands, and better as well, building a much more creative company," Patricio reported.

Kraft Heinz is also strengthening and diversifying its media presence, he said, driving repeat rates for those discovering and rediscovering the brand. Patricio added that the company is continuing to drive its transformation program forward, modernizing its brands and better connecting with its consumers.