Gillette scores with Cavalcade of Sports
From leisure suits to Kenny Loggins, the 1970s gave us a lot that we'd rather forget. But it's nice to know that not everything from that decade has lost its appeal....
From leisure suits to Kenny Loggins, the 1970s gave us a lot that we'd rather forget. But it's nice to know that not everything from that decade has lost its appeal.
The annual Gillette Cavalcade of Sports promotion was first introduced in 1971, and has been going strong ever since, says Gail MacDonald, director of promotion, sponsorship and event marketing with Mississauga, Ont.-based Gillette Canada.
As a company that markets everything from disposable pens and razors to batteries, Gillette was looking for an umbrella program that would unite all of its premium brands. The result was the Cavalcade, a program designed to bring them together under a common theme in a concerted effort to drive sales during the late-August and early-September back-to-school season.
The Cavalcade is a made-in-Canada program, MacDonald notes – not an adaptation of a U.S. effort.
The concept has changed little in 30 years, she adds. The promotion always features a dramatic, sports-related grand prize – back in 1971, it was a trip to the summer Olympic Games – and is supported with both TV advertising and in-store activity.
Different brands may be played up in the promotion from year to year. Several years ago, for example, Gillette's SensorExcel shaving system was spotlighted prominently. This year, much of the attention will be focused on the Mach3 system and the Duracell Ultra line of batteries.
While the essential components of the Cavalcade have remained consistent from year to year, MacDonald says a long-running promotion needs to be refreshed constantly. Hence the emphasis that Gillette places on finding new and unique prizing.
"We have to be innovative," she says. "That's one of the reasons the Calvacade has such great staying power."
Last year's theme, for example, was "Sports Celebration 2000." Winners were invited to an interactive sporting event at Toronto's SkyDome, where they had the opportunity to meet a number of celebrity athletes. In addition, they received their choice of six fantasy sports trips anywhere in North America (including Hawaii) – plus $25,000 in spending money.
MacDonald says the company tries to offer prizes with appeal to a wide audience – not just sports enthusiasts.
Because Gillette products span many demographics, she explains, "we have to put in elements to appeal to the non-sports fan." Travel, cars and cash all tend to figure prominently, since these are things in which just about everyone is interested.
(The company has also moved away from offering second and third prizes, MacDonald says. "One large grand prize has more impact.")
Cross-promotional efforts help Gillette beef up the prize package without breaking the bank. Last year, for example, the company partnered with DaimlerChrysler Canada on the Cavalcade of Sports. The automaker provided a vehicle as part of the grand prize, and in return was featured in the TV and in-store campaign supporting the promotion.
The fact that the Cavalcade has such a long and impressive track record is a plus when trying to sign up promotional partners, MacDonald notes.
Gillette develops the concept for each year's program in-house. ("We get together and throw around ideas," she says. "We just brainstorm.") Freelancers are called in to assist in creating the television spot and the in-store material. Creative decisions are based on current trends, as well as the company's sense of what holds appeal for consumers.
Supporting material has to be kept fresh, MacDonald adds. Too many long-standing promotions roll out similar creative year after year, leaving consumers with a been-there, seen-that sensation.
Getting retailers involved is another key to the Cavalcade's success – the more actively they participate, the better the odds that it will deliver results. That's why, for example, Gillette invited retailers to a special event at SkyDome this past March in an effort to showcase the 2000 promotion and encourage them to buy in.
It's a win-win situation, MacDonald says: The promotion drives sales for Gillette, and creates in-store activity for the participating retailers.
Also in this report:
- Promotions with legs: Brands reap rewards when programs have longevity p.17
- Roll up the Rim major player for Tim Hortons: Long-running promo offers chance to win with every coffee purchase p.22
- Coffee cup promo spawns imitators p.23
Meat and plant-based sales are both strong at Maple Leaf
Both priority areas performed well in the company's full-year results, helped by a boost in marketing for new products.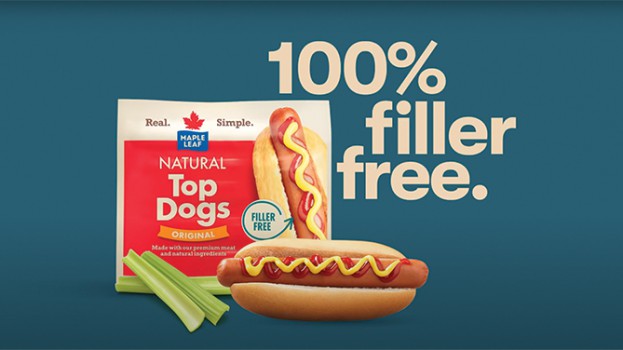 Maple Leaf Foods reported higher Q4 and full-year 2020 sales, driven by its sustainable meats and plant-based proteins. 

The CPG co. reported quarterly sales of $1.13 billion, up from $1.02 billion for Q4 2019, as well as net earnings of $25.4 million, compared to $17.5 million for the same period the year prior (an increase of 45.2%).

For full fiscal 2020, the company reported a total increase of 9.2% in sales, driven by what it says is "strong growth in both the meat and plant protein groups."

"We have repositioned our portfolio towards two high-growth categories now representing 20% of our annual sales generating a compounded growth rate in excess of 25% over the last three years," says Michael McCain, the company's president and CEO.

Meat protein group sales – comprised of prepared meats, ready-to-cook and ready-to-serve meals, snack kits, value-added fresh pork and poultry products that are sold to retail, foodservice and industrial channels, and agricultural operations – grew 11.3% for the quarter. 

Meanwhile, sales of plant protein products – refrigerated plant protein brands such as Lightlife and Field Roast, premium grain-based protein, and vegan cheese products sold to retail, foodservice and industrial channels – was up 5.5% over the same period. 

Sales growth for its meat portfolio was driven by "a favourable mix-shift towards sustainable meats and branded products," but also growth in exports to Asian markets, and pricing actions implemented to mitigate inflation and other structural cost increases, according to the company. Strong demand in the retail channel was offset by lower volume in foodservice as a result of COVID-19.

For its plant-based offerings, sales for 2020 were $210.8 million compared to $176.4 million last year, representing a growth of 19.5%, or 18.1% after excluding the impacts of foreign exchange. The segment was driven by expanded distribution of new products, continued volume increases in its existing portfolio, and pricing actions implemented to mitigate inflation and other structural cost increases.

SG&A expenses totalled $144 million for the plant group alone in 2020, with investments focused on advertising, promotion and marketing to build awareness, as well as supporting brand renovation and new product innovation. SG&A for meat proteins were $346.6 million for the full year, and the company says it expects SG&A levels and marketing investment in 2021 to be largely in line with where they were in 2020.

The company, which in 2019 announced it had gone carbon neutral, says it's amplifying this commitment while "focusing on eliminating waste in any resources it consumes, including food, energy, water, packaging, and time."