Cybersweepstakes
Susan Vogt practises marketing law at the Toronto offices of Gowling, Strathy & Henderson....
Susan Vogt practises marketing law at the Toronto offices of Gowling, Strathy & Henderson.
Gambling addicts have a new place to go where the odds are good and the chairs are easy. There's a lot of action on the Internet these days – everything from high-stakes betting sites to run-of-the-mill consumer promotions.
I won't deal with the former because they're (a) illegal, (b) about-to-be illegal or (c) highly regulated – and the "house", so to speak, is probably in the Caymans. What interests me more is the online profusion of sweepstakes, where the winners are determined by chance, and "skill" competitions, where essays, photos, and so on, are judged on the basis of effort and skill.
It seems that the majority of Web sites these days feature contests as a running attraction or occasional feature. Small wonder when you consider how contests can draw consumers to your site and keep them coming back. In addition, many promotions conducted in the bricks-and-mortar world now have an online component.
So the question arises: Are there different legal rules for online contests? Yes and no. There are certainly distinct requirements when it comes to online contest rules.
First of all, make sure that you limit your universe. Unless you intend to comply with worldwide contest laws, the first and most prominent rule should be: "Contest restricted to residents of Canada." It is tempting and certainly feasible to open your contest to the millions of potential participants in the United States. But if this is your plan, your contest rules should be reviewed by a U.S. lawyer and registered in the several states (such as Florida and New York) that have Quebec-style registration requirements. This will take time and money – an additional $10,000, at least.
The second and equally important rule is to limit your exposure if the system crashes, or a bug, virus or other beast interferes with the conduct of your contest. A properly drafted Internet clause will add at least 100 words to your rules. This is space well used. Nobody knows just how badly an Internet contest can implode. Protect yourself by disclaiming responsibility for hackers, acts of God and other calamities. The disclaimer should cover system malfunctions that interfere with the contest as well as liability for any damage caused to a user's system by participating in the contest.
Third, you need to be specific about the deadline for entry. Traditional contests specify a date. Online contests should specify the date, the time and the time zone – for example, 11:59 p.m. (EST), May 31, 2000.
Fourth, you need to restrict the number of entries per person or e-mail address, and make sure that your software accommodates this restriction. Internet addicts, left to their own devices, could flood your system with multiple entries. In addition, the rules should include a clause that states that e-mail entries will be deemed to be submitted by the holder of the e-mail account. That way, any disputes about who submitted an online entry can be easily resolved.
Fifth is the tricky question of a "purchase requirement" – prohibited, in most cases, in both the United States and Canada. Is Internet participation a per se purchase requirement because participants must pay for Internet access? We don't have a definitive answer to that one yet.
Equally problematic: Are the long questionnaires that accompany many online contests a "purchase" requirement? Legally, you cannot require contestants to (a) spend money or (b) expend unreasonable efforts to enter your contest. So questionnaires that are tied to contest entry should be short and relatively simple.
There is no Canadian ruling as to whether you need an alternate "no purchase" means of entry for online contests. I'd have to say probably not. American regulators, who are generally stricter in this regard than their Canadian counterparts, have decided that Internet-only contests are legal. Nonetheless, if you make participation difficult or time consuming, there is a danger that this will be considered a de facto purchase requirement.
Finally, if your contest is complicated or involves unusual requirements, consider including a "Submit" button by which participants confirm that they have read and agree to be bound by the contest rules before they enter the contest.
And nota bene: All of these rules are in addition to the usual contest requirements. The Criminal Code, the Competition Act and Quebec's lottery legislation apply in cyberspace. So you still need a skill-testing question, the Régie clause and all the other conditions, qualifications and legal disclaimers that are found in normal contest rules.
Susan Vogt can be reached by phone at (416) 862-5439 or by e-mail at vogte@gowlings.com
Kraft Heinz beats the street, but reports slight sales slide
The company's Q2 net sales, while down slightly, reveal continued demand for snacks and pre-packaged meals.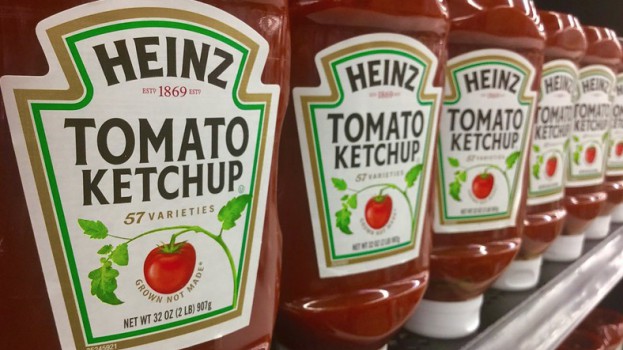 Kraft Heinz is reporting earnings of 78 cents a share, beating Wall Street's estimate of 72 cents a share, thanks to continued demand for snacks and pre-packaged meals. However, the company also reported a net sales decline of 0.5% compared with the same period last year, to $6.6 billion, according to its latest Q2 earnings report, released Tuesday.

The company experienced a favourable 2.3 percentage point impact from currency and a negative 0.7 percentage point impact from its February divestiture of Hormel Foods – including the Planters peanut brand – which closed in the second quarter of 2021.

Its cheese divestiture – which included the sale of its natural cheese division to Lactalis – is expected to close in the second half of 2021, says Kraft Heinz Global CEO Miguel Patricio in this morning's conference call.

Adjusted EBITDA slumped 5.2% versus the year-ago period to $1.7 billion and increased 6.6% versus the comparable 2019 period. Higher transportation and inflation-related goods costs continue to affect the company's bottom line.

Kraft Heinz' organic net sales declined 3.6% in Canada over the last three months compared with a comparable period last year, this as total net sales rose 8.8% year over year. 

However, its overall organic net sales slipped 2.1% compared with 2020 figures. This includes the negative impact stemming from exiting its McCafé licensing agreement. However, this decline was partly offset, Kraft Heinz reports, by "partial recovery in foodservice channels and retail consumption trends."

"Food service is recovering, and recovering fast," Patricio stressed in today's earnings call. He said "the bet to support QSR" early in the pandemic, with individual packets of ketchups and sauces, is paying off.

Channel trends are still normalizing, he warns, and it's too early to see how at home or away from home, will net out. "We have big ambitions for away from home business," he said. Consumers continue to evolve how they eat, with Patricio saying that Kraft Heinz is collaborating with a popular DTC brand for its Philadelphia cream cheese.

Accrued marketing costs, the company reports, rose to $968 million from $946 million in December 2020.

"We are investing more in our brands, and better as well, building a much more creative company," Patricio reported.

Kraft Heinz is also strengthening and diversifying its media presence, he said, driving repeat rates for those discovering and rediscovering the brand. Patricio added that the company is continuing to drive its transformation program forward, modernizing its brands and better connecting with its consumers.