Court upholds Molson as official beer of NHL
The NHL beer wars have seemingly come to an end, with today's announcement from the Ontario Court of Appeals.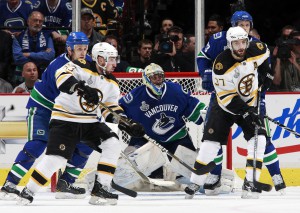 The National Hockey League has announced it has signed a deal with Molson Canadian, giving the company exclusive rights as the beer sponsor for the league in the US and Canada, beginning with the 2011-12 season and spanning seven years. Coors Light will also share some of the sponsorship assets, which include the NHL All-Star Game, NHL Winter Classic, Stanley Cup and league digital and social offerings.

The sponsorship deal is rumoured to be worth $375 million.

Today's announcement marks the end of a legal dispute which began in February when Molson announced first announced it had won the deal.

Competitor Labatt said it had been in negotiations with the NHL as well and Molson had announced it had won prematurely, and took the case to the Ontario Supreme Court.

The courts sided with Labatt in June, a verdict that Molson and the NHL appealed. Today, that ruling was overturned by the Ontario Court of Appeals.

"Molson Coors Canada feels vindicated by Ontario Court of Appeal's ruling today to reinstate our NHL sponsorship and [we] are thrilled to be able to pursue our aspiration of delighting fans of the NHL this season and beyond," said Dave Perkins, president and CEO, Molson Coors Canada in a statement.