BBDO picks up eight CLIO nods
DDB, Lowe Roche and Cundari are among the other Canadian CLIO nominees for 2012, while Leo Burnett leads the pack for One Show nominations.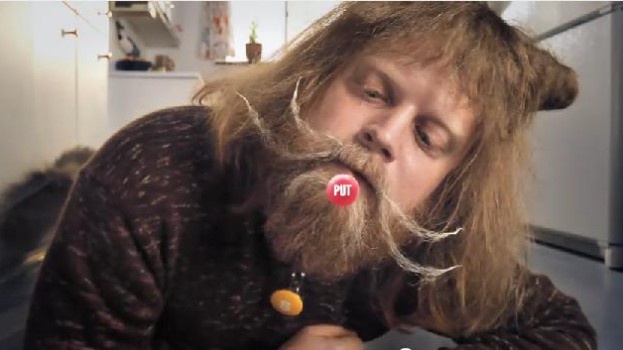 The first batch of 2012 CLIO Awards shortlist nominees have been announced, with BBDO picking up eight nods, the most for any Canadian agency.

BBDO has three nominations for its work with Skittles, with its "Touch the Rainbow" campaign getting nods in Innovative Media and Content and Contact, and "Cat" earning a nomination in Online Film.

The agency also picked up an Online Film nomination for its "Car Chase" campaign for Shaw Exo and a Television/Film nod for its "Running" campaign for the Canadian Paralympic Committee.

Its work with the Canadian Paralympic Committee also picked up an OOH Poster nomination for its "Unstoppable" ad in the Single Entry category and in the Campaign category under Print: Public Service.

Lowe Roche got four nominations, two for its "Contagion" bacteria billboards in the Billboard and Ambient categories, and one for its work for Johnson & Johnson Canada/o.b. tampons for its "Personal Apology" microsite in the Interactive category. It also picked up a Design nomination for its Corporate Identity work for TFO.

DDB Canada picked up three nominations, one for its Toronto Crime Stoppers "Anonymous" campaign in Television/Cinema in the Single Entry category. It also earned nods in the Film Campaign category for its "Basement/Present" work for Cialis and also for its "Internet, TV, Texting" work for Power Smart.

Cundari picked up two nominations, one for its "Sick Kids Hospital Cancer Monitoring" Mobile App for SickKids and one in the Interactive: Other category for its BMW Mpowered films.

Lg2 got a nod for its "Irresistibly Good Nuts" campaign for Krispy Kernels in Television/Cinema.

Reason Partners earned a nomination for its "Paint Chips for Men" work for CIL Paints.

Leo Burnett got two nods in the Public Service category for its "Nothing But Potential – Chair" work for Raising the Roof.

Taxi Canada got two Design nods for its work for Edward Pond, one in Corporate Identity and one in Self-Promotion.

Leo Burnett also picked up two Design nominations for its work for Smith Restaurant and Bar, one in Environmental and one in Point of Purchase.

Juniper Park got a Design nod in Environmental for its work on Virgin Mobile.

Shortlists in Radio, Print technique, Hall of Fame and Film technique have not yet been announced.

The 2012 CLIO Awards are handed out on May 15 at the American Museum of Natural History in New York City. Click here for the full list of shortlisted entries.

It's been a busy week for award nominations, following last week's Webby nominations and last Friday's One Show and One Show Interactive finalists announcement. In terms of the One Show, Leo Burnett snagged 26 nominations for work on various campaigns, including James Ready and Raising the Roof, while BBDO got 12 nominations for work for Shaw and Wrigley Canada. Saatchi and Saatchi and Cundari had three nominations each,  DDB and Jam 3 sit with two, while Sid Lee, John St., Zulu Alpha Kilo, and JWT each nabbed one nomination.  Winners will be announced May 10 and 11.

With files from Megan Haynes.