Brands embrace hacking
In today's parlance, hacking is associated with everything from Twitter bots, social media hijacking and even teching out items like fridges. Here are some cyber(ish) hijinks you may have missed.
Ubisoft taps the everyday hacktivists
To promote the November release of its videogame Watch Dogs (which follows the adventures of a hacktivist), Ubisoft Montreal and Publicis created Watch_Dogs Live, an app that lets consumers become the hackers.
The free iOS and Android game, launched in July, recruits users into a society known as Dedsec, where they must prove their hacking skills by taking over locations in Canadian cities.
The app is geolocalized to a 5 km radius and highlights hackable landmarks (such as a nearby ATM or even the Parliament Buildings). No actual hacking skills are required. Rather it acts like Foursquare: the more places players check in, the more virtual rewards they receive, allowing players to level-up. The higher the level, the "more powerful" gamers become, which allows them to take control away from less powerful players and expand their radius of play, says Lucile Bousquet, senior director, marketing and communication, Ubisoft.
The app targets 18- to 34-year-old males, 74% of whom own a smartphone, a much higher penetration rate than the average population, Bousquet says. Since the app's launch on June 30, it's been downloaded more than 87,000 times. The app is being promoted with digital and mass media creative, as well as a viral stunt, inspired by TNT's "Push to add drama" experiential campaign last year. Ubisoft and Publicis took to a Mississauga shopping mall and "hacked" an ATM, having it spew out $5 bills and flyers to unsuspecting teens milling about. The video has since been viewed more than 18,000 times.
A more traditional mass media campaign will bow in the fall, timed with the game's release.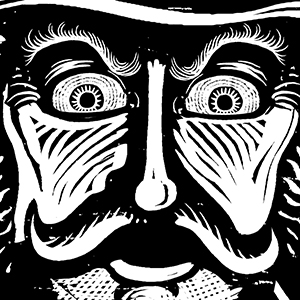 Mad Tom's angry bot
M uskoka Brewery wanted to use social media to help broaden the reach of the regional brew Mad Tom IPA beyond its southern Ontario roots. But Muskoka, a small brewery located in Bracebridge, ON., with roughly 30 staff, didn't have the budget to dedicate a person to managing a Twitter feed.
From this limitation came a solution, says Rob Sweetman, founder and creative director at 123w, the Vancouver shop that worked on the campaign.
Alongside the launch of a traditional campaign at the end of July (which uses radio and wild postings to play up the mysterious origins of the brew's name), the creatives wrote a program that turned the newly-minted Mad Tom Twitter account into a bot.
@MuskokaMadTom plays on the angry name and automatically responds to any mention with a mean reply and the hashtag #MadTomResponds.
People who tweet Mad Tom can expect automated replies like "SHUT YOUR HOLE" and "IT'S TIME YOU RECONSIDERED YOUR WHOLE LIFE."
"[This] is obviously the opposite [of what] you get from traditional social engagement," says Bryan Collins, co-CD and founder of 123w. "But it seems appropriate because it's all done lightheartedly."
The account is designed to remain active even after the expansion campaign wraps at the end of 2013.
Tourette Foundation's Twitter Takeover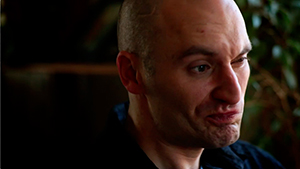 P eople with Tourette Syndrome have little control over their ticks. To help others understand how this feels, The Tourette Syndrome Foundation of Canada and Saatchi & Saatchi asked people to surrender their Twitter accounts for a 24-hour period on June 19.
The campaign builds on the insight that most people don't really understand what TS is because they don't suffer from it.
"Our creative team came up with this idea of 'what if we actually gave people the experience of having Tourette Syndrome on Twitter?'" says Helen Pak, EVP and co-ECD at Saatchi.
Like the Mad Tom campaign, the TS Foundation and Saatchi harnessed the power of Twitter bots, essentially hijacking the accounts of folks who gave permission. Twelve bots in total were created, each based on ticks from real people, while a back-end algorithm varied the frequency and speed at which tweets were sent out. Volunteer feeds were filled with nonsensical tweets, such as "Fish fingered your aunt" and "Wave your eyelashes at a peanut butter sandwich," each with a hashtag and a link for more information.
The social campaign was largely promoted through press releases and social influencers on Twitter. More than 8,900 people surrendered their accounts, reaching almost four million people around the globe and helping #Surrenderyoursay to trend globally.
Molson hacks a beer fridge
With technology today, even fridges can be taken over. Just before Canada Day, Molson Canadian and Rethink dropped locked fridges adorned with a maple leaf in locations around Europe, and captured the locals' attempts to open it.
A note on the fridge said it could only be opened by a Canadian passport. Curious on-lookers stuck around waiting for a Canadian passerby to give them a hand.
When a Canuck did show up, the fridge revealed a stack of Molson Canadians, while a camera crew captured the reactions.
The fridge itself was outfitted with a passport reader, which scanned the passport and used recognition technology to find the word "Canada."
Following on the heels of its "The Canadians" spot (which features groups of people from different nationalities praising the Canadians they met on their drinking journey), this campaign felt like a natural extension in time for Canada Day, says Aaron Starkman, partner and CD at Rethink. Both executions draw insight from the pride Canadians feel from overseas validation. The beer fridge takes it further, playing on the fact that people tend to feel more patriotic the further they are from home, and that sharing is a great Canadian trait, Starkman says.
The stunt's video has been viewed more than 1.8 million times.
International hijinks
Heineken's hijacked trip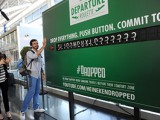 To promote its new "Dropped" web series (which follows four men dropped in an unknown location), Heineken and Wieden+Kennedy N.Y. challenged commuters at JFK International Airport to push a button on a giant board and commit to visiting an unknown destination. One man apparently landed a trip to Cyprus, instead of his planned Vienna trip, pocketing $2,000 to cover expenses and a two-night hotel stay.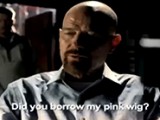 Hacked subtitles

Británico English Institute and Y&R in Peru wanted to help locals learn English. North American TV is so popular down south, people often won't wait for channel providers to translate the shows – they'll pirate them and the Spanish subtitles separately. Británico and Y&R uploaded made-up scripts to encourage people to learn English by providing bad translations, such as Breaking Bad characters talking about the merits of pink wigs or The Walking Dead discussing feeding zombies burritos. A tag at the end touted Británico's language classes.