Looking ahead in retail
From duelling discounts to foodie frenzy, Influence Marketing partner Martin Rydlo predicts the future for big retail brands like Walmart, Target and Loblaws.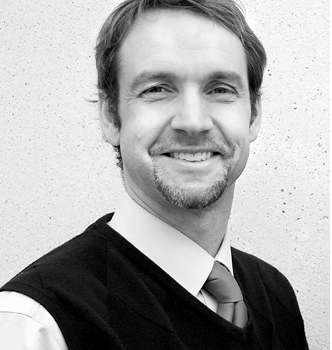 Influence Marketing partner Martin Rydlo weighs in on what he anticipates to see in the shopper space in the next year, from Target needing to live up to its "Pay Less" promise to compete with Walmart's campaigns, to how loyalty programs will lose members to Loblaws PC Plus. Rydlo currently works with Overwaitea/Save-On-Foods, while Influence Marketing works on Sobeys' in-store sampling in Ontario and has worked with Metro in the past.

Duelling discount retailers

As Target continues to push forward with its expansion strategy, it will be met with a much stronger marketing offensive from Walmart, which you've just seen the beginnings of with its "mom" campaign, featuring various mom personas. Armed with a strengthened marketing team (including the addition of Shoppers Drug Mart's Sandra Sanderson), Walmart will likely focus its efforts on elevating its connection with Canadian shoppers both before they come to the store, and as they browse through it.

Walmart won't go at it alone and will ask vendors to help fund integrated co-marketing initiatives. (Just look at the work it's been doing with Mattel, Pampers and Huggies for a hint at what's to come.) Walmart will entice shoppers with even greater value and will spare no expense in using every available medium to communicate this through.

Target, I fear, is in for another tough year unless it figures out how it can regularly wow shoppers with proof it can really deliver on its "Pay Less" promise. (For a glimpse at Target's game plan, check out strategy's Marketer of the Year story on Livia Zufferli, VP marketing, Target.)

Foodie frenzy  

While Europe was home to some major battles a few years ago with Asda, Carrefour and Tesco, I predict Canada will be the battleground the world will watch this year.

Two major mergers happened in 2013: Sobeys bought Safeway Canada and Loblaws acquired Shoppers Drug Mart.

Canadian shoppers will start seeing the fallout of these acquisitions in the back half of 2014, particularly at Safeway Canada. I suspect that by the end of this year we will see some or all of Safeway stores rebranded and Sobeys operational principles starting to be implemented. Shoppers Drug Mart, on the other hand, will maintain similar shopper and vendor programs as it offered in 2013 to give its new executive structure time to settle in.

Loblaws will continue driving PC Plus as a key point of difference. Shoppers will join in droves, likely driving the database from 300,000 to close to 1,000,000 by the end of 2014. Sure there are lots of other points programs out there but how many are willing to dedicate the entire front page of their flyer to them for several weeks (not to mention a huge TV push)? Perhaps only Shoppers' Optimum program has dedicated as much focus to promoting its points. Being top-of-mind is critical to the success of any loyalty program and I predict that PC Plus, with its multiple medium messaging, will end up stealing shoppers away from other less prominent programs.

Sobeys in Ontario, with its highly focused commitment to Jamie Oliver, could drive up its food credentials, or drive perceptions of exclusivity and high prices. I bet it will work, at least in the short term, by increasing shoppers' basket size with Jamie Oliver's signature dishware and specialty food products.

Finally, expect Overwaitea Food Group out West to continue improving its ability to target its core shoppers. Consider how effectively its new Save-On-Foods stores celebrate a "fresh from the farm" style or how the Richmond, B.C. "East meets West" mega-store authentically recreates an Asian market. Overwaitea's western expertise is bolstered by strong fundamentals like the broadly accepted More Rewards loyalty program, a nimble marketing team that collaborates closely with merchandising and its "Talk About" in- and out-of-store marketing campaign.

Those "foodies" still defining their point of differentiation, such as Metro, will need to work hard to execute their strategies across their various banners if they hope to protect share in 2014.

Simplicity shopping

Top-up trips, particularly in grocery, are going to continue growing as shoppers try to fit more into their daily schedules. While "cruising the perimeter" is still considered a quick trip, shoppers are going to increasingly seek specific in-store "solution centres." These aren't "service centres" with tea, sushi and dessert specialists.  Rather, I foresee "immersive" in-store "solution centres" where people can learn how to make the flyer's featured recipe of the week and buy the products they need for it right there and then. (Check out Kochhaus in Berlin for "solution" focused shopping at its finest).

There is a reason that almost every major grocery retailer has a rotisserie chicken area, and is increasingly merchandising complimentary soup, salad and bread products nearby. Sobeys has extended this idea of "meals 1-2-3″ with the addition of small coolers at several end-caps to allow co-merchandising of chilled and nonperishable meal solutions together. Walmart's "Action alley" and Shoppers Drug Mart's focused selection of key branded food products is all about simplifying the shopper experience.

Home renovation giants like Rona and Home Depot struggled with simplicity shopping in the past year and will continue to be challenged. Lowe's seems to have a greater passion to win this with initiatives like its new app with a product locator feature, which it launched to help shoppers find what they are looking for easier and quicker in the massive footprint store.

Value everywhere

Canadians are just as eager as our U.S. neighbours to find the best deals on Black Friday, which was strictly a U.S. phenomenon not that many years ago. The hunt for value will not trump the functional benefits shoppers seek like great taste, useful devices that work, or good-looking clothes, but they have become a close second. This year retailers will push the value envelope even more with deep discount days. Joe Fresh has been doing a great job of this lately as have several locations that feature "dollar days."

Dollar stores will continue to grow, but as other retailers adopt their strategy, shoppers will have lots more places to find great value. And they will seek it out particularly on their most critical products. It will accelerate a trend that many staple products like cereal, pizza, cheese and soup are already experiencing. This year it will spread to other categories like snack bars, yogurt, crackers, chips and even specific toys and shoes. Retailers will have to play the value game while seeking differentiated promotions, products, services and revenue streams to maintain shopper loyalty, and their profit margins.

And what of the premium retailers like Nordstrom and Saks Fifth Avenue, which have announced their plans to enter Canada? While Canadian shoppers will hear about them, their impact on retailers like Holt Renfrew will be minimal this year. This will be the year of the Foodie Frenzy, while 2015 will likely be the year of the Department Store Disputes.