Kraft Peanut Butter sticks with families
The iconic bear mascots play a prominent role as the sticky spread takes a back seat in this new, emotional campaign.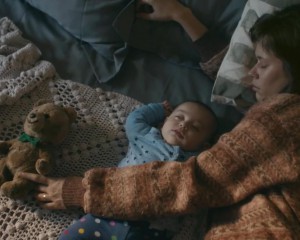 Life is full of distractions – the ping of a text message, work emails on the weekend, and of course, Candy Crush – and Kraft Peanut Butter is calling for consumers to pay less attention to them as it launches a new campaign.

Called "Stick Together," the campaign signals a new approach for the brand, says Aaron Nemoy, senior marketing manager for Kraft Peanut Butter. Where Kraft has traditionally focused on the "functional love consumers have for peanut butter," now it is appealing to emotions and issuing a call to action for consumers to make more time for the people important to them.

With creative from Taxi 2, media by Starcom and Edelman handling PR, the campaign began Monday with a 60-second French and English spots on TV and Kraft's YouTube channel, marking the start of the largest-ever investment in the brand.

Fittingly for a product with a long history, not to mention 95% awareness and 78% market share, the vehicle for the message is the peanut butter's familiar teddy bear mascots. In the new spot, the story of a woman from her birth to motherhood is told, with a plush bear with her throughout. The spot follows a year in which the peanut butter's packaging was updated to more prominently display the bears, Nemoy says.

However, there are few shots of peanut butter in the spot, an intentional move as the brand focuses on telling a story to build an emotional connection with both its core target of parents with families, particularly a younger generation of parents, as well as a broader audience.

With its call back to a supposed time when life was simpler and had fewer distractions, Kraft is tapping into nostalgia, which anthropologist and founder of Human Branding Johanna Faigelman notes can have tremendous impact with millennials.

"Both for our core family target and the broader population, anyone can really see themselves or connect with a moment in that spot," Nemoy says.

The commercial is supported on Kraft's social media channels, where Kraft Peanut Butter's social media manager is asking people to weigh in on what makes it hard for them to "make time for what truly matters." There are plans to introduce more elements in the coming months, Nemoy says.

The campaign is part of a new approach from Kraft to identify a cultural issue and build a big idea from that, as seen with other recent campaigns by Nabob and Kraft Dinner. The spot will run for the next four to five months, Nemoy says.

Nemoy says the brand is diving deeper than ever before into consumer insights, even working with a group of cultural anthropologists to study the issue of what it calls "distracted living."

"It is less about coming up with advertising ideas and more about ideas that will genuinely make an impact in people's lives and help to enable those meaningful connections," he says.