Calling all entrepreneurs! Cossette's got space for you
Why bring in startups? For the Toronto agency, it's all about learning to be more nimble, agile and how to do more with less.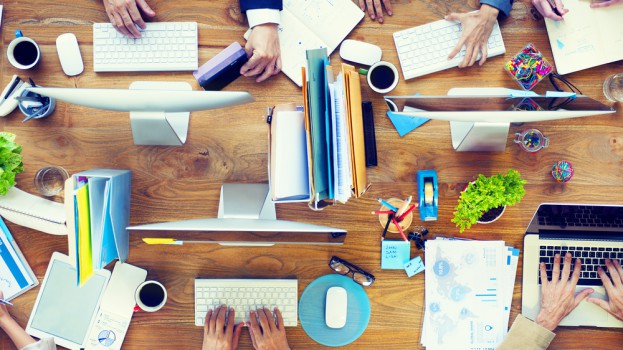 Cossette is opening a new startup incubator here in Toronto, to be headed up by Joe Dee, VP product and technology strategy.

This isn't the first incubation lab at the Vision7 company: the agency has operated one out of the Montreal office for the past few years. It has already worked with a number of startups, including PasswordBox, a digital password manager; WordLink, a searchable news feed that aggregates content based on popularity on social networks; and Sweet IQ,  a location-based marketing platform.

The Toronto lab will operate with a similar structure, hosting startups from six to 12 months. The aim is foster relationships between the entrepreneurs and Cossette employees, as well as hunt for cross-market opportunities. The agency provides physical space, as well as possible chances to chat with clients.

"Our vision of the lab goes beyond experimentation or looking at ways to innovate on technology," says Dee. "I think our purpose is more about how do we embed ourselves in an entrepreneurial culture and learn from it?

"As the world gets faster, marketing gets faster and we need to be more agile and nimble and find ways of working more efficiently," he adds. "Startups are the best example of people who learn to do more with less, take more risk or work at a pace we can learn from. So having them in our physical space, interacting with them and potentially offering our services goes beyond just a surface relationship with entrepreneurial culture – it make us a part of it."

There are similar programs in place at other agencies, such as Tribal Worldwide in Vancouver, which shared its office with startup Shnarped, a social platform for hockey players. (Though he worked at Tribal, Dee didn't work at the Vancouver office, so didn't work with the Shnarped team.) Brands, too, have become fond of the "entrepreneurial" space, with companies like Unilever or Mondelez starting incubator programs globally and Kraft Canada embracing various entrepreneurial tendencies like Maker Days.

Because the startups might interact with clients, Dee says it's important that they bring in companies that have a certain maturity to develop their tech or business model. The end-product should also be of benefit to Cossette as an agency or clients (which include the likes of P&G, McDonald's and General Mills). Specifically, he says they're looking for brands in the ad tech space, such as big data analysis, data management, digital signage, etc.

The Toronto lab is already in talks with other startup programs and incubators in the city, and will put out a first invitation to pitch in September, though Dee doesn't have a set timeline on when it will officially launch (as he's still hunting for space in the Toronto office). This is the brand's first attempt at nationalizing the successful Montreal program, he says, adding Vancouver will likely the shop's next destination.

This isn't the first time Dee has played in this space. Prior to joining Cossette and Tribal Worldwide, he worked at Mars, an innovation hub and incubator in Toronto, on digital strategy.

This news comes on the heels of confirmation that parent company Vision7 is open to selling its suite of agencies, as well as a major client win, picking up Koodo.

Image via Shutterstock.