Incubation culture's big moment
Why brands and agencies are turning to innovative startups to stay ahead of the curve.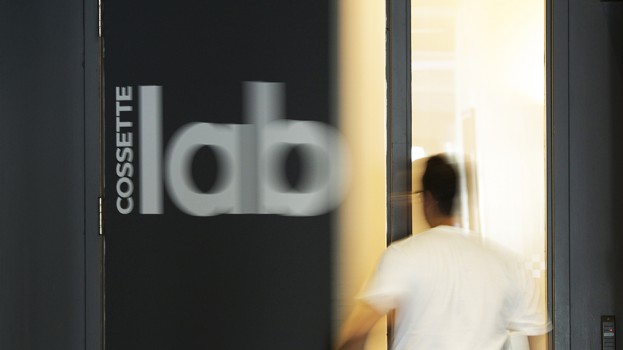 This story appears in the September 2014 issue of strategy.
Brands have long tried to foster outside-the-box thinking inside their companies, but now they're also taking a hard look outside their office walls for the next big idea.
It may be a wardrobe that extends a T-shirt's shelf life or bathrooms that monitor vital signs (projects proposed by Unilever). Or, more likely, it's something that hasn't yet been thought of, which is why global CPG cos like Unilever and Mondelez are looking to lure entrepreneurs in with the promise of funding and access to its marketers. It's fostering innovation by welcoming the innovators, and it's becoming table stakes for large companies trying to stay on the cutting edge of fast-changing technology.
"There are a lot of clients that are looking for experiments and single activations, that are almost like pilot programs, that can be done at a low cost and with minimal investment," says Matt Di Paola, managing director, digital innovation at Sid Lee and a mentor at Ideaboost, the Canadian Film Centre's accelerator for companies navigating the entertainment and tech startup market. "Then if it works, they can look at bringing in partners to help make it mainstream."
The motivation for partnering with startups may also be about finding the smartest and brightest, says Andrew Bridge, CMO at Brand Project, a company that builds, buys and invests in startups. "Folks with an entrepreneurial bent often don't want to work in a big company," he says, because bureaucracy makes it difficult to work at pace.
"We definitely see startups as the external innovation hubs for big companies," he adds.
That's the idea behind The Unilever Foundry, launched this past spring as a platform for startup tech companies and entrepreneurs to engage with the CPG co. Marketers from across its brands have put out RFPs for futuristic products and services, like a smart wardrobe or smart bathrooms. Successful applicants get $50,000, face time with marketers as they develop their idea and the possibility to become long-term partners with the world's second-largest advertiser.
The incubation approach is also hot at Mondelez. The company launched its Mobile Futures initiative this year, pairing brand execs with venture development firms to launch startups that created mobile apps for the snack co.
It's a natural step, says Marc Mathieu, SVP marketing at Unilever Global, since startups are pioneering new marketing tools.
"We've been experimenting with startups…to tap into that creative juice of people who reinvent ways of creating content, social, digital and research platforms that are totally new to this world," he says.
Di Paola says that is also driving agencies to get in the incubation game to help better deliver what clients want. For instance, Cossette's Toronto office recently opened a startup lab (mimicking one in Montreal), to embed entrepreneurial spirit inside the shop but also to have the startups (particularly those in the ad tech space) work on end products either the agency or its clients, including P&G, McDonald's and General Mills, can use. Startups will be hosted at the agency for between six and 12 months.
Di Paola says partnering with startups can help agencies add to their storytelling abilities.
"Agencies have been really good at figuring out the insights and the story to tell," Di Paola says. "The challenge is, with all the choice that has come, with technology allowing people to have more control of what they engage with, that utility piece is not necessarily something agencies are wired to.
"Utility is where startups are playing really well."
Paul Estey, chief innovation officer at Public, a Toronto agency that helps brands earn profits while supporting good causes, says that brands today also want to see something proven before they commit to it. That's partly why the agency recently launched the Public Lab, partnering with entrepreneurs or investors to build the shop's ideas for products and services with a CSR focus.
"Part of the motivation for the lab was this belief that if we could have a petri dish where we could try some of these things, then we'd have a test case to show to brands to articulate how we want them to behave differently."