Making it with the makers
Which brands are taking notice of the movement that blurs the line between consumers and creators?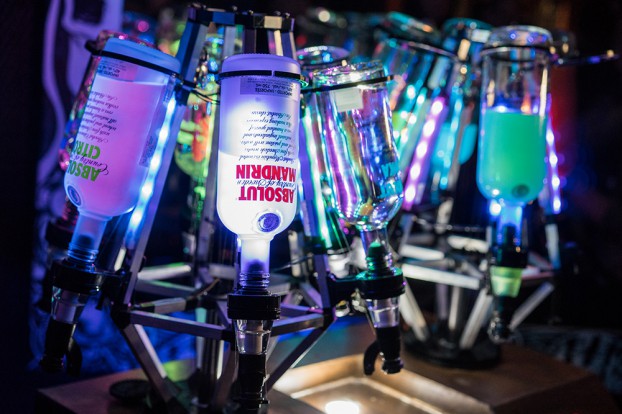 The story appears in the September 2014 issue of strategy.
What do craftspeople, solderers and robot builders have in common? In today's tech-ified world – where ideas are easily shared, communities form around interests and platforms exist for people to sell creations – they are all makers.
These makers are popping up everywhere, blurring the lines between consumers and creators, and brands like Absolut, Intel and Cadbury are taking notice.
"Technology gives [makers] the power to create, customize and consume products the way they want," says Chris Bhowmik, senior brand manager, vodka, at Absolut distributor Corby Spirit and Wine Limited, which is sponsoring events for makers to showcase their work. "Brands will need to adjust in the future by giving up control of our products to consumers."
Read on to find out more about Absolut and other brands getting into the DIY-bed with makers.
Fostering the movement
Absolut and processor maker Intel Canada both approached the maker movement with the understanding that makers will not respond well to an ad campaign.
"They need to have an authentic conversation with you," says Elaine Mah, director at Intel Canada. "This is all about, 'What can I make today?' and [as a brand] being able to contribute to that conversation."
Intel is looking to tap into the next generation of engineers and inventors, Mah says. In May, it put on an event during George Brown College's Digifest, featuring inventors like Rylan Grayston, creator of the Peachy Printer, a 3D printer and scanner, and Massimo Banzi, co-founder of open-source computer Arduino, who worked with Intel to create the development board Intel Galileo.
Intel also supports the movement through a partnership with non-profit workshop space for kids, MakerKids, in Toronto, to develop classroom curriculum and put on workshops.
In December 2013, Absolut started meeting with makers like Jonathan Moneta, founder of 3D-printing studio MakeLab, visiting 11 Canadian maker spaces in total during the planning phase for its MakerFest series of 11 events across the country.
The brand launched the Makerfest platform, part of the global "Transform Today" campaign, to return to its roots in the arts community by connecting with what it sees as the next generation of artists, Bhowmik says.
MakerFest included gallery events in Toronto, Vancouver and Montreal. Makers were also challenged to take part in a "bottle hack," to build a contraption that holds, displays or adds to the Absolut bottle, with winners receiving a $1,000 prize and an invite to a grand MakerFest event in Toronto in August, which 1,100 people attended. Bhowmik says the brand has been happy with how the events have been received so far.
Brands partner with creators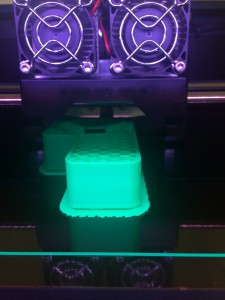 Cadbury and Marc Jacobs fragrance marketer Coty Canada are two of the more recent brands to enlist makers wielding new technologies like 3D printers to pull off innovative, buzz-worthy projects.
Earlier this year, Mondelez brand Cadbury, in partnership with its agency The Hive, brought in industrial designer Adam Bellavance, who used a 3D printer (pictured) to create 15 prototype generator-and-light units that are charged by the turning of a bike. The work, for the Cadbury Bicycle Factory, an annual bike-donation campaign in Ghana, was done relatively cheap thanks to 3D printing.
"If we had to go through a big industrial design firm, we would never have been able to afford to do this test while still rolling out the full bike factory program," says Simon Creet, VP/ CCO at The Hive.
After four months, 14 of the 15 units taken to Ghana were still working.
Coty Canada also leveraged a partnership with makers by joining the ranks of companies using Twitter-activated vending machines to drive sampling of its new Daisy Dream fragrance. Partnering with digital technology agency WonderMakr, the brand launched the experiential campaign at Toronto Eaton Centre for one week in July, placing the "Daisy Dream Machine" first in Sephora and then in a nearby public area.
Consumers had to tweet a provided hashtag code, along with the hashtag #MJDaisyDream to receive a sample from the custom-built machine, says Kim Gibson, communications manager at Coty Prestige.
Over nine days, there were 1,182 tweets sent via the vending machine, meaning people tweeted to receive a sample once every four minutes.
Making it inside agency walls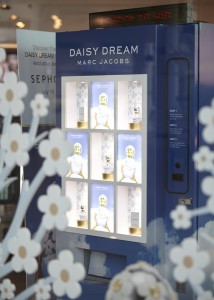 Whether it's the influx of creative technologist positions at shops, internal innovation labs or partnerships with maker studios, some agencies are taking inspiration from the makers.

"If you walk in on any given day, [a maker studio] is exactly what it looks like," Mark Stewart, managing director at digital experiential studio (and TrojanOne offshoot) WonderMakr, says of his shop.

Stewart says the agency, essentially himself, Garrett Reynolds, a project manager and an account person, has been receiving plenty of orders for custom-built Twitter-activated vending machines lately (like the "Daisy Dream Machine," pictured), following TrojanOne's "Hot Wheels Camaro-matic Trending Machine" built last year.

However, Stewart says the shop is doing R&D and testing on multiple items, though he couldn't disclose any of the projects.

"We are really trying to look at what's next," he says. "I do not want to wait for briefs anymore. I want things that we have proven work, we field tested, did the R&D, that hopefully will inspire marketers to try the tech."

Over at TBWA Toronto, Lucia Mancuso, director of digital and social strategy, says the agency gets inspiration from makers and integrates it into its day-to-day.

"We believe in collaboration and working as makers internally, and working with external makers, to ensure ultimate learning, skill sharing and creative output is at the forefront of what we do," she says.

The digital team is submersed in DIY culture, she adds, hosting hackathons for the entire agency, while its creative development, social and video production teams work together on prototyping, innovation, ideation and creating concepts that combine robotics, 3D printing, laser cutters, vacuum forming and traditional arts and crafts. The collaboration led to a recent campaign for Zealios skin care that involved hacking a smartphone's ambient light sensor to offer discounts to those in the sun.

And the agency is in talks with a maker studio to get access to its studio space and equipment, as well as to collaborate on projects.

SapientNitro's innovations director Howard Goldkrand says a maker mentality also permeates his agency, where the team gets together for hacking sessions, rather than brainstorming sessions. They start with a brief, then break off into teams, he says, bringing together thinkers and tinkerers within their own networks, who then attack the problem in what the agency calls "sprints," which may last 15 minutes or up to two hours.

The work is then presented, and teams may be put together or reshuffled as needed, before the next sprint begins.

"The maker community is leading the way in modelling the kind of opportunities that we need to practice together in order to create the future we can envision."