Creating for the next generation
Media cos are venturing into the over-the-top video playground and hoping advertisers will join the game.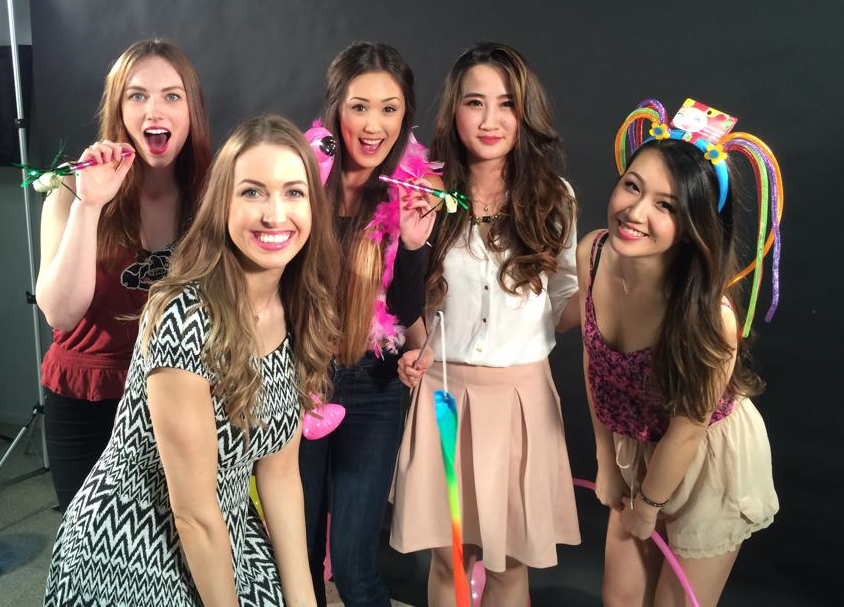 This story appears in the December/January 2015 issue of strategy.
Kait Howell stands near a green screen on the first floor of Blue Ant Media's uptown Toronto offices, holding up two nail polish bottles.
"Check this out. This is, I think, around $40, and this one is $4," she exclaims, her bubbly personality on display even when she's off camera.
Howell's taking a break from filming the show she stars in and produces, Drugstore Dupes, which highlights high-end cosmetic products and their less-expensive substitutes.
But Howell is not a host for one of Blue Ant's TV programs, nor is she creating content for its linear platforms. Instead the digital producer, host and videographer is filming a minute-long segment for the Blue Ant-operated YouTube beauty channel Style Collective. The channel is one of 22 that Blue Ant operates out of this studio, and together they have amassed 366,000 subscribers and are garnering 85 million views per month.
Howell and her colleagues are at the forefront of a shift in the Canadian market toward digital-first content creation. While the recent partnership between Rogers Communications and Vice Media to build a multimedia studio in downtown Toronto made headlines in October, Blue Ant quietly rolled out its own Blue Ant Digital Video Studio in May, shortly after it bought a minority stake in music-focused YouTube multi-channel network Omnia Media. Taken together, it's a sign media cos with linear properties are responding to the changing viewing habits of consumers, particularly millennials, by stepping outside of their cable-subscription houses to meet cord-cutters, cord-shavers and cord-nevers in their own backyards. That's a significant step up from "TV Everywhere," the widely-adopted strategy of restricting certain broadcast-delivered online content to those who have paid cable or internet subscriptions.
"We want to make sure that we're creating content to service the niche areas we are really focusing on," says Vanessa Case, EVP content at Blue Ant Media. "That can serve us well sometimes in TV but it definitely serves us well when we start to do things in the digital market space, and particularly on YouTube, when looking at creating original content, testing new ideas and feeding another multi-platform area of our company."
Companies like Blue Ant are making what they believe will be sought-after content, as is Groupe Média TFO, a niche, French-language educational station that, prior to this year, did not sell any ads, relying instead on government subsidies and distribution deals.
Now it is exploring new options, including branded content and content integration for its digital sites and on YouTube, says Glenn O'Farrell, president and CEO of Groupe Média TFO. It already works with government agencies such as the Ontario Ministry of Agriculture, Food and Rural Affairs and Elections Ontario, with the bulk of investment being spent on TV for now, along with big box and leaderboard ad units online. But the company is putting an increasing focus on multi-platform sales for its hot web properties.
Between 2012 and this year, TFO's unique monthly visitors increased by 601% on its main site, O'Farrell says, while it has had one million page views on its preschool-focused video-hosting site, Mini TFO, and nearly 30 million views on its YouTube channel. Last month the company signed a deal with Jones Media to represent its digital content on all platforms, giving TFO direct access to a pool of advertisers. While viewership is up on its linear product at 1.7 hours per week in the third quarter of 2014, compared with 0.5 hours in March of 2012, it is continuing to build out a multi-platform strategy.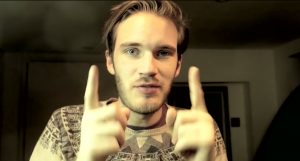 Its YouTube content is also opening up potential new streams of revenue that have nothing to do with driving viewers back to its linear channel, O'Farrell says. For instance it is talking to airlines about providing in-flight content and looking at repackaging some of its YouTube content into a paid offering for daycare operators.
Meanwhile Blue Ant's Case says now that some of its YouTube channels have cracked 100,000 subscribers, brands are starting to reach out to its sales teams – such as a flashlight company wanting to sponsor episodes on Cottage Life DIY (the YouTube channel to its Cottage Life TV channel and magazine).
"We are really at that hump of growing audiences to a bigger level," she says.
Their moves follow Bell Media launching CTV Extend, a digital, ad-supported platform for online exclusives it has bought rights to, along with spinoff series of its cable shows, and Corus Entertainment making a deal with women-focused MCN Kin Community to be its exclusive Canadian rep for programming and ad opportunities.
Rogers, meanwhile, is indicating the new Vice Media-created content it will distribute will be available through subscriptions (like a wireless plan). But its SVP content David Purdy says it is less concerned with protecting its paid TV subs, telling the NextMedia 3.0 conference in November, "We have to embrace the change and create new products and services, and not try to force people into the old model."
In Canada, video consumption is up 4% over 2013, with 69% of that consumption coming through paid TV and 31% for OTT services, according to statistics Charlton Strategic Research released in November.
However, in Charlton's survey of more than 3,000 Canadian adults, 36% said they planned to trim their channels and 8% said they would cut their paid services altogether. Gord Hendren, president of Charlton Strategic Research, noted that only about 1 or 2% follow through on those threats but the numbers indicate the influence of OTT content on paid TV. OTT is largely synonymous with Netflix, that ad-free, subscription video behemoth (and now, new rivals like Rogers' Shomi or Bell's CraveTV). But in Canada, we spend a lot of time watching video on video-sharing sites like YouTube, Vimeo and Dailymotion as well. Rob Young, director of insights and analytics at PHD/Touché estimates that Canadians spent 15% of their media consumption time viewing internet video in 2013, based on data sourced from ComScore, Numeris, PMB and NADbank, yet advertisers only spent 1% of their media budgets on internet video, based on IAB figures.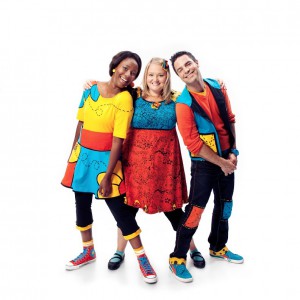 And the digital wave is just starting to crest. YouTube stars like Swedish videogamer PewDiePie (Felix Arvid Ulf Kjellberg) or U.S.-based comedy duo Smosh (Ian Andrew Hecox and Anthony Padilla) are more popular with U.S. teens than TV celebs, according to a survey done in August by Variety. They also have subscribers in the tens of millions. Multi-channel networks like Maker Studios, Fullscreen and Kin Community have risen up around these rising stars, providing scale for advertisers, while in April, Google launched Google Preferred in the U.S. It offers media buyers the ability to buy pre-roll against the top 5% of content creators on YouTube while providing viewership guarantees and rating info similar to TV. In October, Google said it had nearly sold out of that content, demonstrating there is only so much so-called "premium inventory" to go around.

Advertisers are catching on. Candy-maker Mondelez International declared this year it would spend half its marketing budget on digital by 2016 and followed that up in October by striking an online-video deal with Google. Also in October, Omnicom Media Group's global CEO Daryl Simm said his agency was advising clients to divert as much as 25% of TV ad budgets to online video.

In Canada, Group M signed on as the exclusive Canadian media partner for AOL's slate of Originals content. And popular channel AsapScience (run by Canadians Mitchell Moffit and Gregory Brown, with more than three million subscribers) partnered with GE this year to create brand-sponsored content for their show.

But AsapScience aside, there is a dearth of premium content to buy against in Canada, says Will Pate, VP digital strategy at media agency M2, which slows the investment in online video since brands are largely restricted to buying pre-roll for U.S. videos.

Jeremy Simpson, director of digital solutions at OMD, agrees that in Canada "we're not necessarily at that point" where OMD is recommending a certain percentage shift, due to a lack of inventory and the need for better tools to audit online measurement.

"We do believe that at a certain point your overall video investment will shift between TV and digital," he says. "Is it as big a number as what [Simm] was quoted [as saying]? Maybe not next year…but we do see it growing."