Energizer hopes innovation will keep going and going
For its new EcoAdvanced campaign, the brand is bringing kids' dream toys to life, hoping to spark an interest in STEM fields.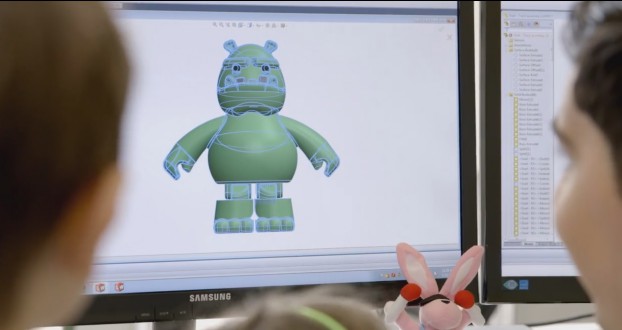 After a seven-year process developing its latest battery, Energizer hopes its new campaign will inspire the next generation to embark on tech-related careers that will lead to future innovation.

The EcoAdvanced AA battery, launched in Canada on Feb. 2, uses 4% recycled batteries, which the brand says is a breakthrough for the industry, since recycled battery material previous had little or no economic value.

"Through research, we learned consumers want high-performance, more responsible products and our vision is to take that 4% to 40% by 2025," says Michelle Hodd, senior brand manager for Energizer in Canada.

Now, the brand is hoping to showcase to kids how important – and fun – the science, technology, engineering and math (STEM) fields are for future innovation. The Join Our Journey campaign, led by Toronto PR agency Fleishman Hillard, involves a contest where kids ages five to 12 can submit ideas for a battery-operated toy that will be brought to life by Energizer.

Five submissions will be selected by Energizer, then voted on by Canadians. The winning toy will be manufactured by Toronto's 3D Phacktory and given to the child. The winning child will also be given a $10,000 registered education savings plan towards their future education.

Last fall, two children participated in designing their own toys and having them 3D printed, and the resulting video will be used for promoting the contest online. The campaign will mainly involve a Facebook submission process and full-scale digital advertising led by Fleishman Hillard to drive traffic to the contest.

A TV spot, created by TBWA\Chiat\Day in California, featuring some inventive kids making their old things better, will run nationally in Canada, with the media buy taken on by MEC.

"Innovations like [EcoAdvanced] are vital to continuing to minimize Energizer's impact on the planet, but without children engaging in STEM fields now, future innovation like this will be rare," Hodd says.

The emphasis on innovation is also key for the brand, which has a history of industry "firsts," including creating the world's first watch battery and being the first company to remove mercury from alkaline batteries, she notes.

The overall EcoAdvanced campaign also includes various in-store activations at Walmart, Canadian Tire and Loblaw, led by Shopper DDB.