AToMiC Awards: Shock and awe
Surprising and delighting consumers is child's play. check out the brands that have taken the surprise factor to the next level.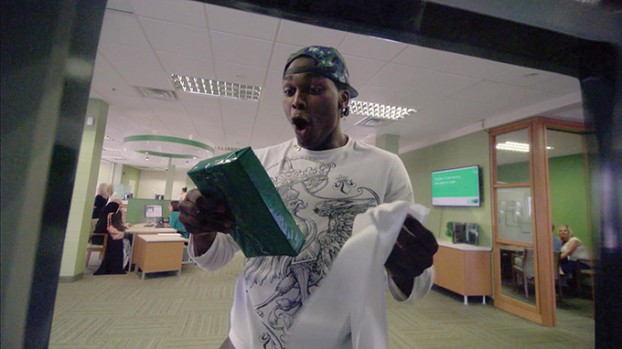 This story appears in the June 2015 issue of strategy.
The market today is noisy, making it tough for a brand to be heard. Some have turned to sneaky surprise tactics, catching consumers off guard to get their attention.
Take GlaxoSmithKline (GSK) and its Breathe Right brand. No matter how much you love them when they're awake – it can be hard to resist the urge to knee your bedmate when they're snoring. And after counting sheep all night, dealing with their denial the next day ("Don't be ridiculous, honey, I don't snore. You were probably dreaming.") can be the icing on a cake of exhaustion.
GSK knew all about snore denial. In fact, people not realizing they snore or how it affects their bedmate was one of the biggest barriers to get consumers to purchase its Breathe Right nasal strips. Working with Grey, the brand wanted to give snore deniers actual proof, so they developed a mobile bedside sleep monitor to track a sleeper's bed noises, including the decibel level and peak snore.
The program could give snorers the ultimate, personalized surprise. If their partner placed the app beside the snorer when they fell asleep, the sounds could be recorded and transmitted to a server to turn them into an actual radio ad. Partners could shock their offending bedmates the next morning with an ad on their favourite station that shared not only their nightly noises but their name and location. Similarly, snorers could get called out via digital ads, and consumers were encouraged to head online to download the app and receive a free trial of the product.
More than 90% of couples who downloaded the app opted in for a product sample in the first month. For those snorers who saw a customized digital ad, the click-through rate was 30 times higher than the national average of 0.09%. The click-through rate on these ads for anyone other than the snorer also exceeded the national average – by nine times.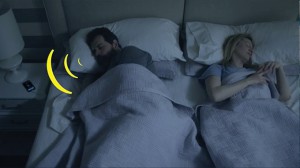 GSK might have gotten into the most intimate places in consumers' lives, but TD also found a way to turn personal knowledge about its customers into meaningful (and shareable) surprises.
Does banking today conjure up images of greedy tycoons in suits or caring folks who are concerned about your experience? Since the banking crisis, people associated banks more with corporate greed than the latter, which was an issue for TD, as it branded itself around the notion of comfort.
So it decided to get neighbourly by transforming an ATM (with the help of Leo Burnett and Diamond Integrated Marketing) into a thank-you machine that dispensed customized gifts to consumers in four branches across the country. In one case, a woman who wired money monthly to her daughter with cancer in Trinidad was surprised with a trip to visit her. Another highly personalized gift was a Disneyland trip for a hard-working, single mother and her children. And the day the video of the stunt launched, every customer interacting with the brand at 2 p.m. (at a location, online or on the phone) received $20 in their account.
The four-minute video, an edited version of the more than 200 interactions captured on camera, has since garnered more than 19 million YouTube views.
Nice surprises are certainly a way to engage consumers, but this tactic can also be an effective strategy for brands trying to communicate a more serious message.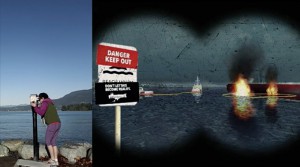 They say a picture can be worth 1,000 words. So an image overlaid with VR reality is probably worth at least double that.
It's a tactic the Dogwood Initiative and Rethink used to demonstrate how an oil spill could transform the B.C. coastline – no words, just powerful, 3D imagery shown to unsuspecting people.
Traditional, coin-operated sightseeing binoculars along the shore of the English Bay were outfitted with a VR headset. When viewers leaned in to observe the scenery, they were faced with the scene of an oil spill, including a dying whale, sand soaked in bitumen, flaming pools of oil, black smoke, 500 tonnes of crude leaking from a tanker and vessels trying to contain it. The 3D rendering responded to the user's movement as they panned the scene.
The execution garnered attention from outlets such as City News, the Huffington Post, Fast Company, Reddit, blogs across the world and social chatter. Plus, even Vancouver's mayor, local politicians and policymakers tried out the VR experience.
By throwing consumers curveballs, these brands proved the power of a surprise.
Cannes pick
TD "#TDThanksYou"
"This was the talk of the town for a few weeks. It's a really emotional activation for a banking institution, but it's also a real simple execution: it shows the generosity of the brand for communities, and we get the message easily."
- Charles Etienne Morier, VP of digital media at Touché!
Tims doles out its own surprises
The Canadian QSR immersed consumers in a couple unique experiences of its own in 2014.
One morning, Calgarians woke up to see a neighbour's home turned into an actual Tim Hortons coffee shop.
With work by Taxi, the aim was to highlight the role of the QSR (which was celebrating its 50th) in Canadian communities and the sense of neighbourhood it offers. So it literally moved into one to create a pop-up restaurant (complete with the classic signage), for six hours.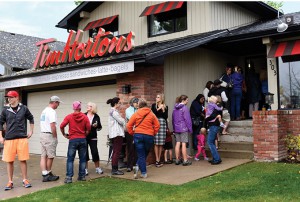 The brand delivered personalized invitations, and staffers did more than serve up breakfast, they helped neighbours with chores, like yard work. Guests were encouraged to share the experience with the hashtag #TimsNextDoor.
More than 500 people visited the pop-up, which generated more than 200 news stories, 78 million earned media impressions and 14 million earned social media impressions.
But it wasn't the only surprise Tims had in store (or at home) for consumers.
If you're Canadian, you likely know Tim Hortons has a strong hold on our QSR brewed coffee market – 78% to be precise. But it had to keep up with changing preferences, so Tims' Dark Roast was born.
They say removing one of your senses heightens the rest. So working with JWT, the brand removed one sense to bolster another – taste.
A Tims was completely blacked out and turned into a "Dark Store." Curious customers entered, and made their way to the counter amidst the darkness, with some help from a staffer in night vision goggles. They were given the new Dark Roast to try, unaware of what it was, and asked for feedback. After the trial, the lights came on and the new roast was revealed.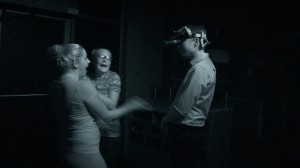 The "Dark Experiment" was filmed and put on YouTube, while shorter versions ran on TV. Among other initiatives, select Tims stores got mini, on-theme makeovers with blacked-out façades.
Within four months of the Dark Roast's launch, the QSR had already served 52 million cups. The YouTube video has garnered nearly three million views to date, and #TimsDark garnered more than 156 million social media impressions.
Despite its 50 years, Tims certainly showed not only its bake goods can stay fresh.
Cannes pick
Tim Hortons "Dark Store"
"Yes, it was a stunt – a very good one actually. But it was also much more than that. By creating a completely blacked-out Tims location, they invented a taste-test unlike any other. My hunch is the juries in Promo and Direct will end up loving this campaign as much as our country did."
- Cory Eisentraut, VP, CD, Havas Worldwide Canada
The hardware
Tim Hortons "Tims Next Door" Taxi Canada Bronze Niche Targeting, Bronze Experiential Engagement, Bronze AToMiC Idea // Tim Hortons "Dark Store" JWT Silver AToMiC Engagement // TD Canada Trust "#TDThanksYou" Diamond Integrated Marketing/Leo Burnett Bronze AToMiC Idea  // GlaxoSmithKline "Breathe Right SleepWise mobile app" Grey Canada Bronze AToMiC Engagement // The Dogwood Initiative "Oil Spill Virtual Reality" Rethink Canada Bronze Tech Breakthrough